The PAM 199, the Submarsibe Regatta, was in my collection as soon as it was unveiled, in 2004. It was a limited edition of 500 pieces, and as every LE from Panerai, at that time, a quite hot model.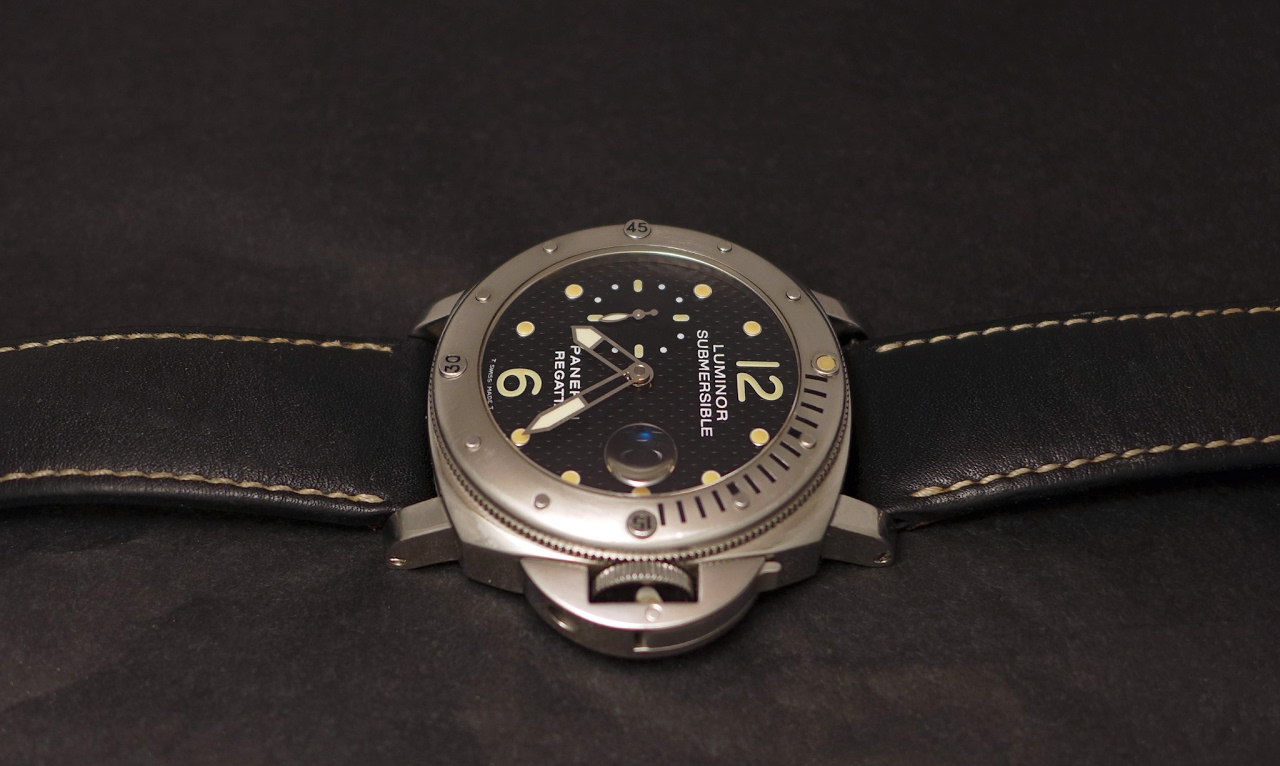 The PAM 199 is a Submersible, with a dedicated case back, signed " Laureus Awards May 2004 " and a hobnail dial.
If my memory serves me well, the dots are tritium while the hands and the " 12 " and " 6 " are luminova, hence the patina developed by the dots only.
I sold it in 2006, because it was the en of my journey with Panerai at that moment, for different reasons, and because I added another Submersible which was a true killer, the PAM 64, aka the Bomba, issued in 2000, in a limited edition of 500 pieces as well. I also had the PAM 92, " Arktos " so called Mike Horn, limited to 500 pieces in 2004, which looked like a Submersible but which was, strangely, a Luminor. So, the competition was fierce among the Submersible offers. And I always had a problem with the date at 3 o' clock, which ruins the dial. A pity as I would have probably kept one of them, if the date was not there.
Anyway, the Regatta had its own charm with its hobnail dial and its patina on the dots. A kind of sweetness which the two others ( Bomba and Arktos ) didn't have.
The 44 mm case was perfect for me, much less heavy than the Bomba which was thicker, too, and more comfortable then the Arktos because of its domed and engraved case back which is as beautiful as it is painful for th wrist.
The BOMBA PAM 64: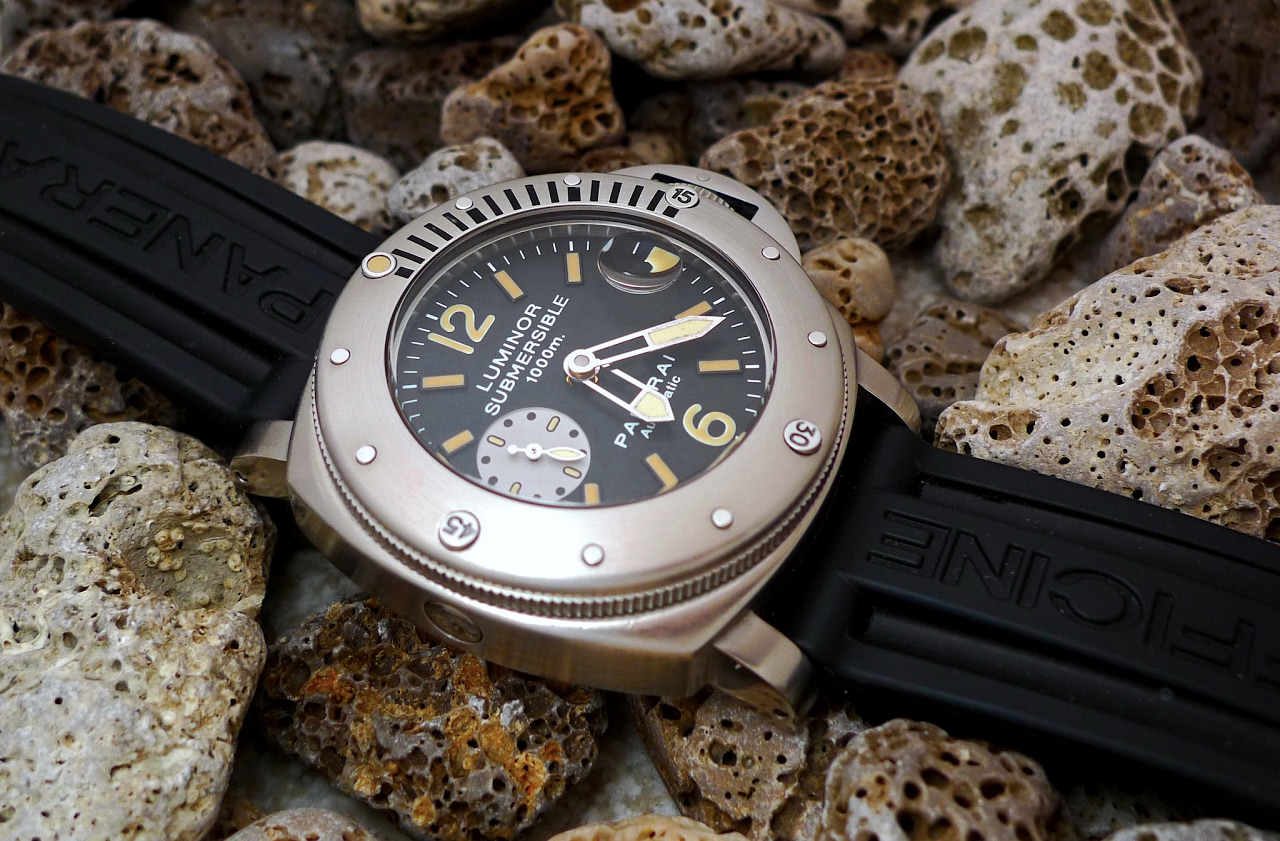 The Arktos PAM 92: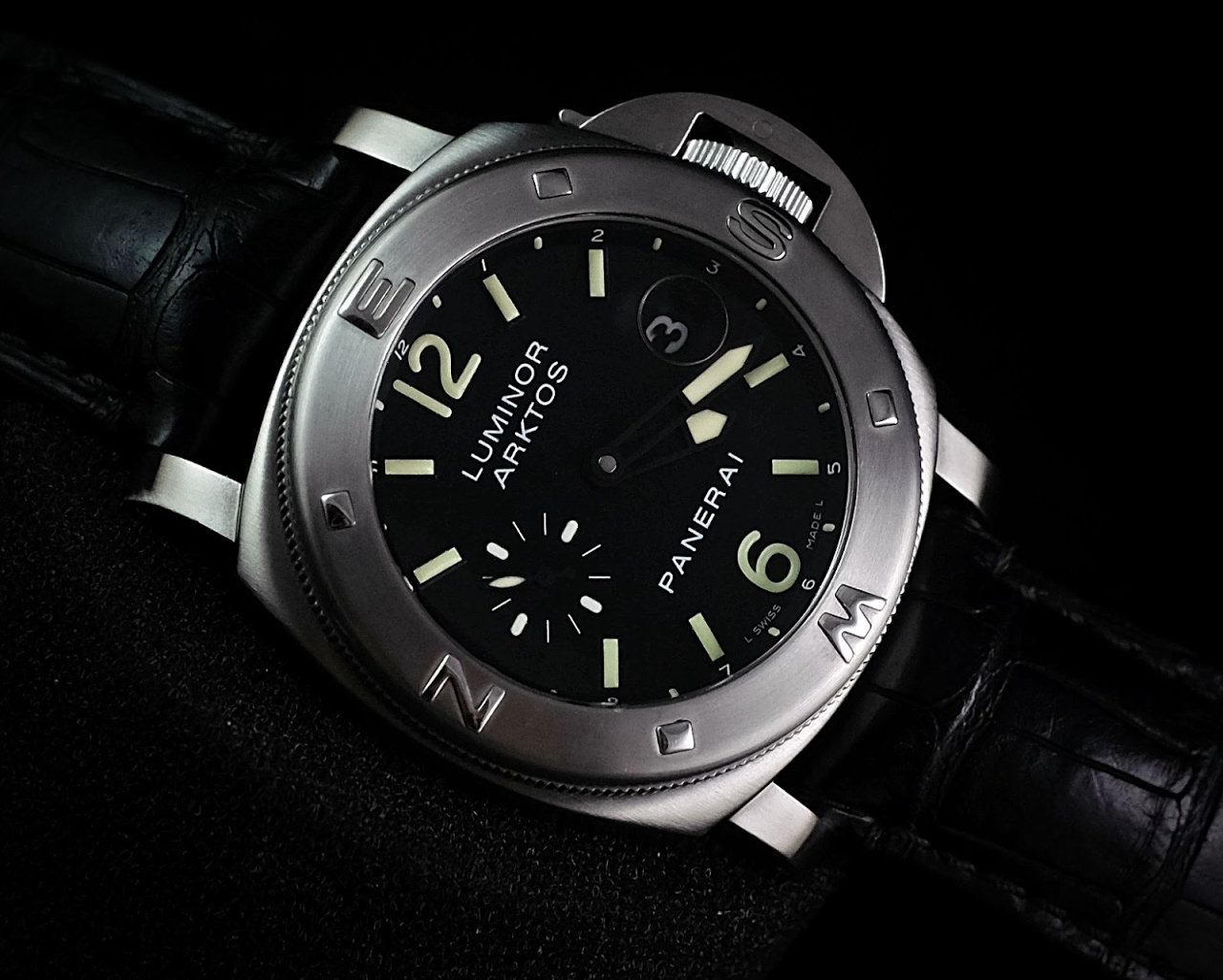 Yes, when you compare these three, the Regatta was the more polyvalent, offered the best compromise among these three. It was water resistant enough, with 300 meters, and reliable, with its good old OP III movement which is an ETA, with a power reserve of 42 hours, which is good for an automatic movement.
As I said, I sold it in 2006, to a good friend of mine.
I saw it on his wrist for the next 6 years. Then life separated us, since last week, when we met again.
And what watch did he wear? The PAM 199!
Here are the photos I could take with his kind permission: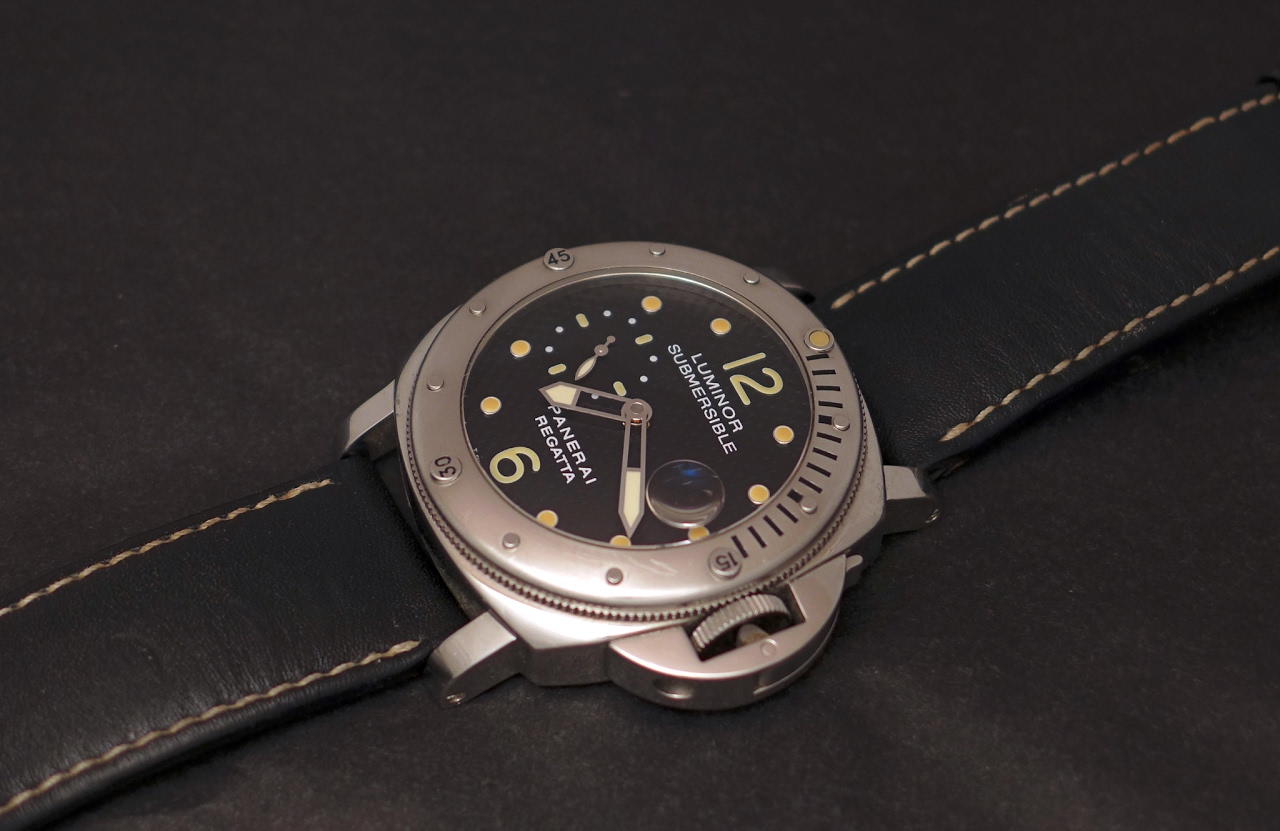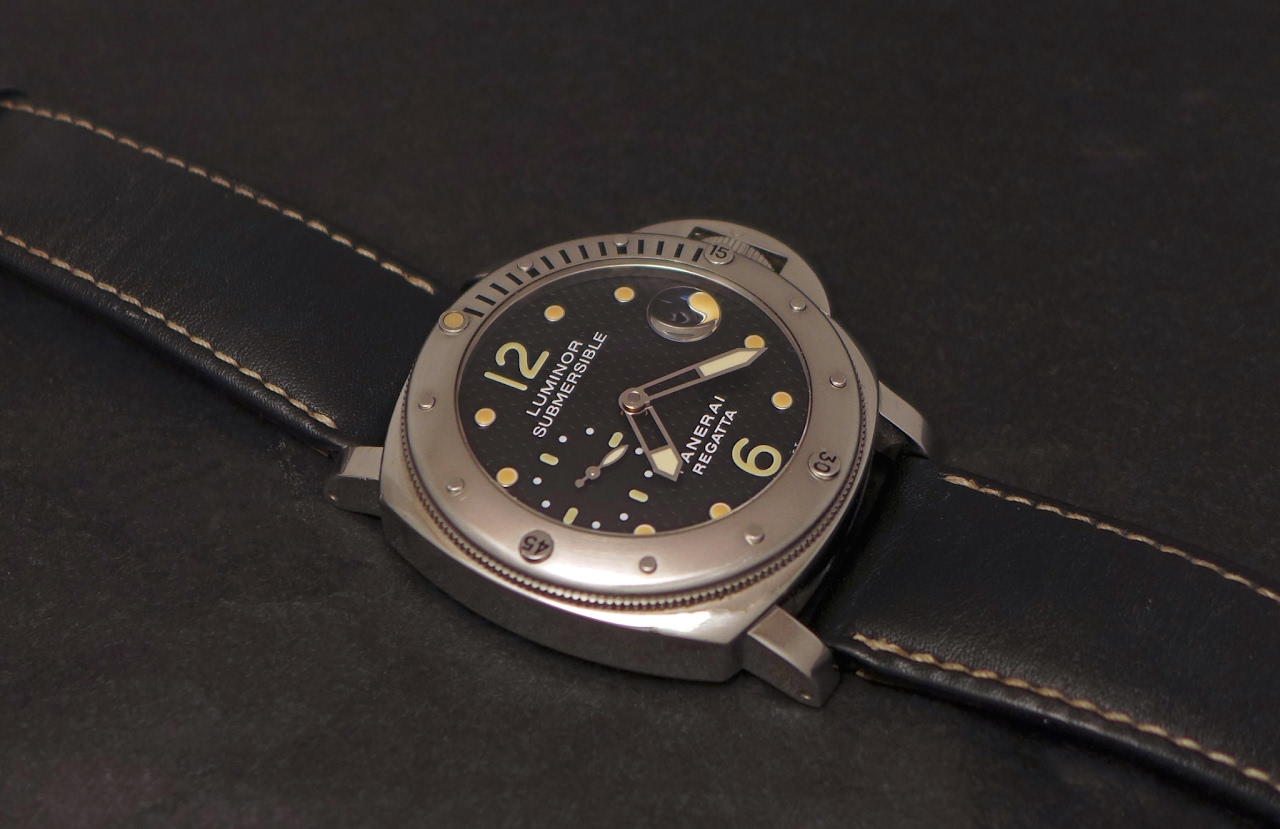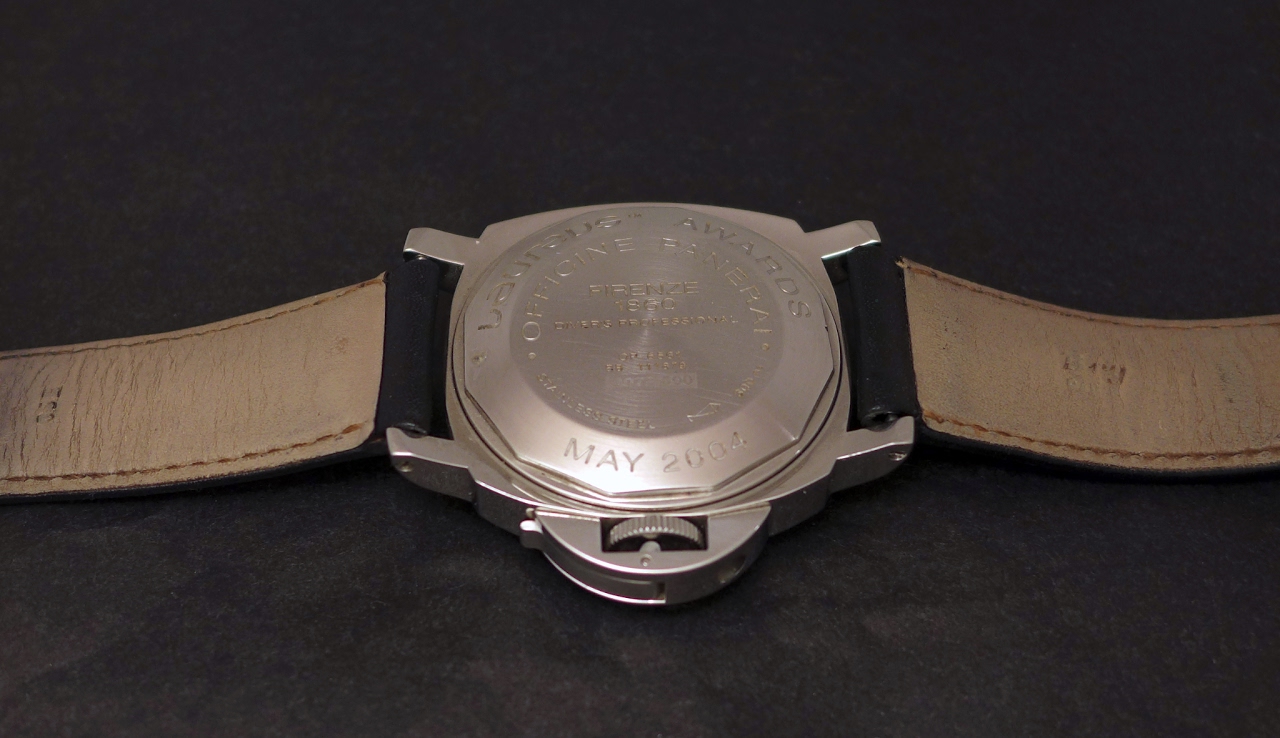 It is always a special moment when you see a good old friend again, after all these years. It is also a special moment when you see a watch which was dear to you, after such a long time.
Best,
Nicolas