Back in the 1940's, watches were smaller than today's fashion and so were the boxes as well.
Today we see a lot of very large, luxury boxes that would easily fit ten watches or more inside, made for just one watch…
Back in the 1940's many boxes were made by paper…
Like this special made box for the Omega Officer reference 2299: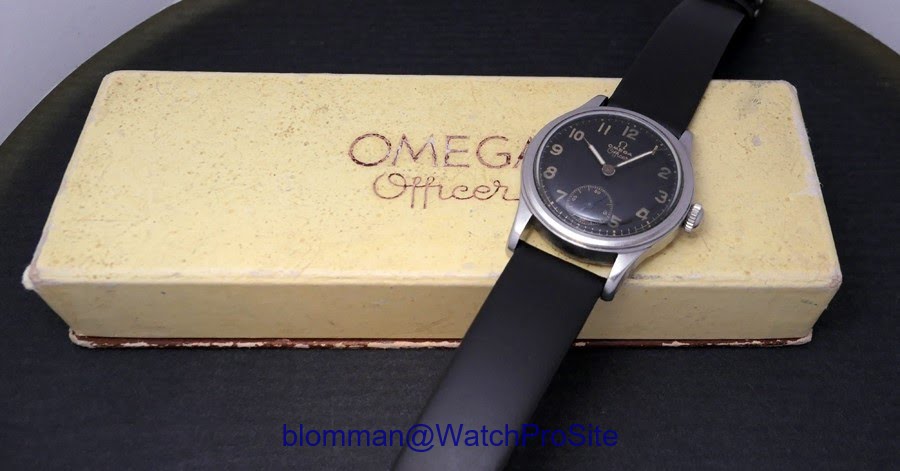 Small in size, both watch and box.
The ref 2299 is only 30.5 mm in diameter.
The box, 50mm x 139mm and 20mm high.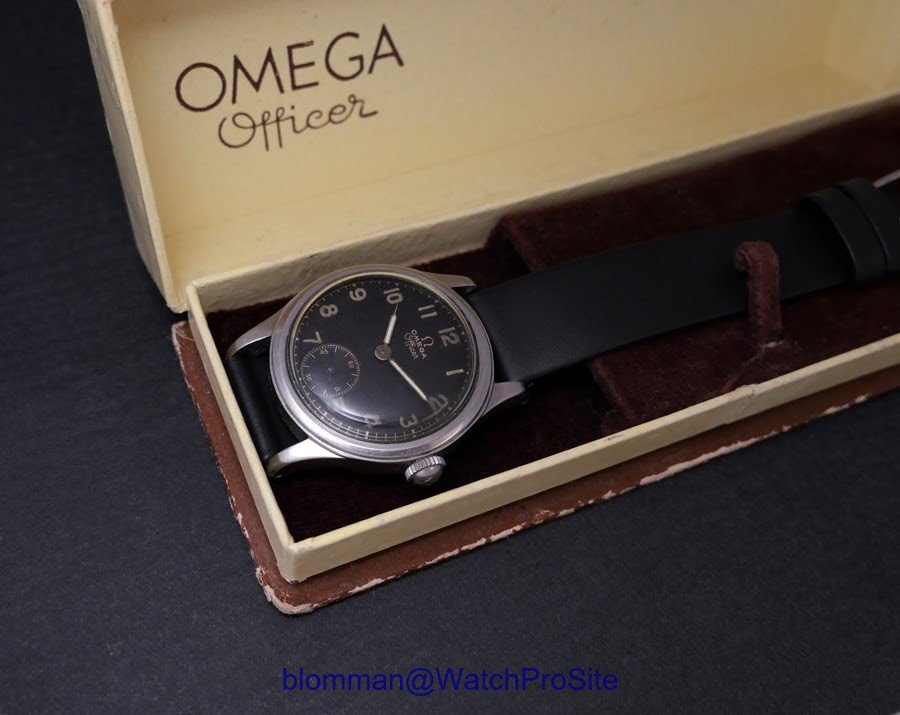 The box is similar to the "standard" box of this time, the "precision watch" box, just a tad smaller.
And, of course, the "Officer" both on the outside and the inside of the box!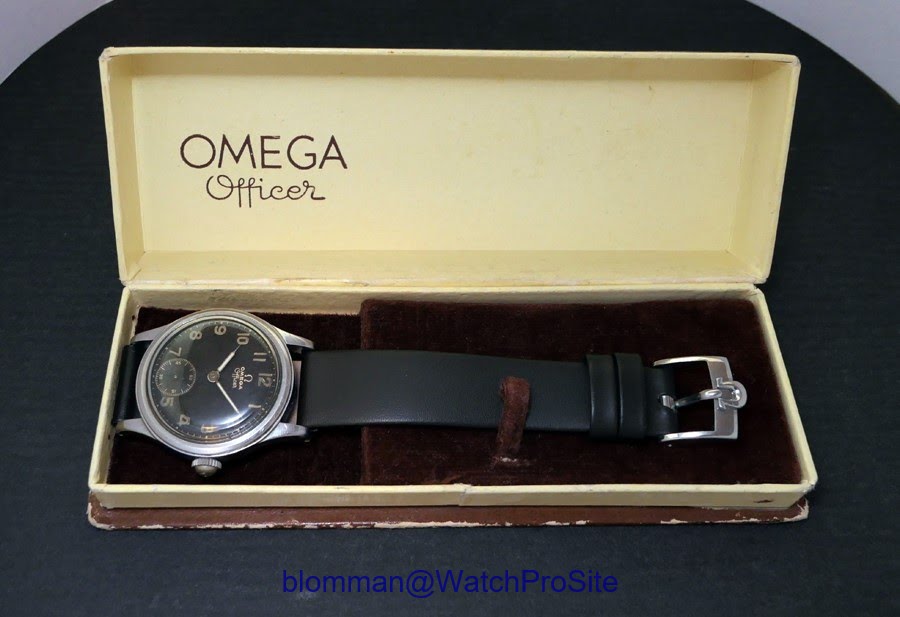 The Officer was a watch made for the Swedish market, which can be see on the back of the watch.
"Antimagnetisk, Vattentät, Stötskyddad" Antimagnetic, Waterproof, Shock protected.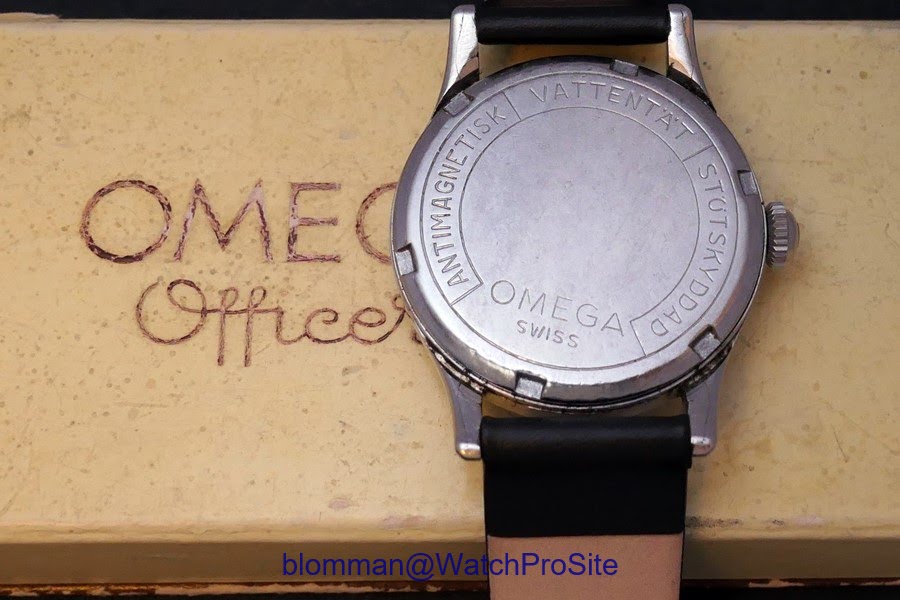 Boxes comes in all shapes and sizes… A fun theme to dig into!

Best
Blomman