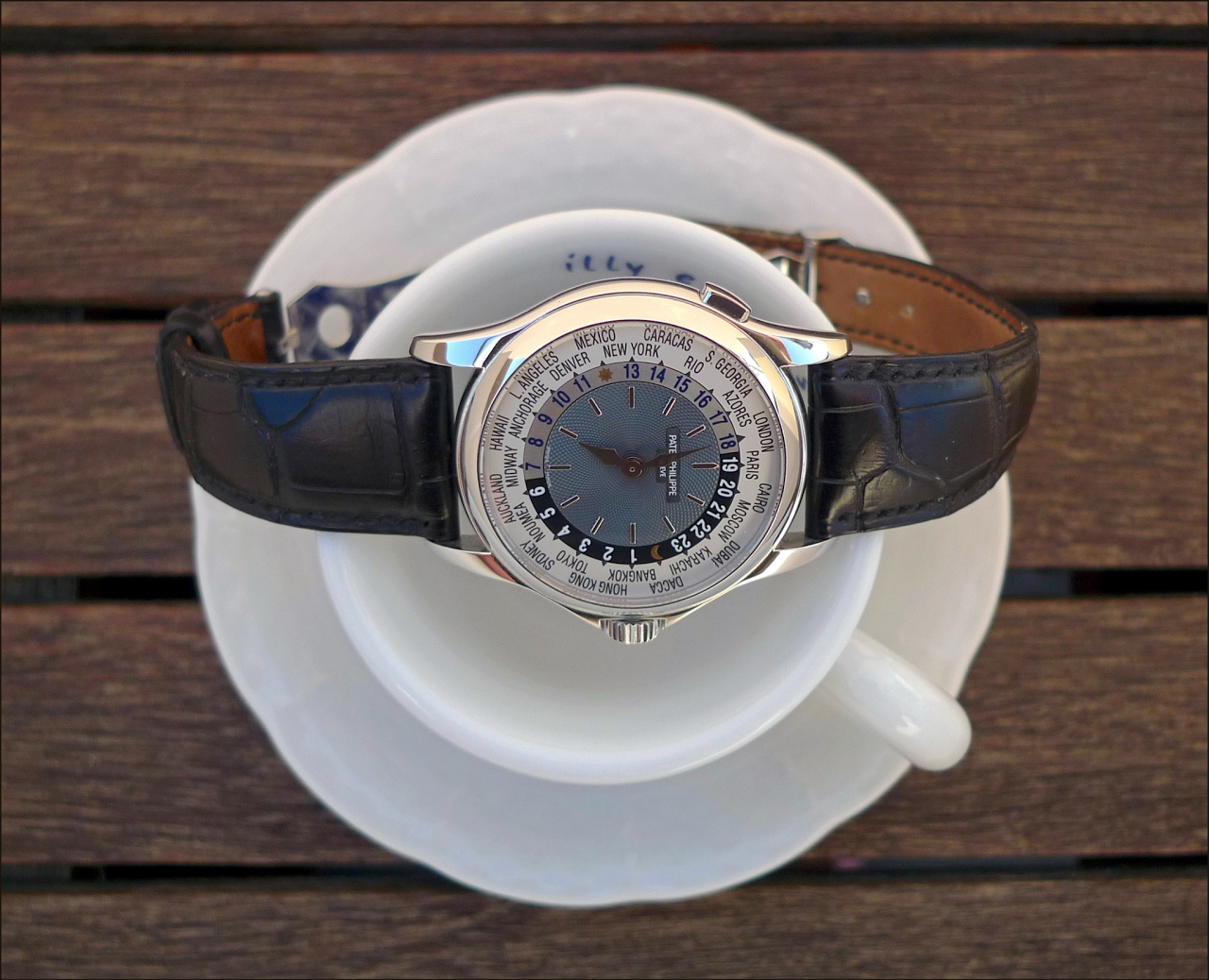 I won't tell you again how and where I got my 5110P, you know the story by heart, as I repeat it each year.
No, the most important is that it is one of my favorite Patek, if not THE Patek for me, and that the love story becomes stronger and stronger with years passing.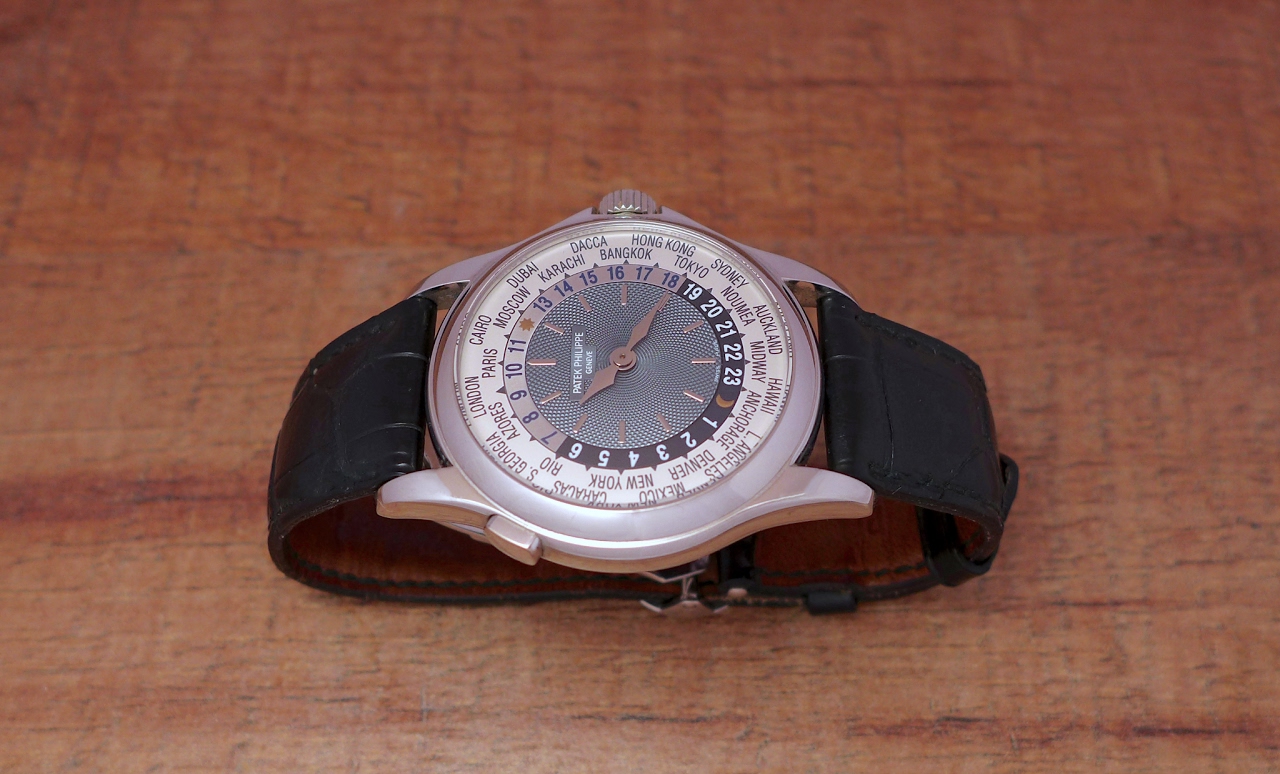 There are watches you wonder if they are or will be keepers and others you are sure they are keepers, here to stay with you, since the beginning.
Indeed, there is something I like to remember: My feelings when I discovered at its launch, in 2000. It was a coup de foudre ( doesn't it sound so romantic, in french? ).
The white gold was my target, as I thought I would never be able to put my hands on the platinum, which I preferred for its blue grey dial and for the superb density of its case.
The white gold and its white dial looked like a more realistic choice, easier to reach, and still, even if the platinum had my preference, it didn't sound like a " second choice ", by far!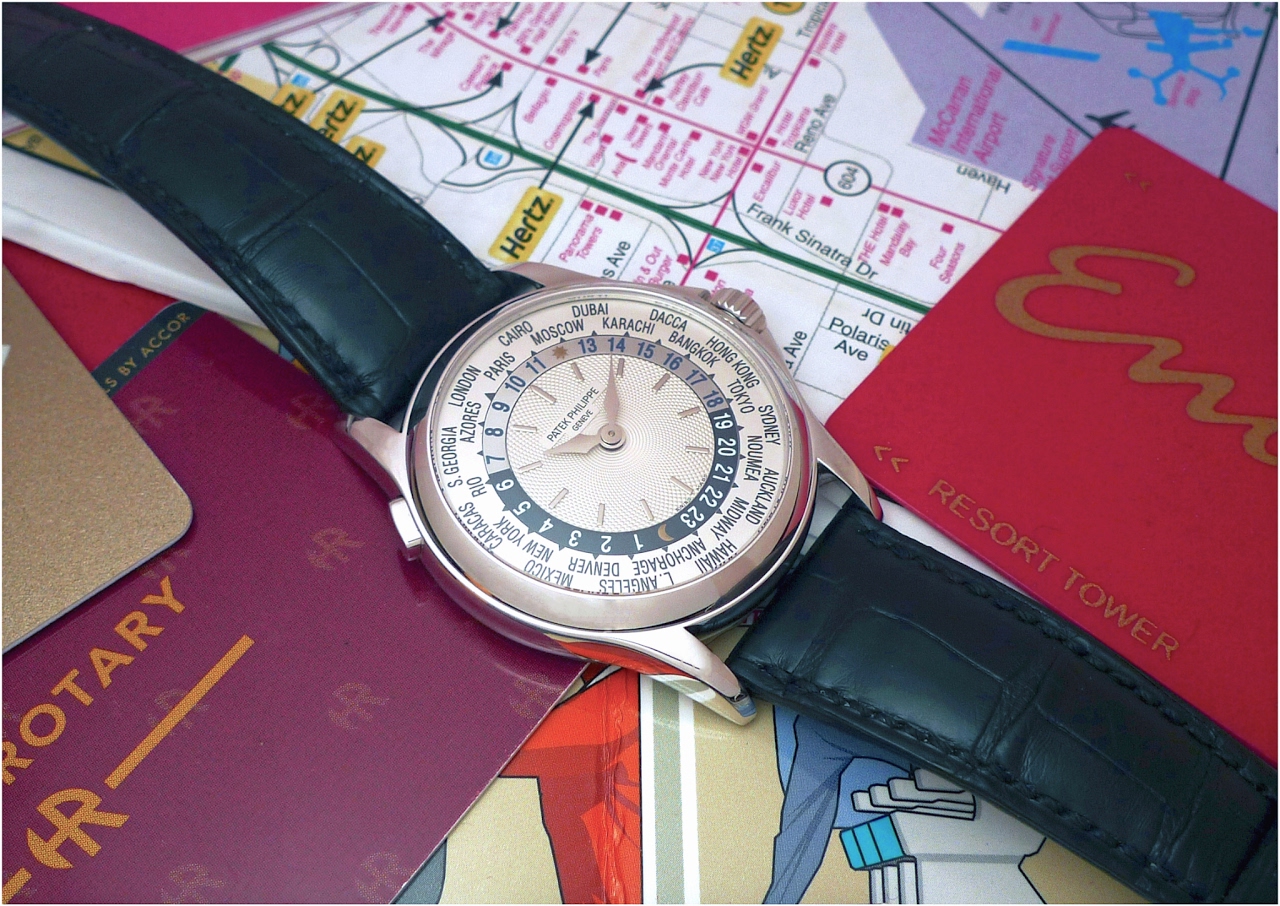 Fate, Luck, whatever you want to call it, played on my side, when I was offered the platinum by my favorite AD in Italy. I knew it was my time, the planets were aligned, and my dream was about to come true.
I immediately knew, from the very first minutes of ownership, that it will be a watch for life.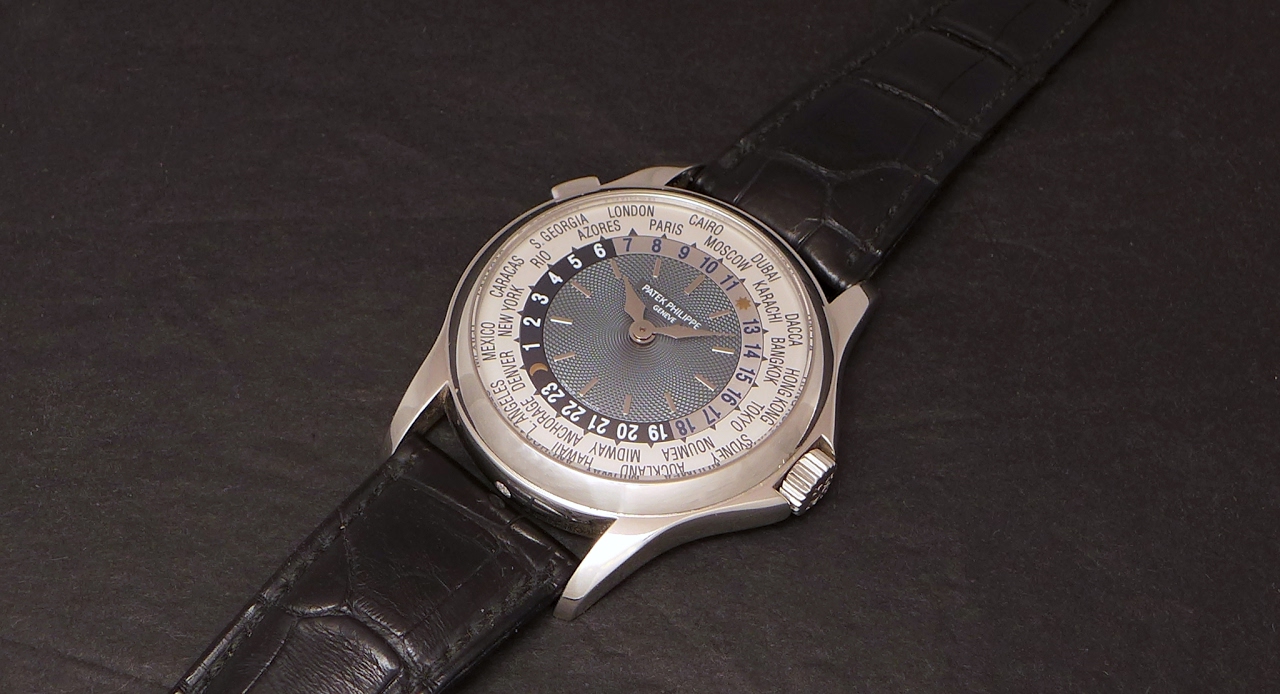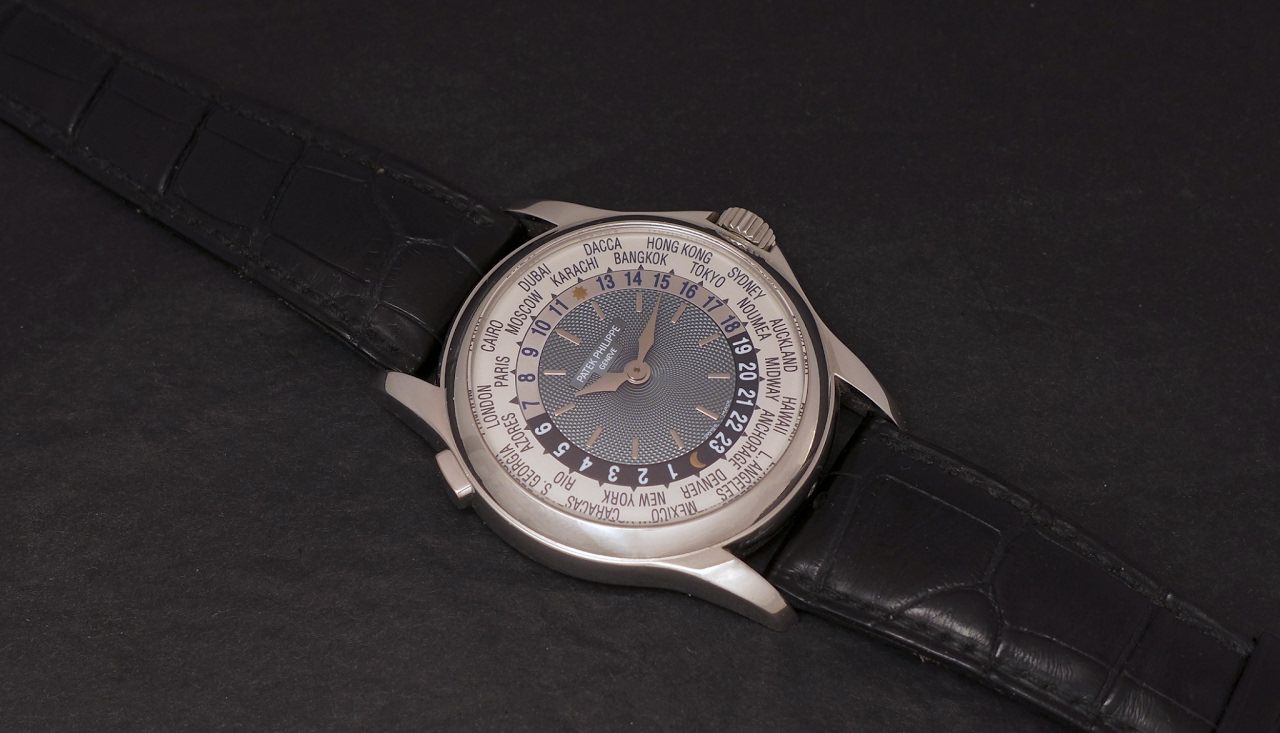 And 16 years, that starts to become an important slice of life!
THAT is an important factor, time passing, in the appreciation you feel for a watch.
Indeed, in our current days, people think in the short term, which doesn't allow them to fully appreciate, know or enjoy their watch. They buy, they sell, at a very quick pace.
They change their mind, they don't take the time. They want the novelty of the year, to the detriment of what they already own. The love of today will last till the love of tomorrow, which sounds contradictory wit the arrogant motto of the brand, you know, " the keepers of today for the generation of tomorrow "...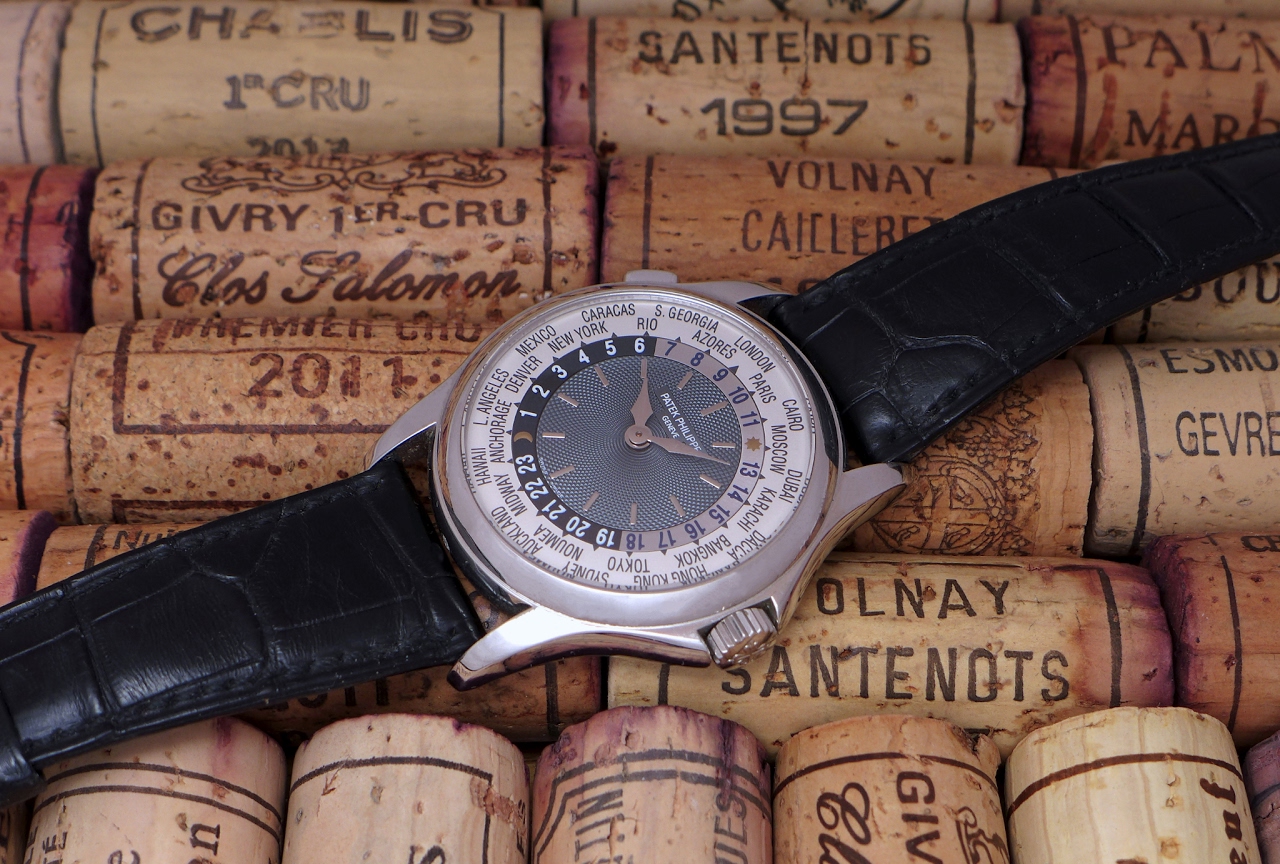 Which leads me to THE quintessential point of this watch: The Patek 5110 is not only a charming, a beautiful watch, it is a watch which TOTALLY lacks arrogance. It is not a watch for flippers, it is a watch for true lovers, it is an authentic watch which escaped to the marketing blabla in favor of pure love and appreciation. In other terms, authenticity versus superficiality.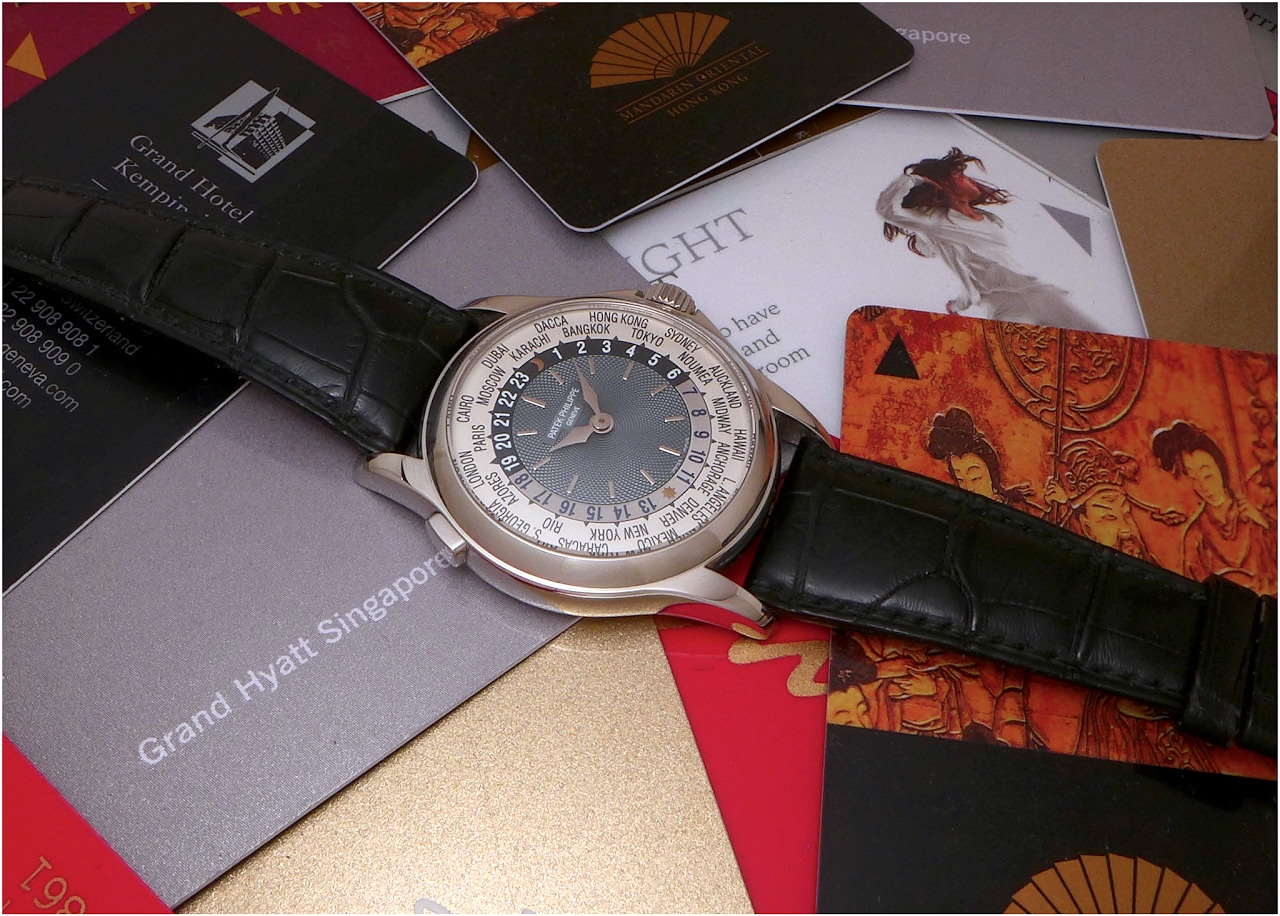 I am not a Patek Fan, but let me tell you that: When it comes to the 5110, Patek just created an icon. I strongly believe that it is a Classic, and that since Day One. And you can compare it to any other world time, it is not the most practical nor the most useful or the most friendly, but it certainly is the most charming and the most poetic. Perhaps one of the most beautiful.
Compared to other Patek World Time " Only ", I would add that it is the most completed, with a perfect size ratio between the dial and the case. Some will prefer the 5130 / 5131or the 5230 / 5231, I will still favor the 5110 because of that.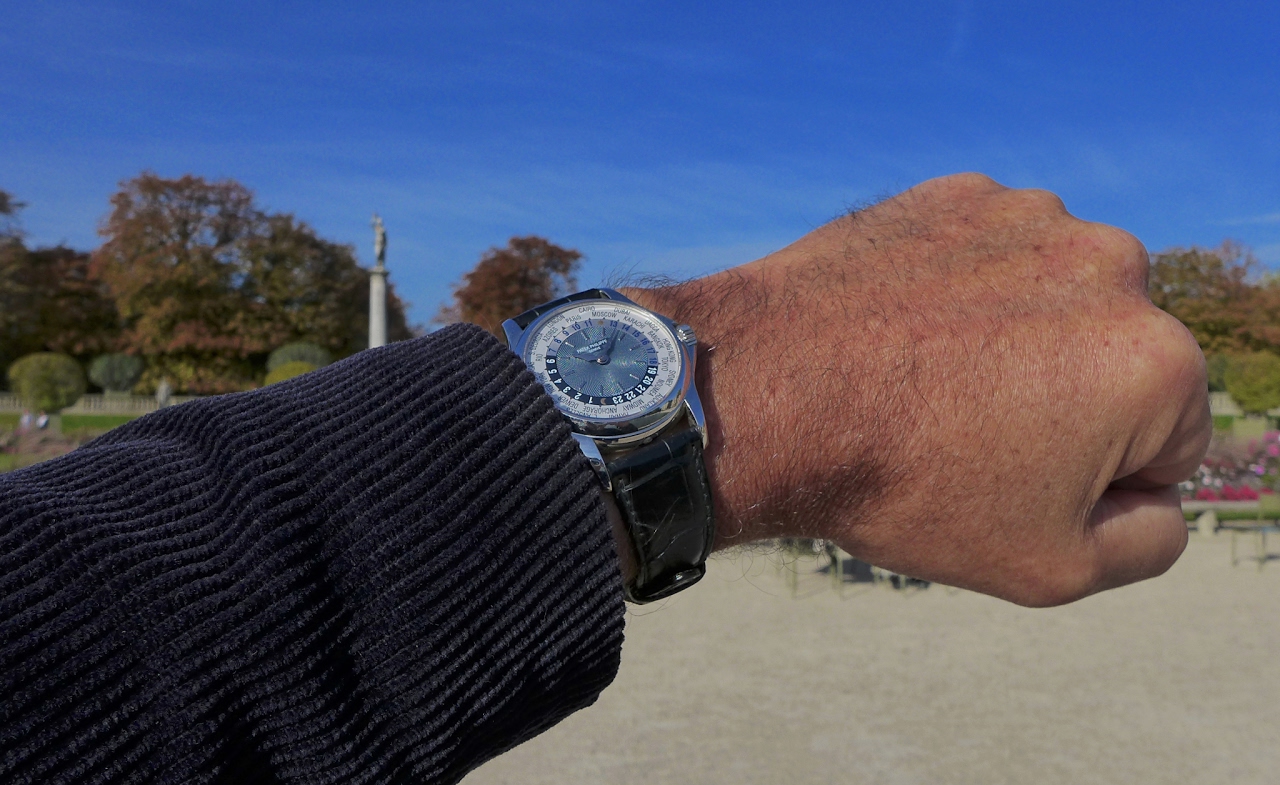 Add a superbly finished dial and the lovely Cal 240 ( even if it could, in an ideal world, be better finished ), and its magic complication ( especially when you are grounded ) and you have a true masterpiece. No, better, a milestone.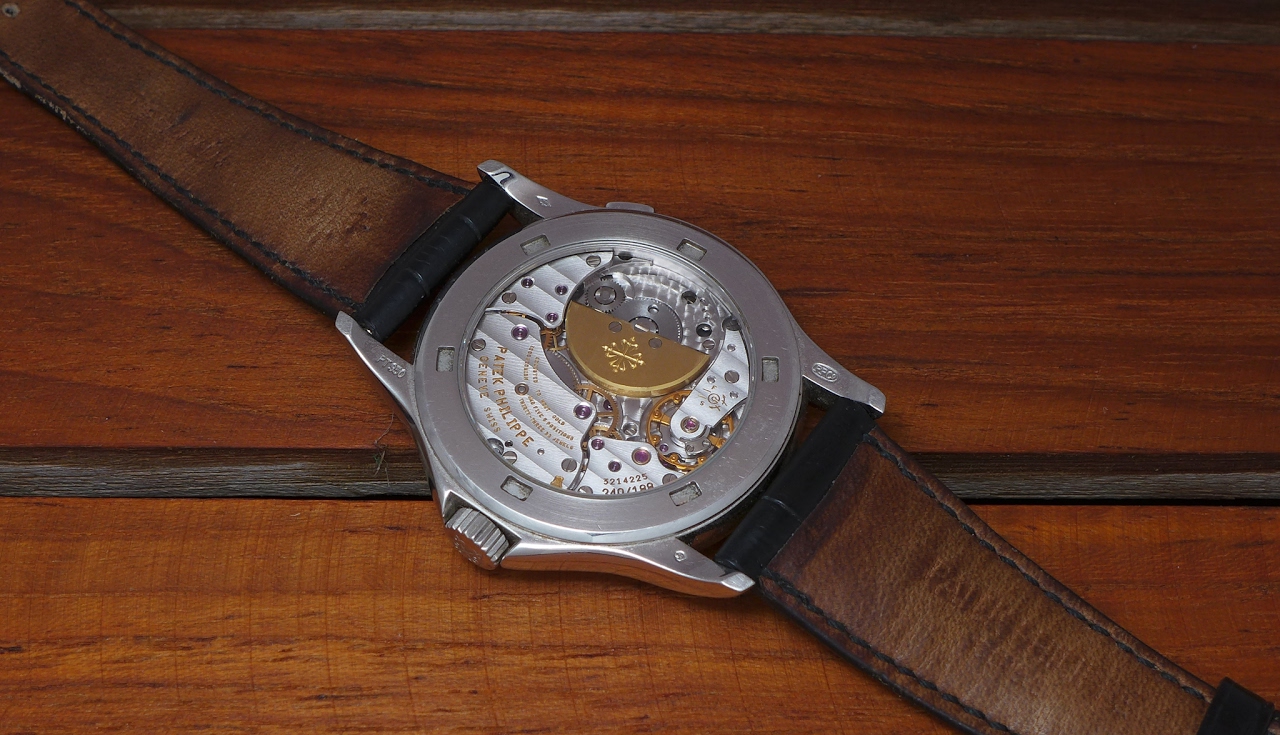 Long life to the 5110!
Best,
Nicolas