There are very few watches which are as important as the 5110P, for me. On this 2d of November 2023, it will be 19 years since I added it in my " collection " and I don't see myself letting it go.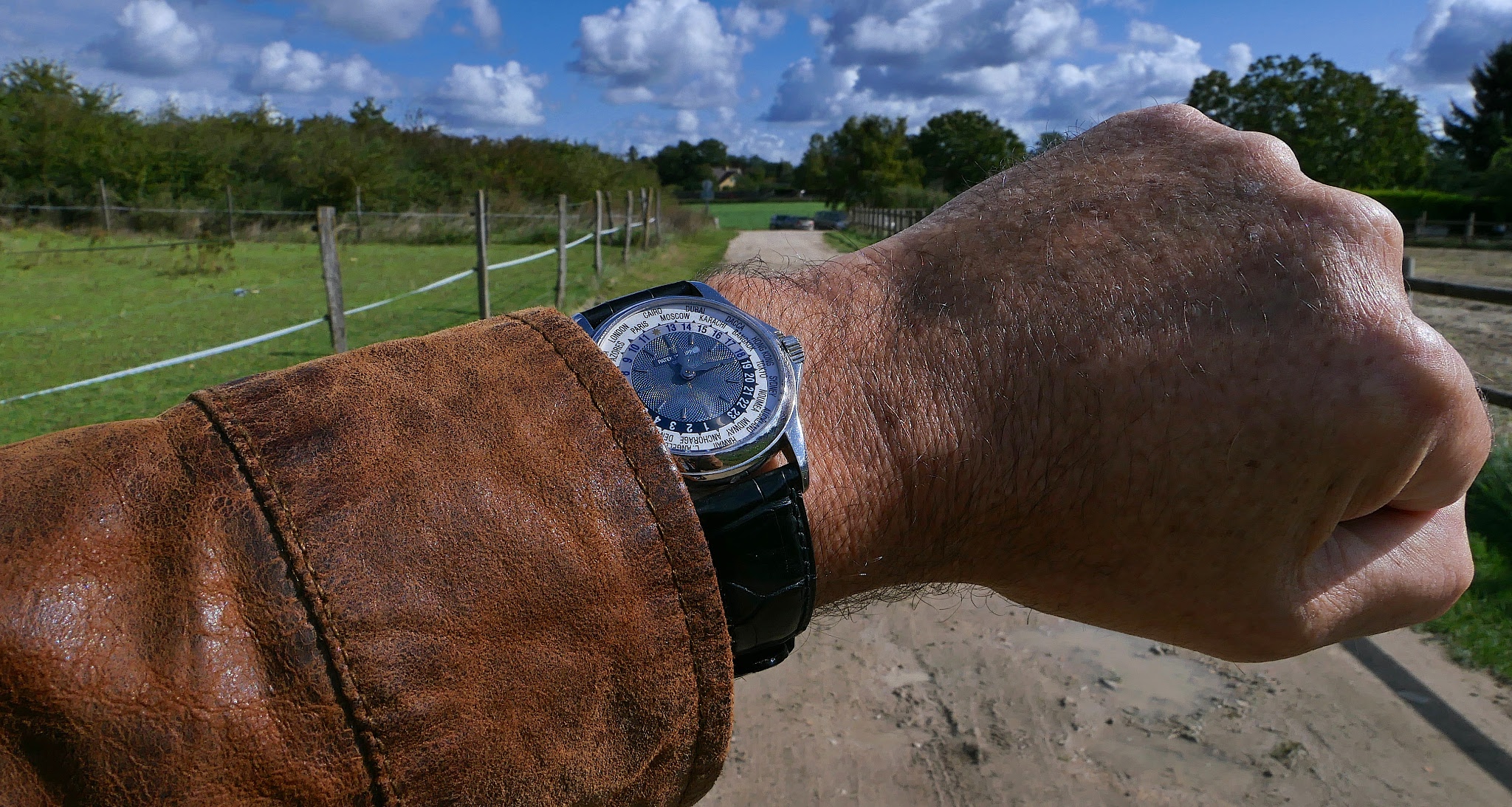 In fact, this is the one of the very few which moves me the most. I remember how I got it very well, the call of a Patek AD in July, when he told me that he had a surprise for me, I told him that because of the distance ( a bit less than 2000 kilometers ) I couldn't immediately pick it up, the travel 4 months after, the superb moment spent there ( Italy ), all this counts, when you go to get a watch. Something which, sadly, tends to disappear...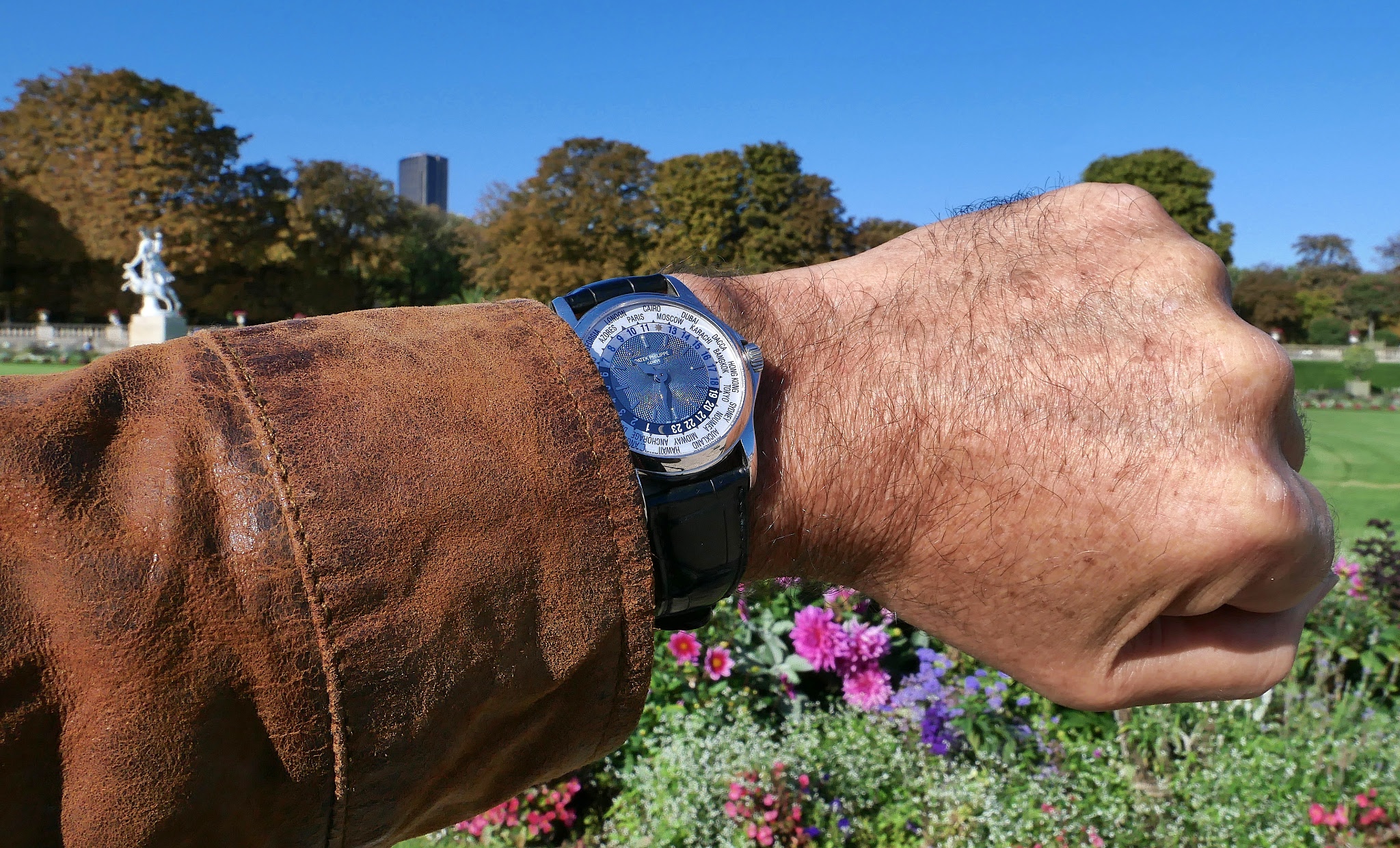 The 5110P was my first Patek. I am not a huge fan of the brand, but this is one of those I really wanted from them, since the year 2000 and its unveiling. You know the song very well, when you dream about a watch for such a long time, it is always a special moment when a dream comes true.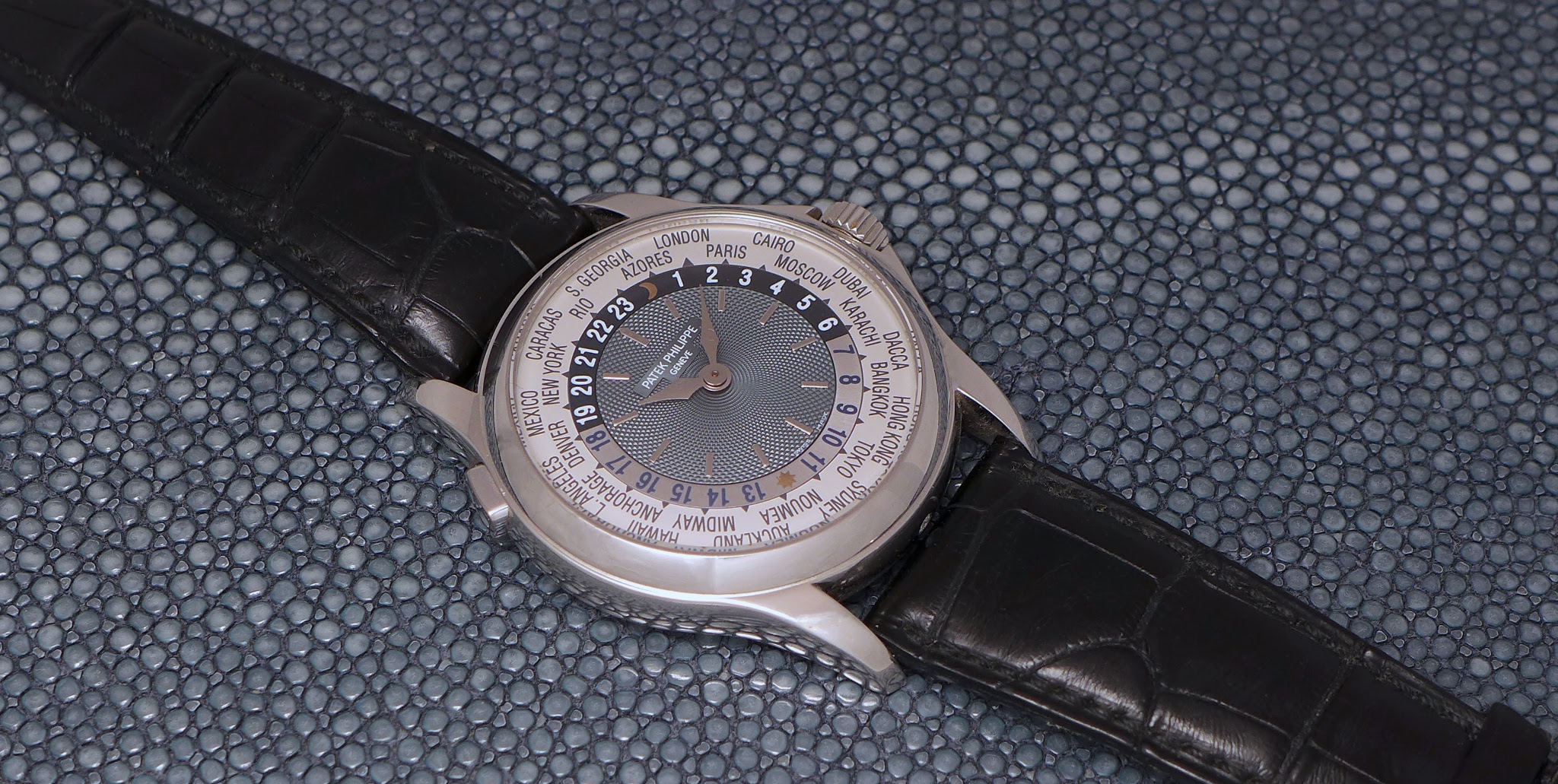 And once the dream has turned into reality, it can happen that love fades away, with time passing. With the 5110P, it is not the case. I love it more and more!
It has everything to please me: The size, the case, the superb proportions and guilloché of the dial, at that point I consider that Patek didn't make a better world timer, in terms of balance.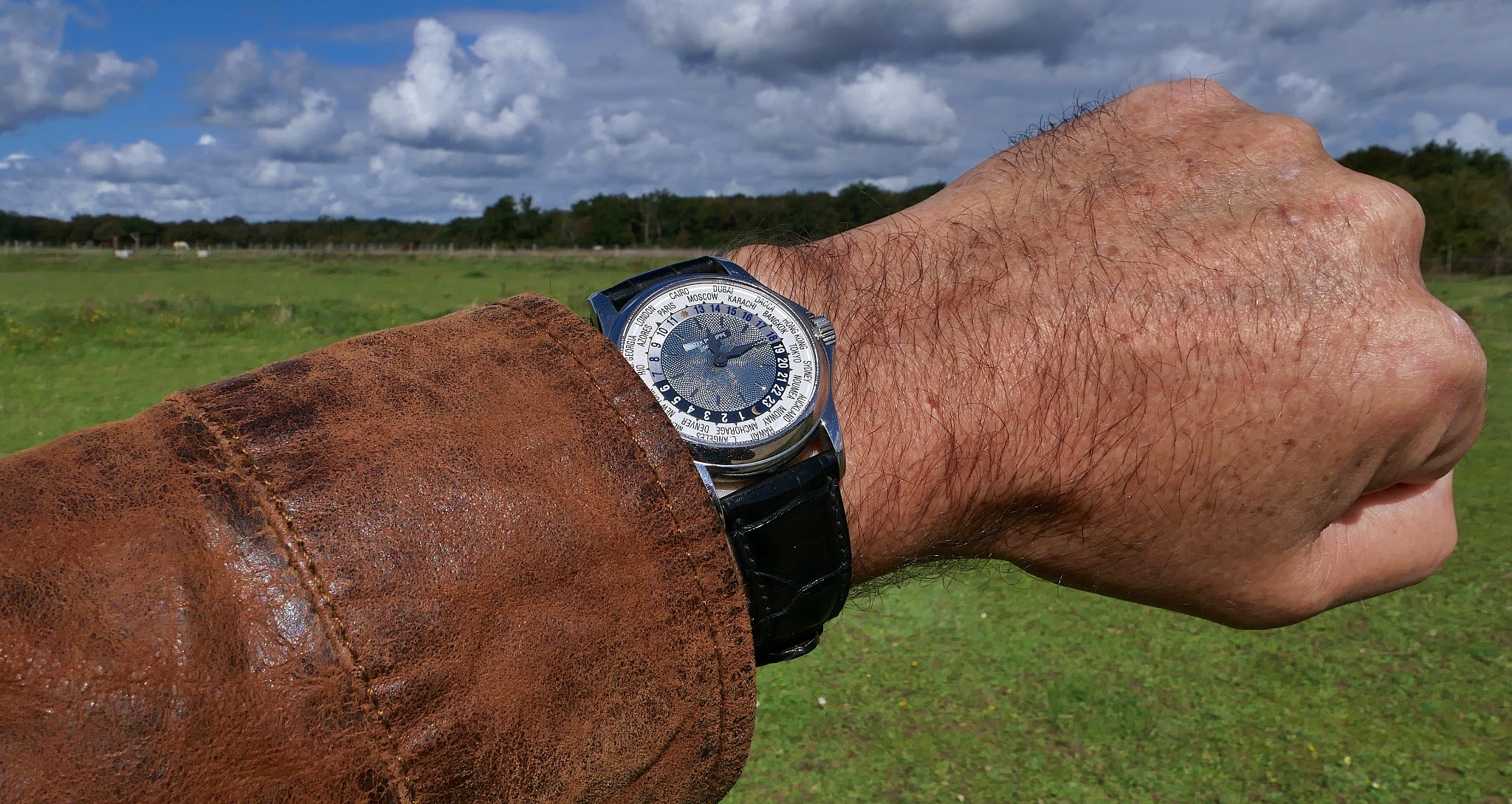 And let's not forget the friendly and magical complication. A watch which allows you to travel without moving from home. Just have a glance at the dial, and the city's ring will offer you a delicious escape all around the world. Of course, you can also use it for what it is made for, and it will become a great travel companion.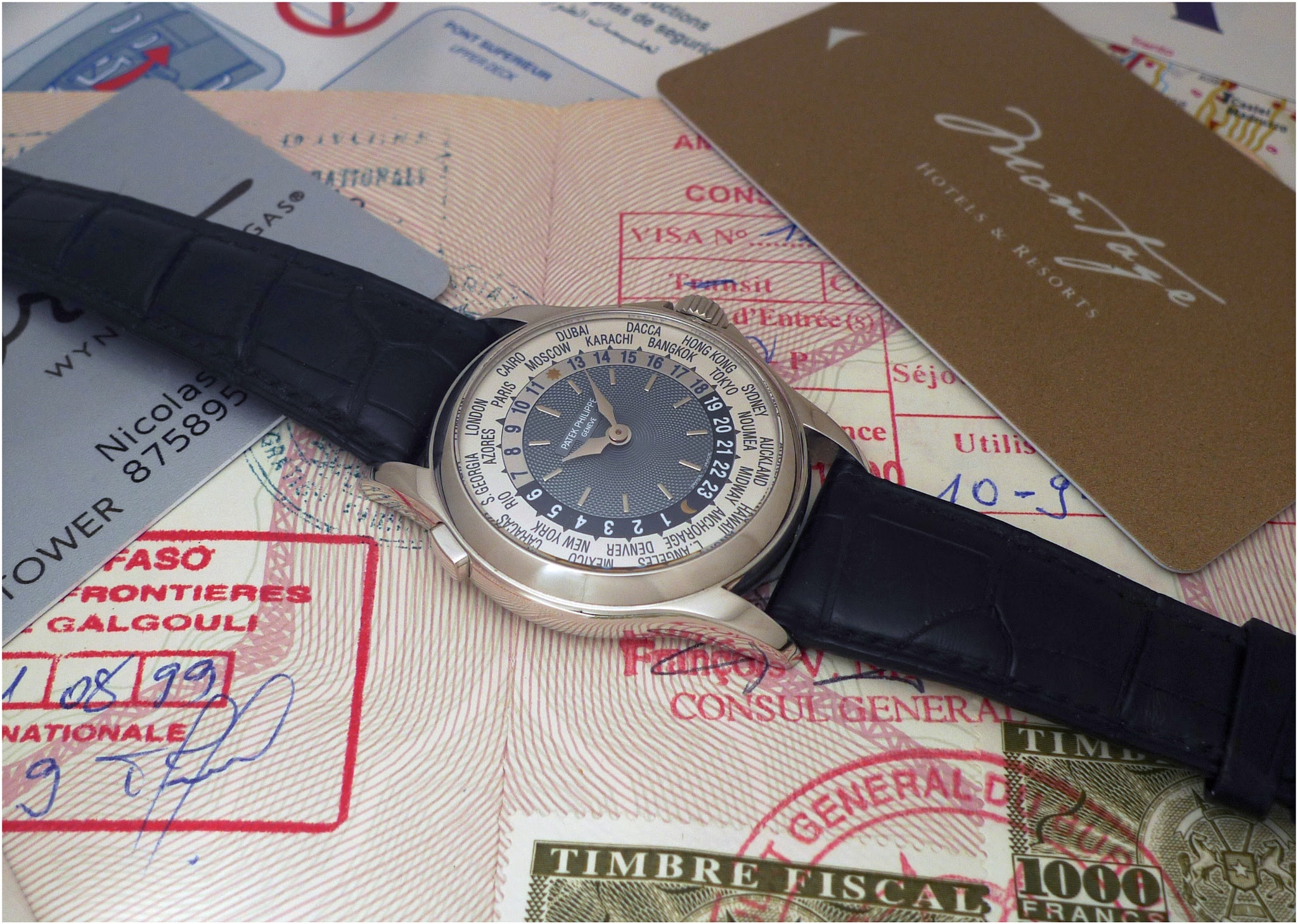 In my opinion, this reference, whatever the metal, rose gold, yellow gold, white gold or platinum, is a Classic, an Icon, and one of the most romantic and charming world timer. We should remember that, twenty three years ago, there were not so many World Timers. There was Girard Perregaux, with the WW TC, and Patek. Others came after, such as the Vacheron Patrimony World Time for example, more complete, but not more charming. And this greyish blue dial is so bewitching, as well as the hands shape.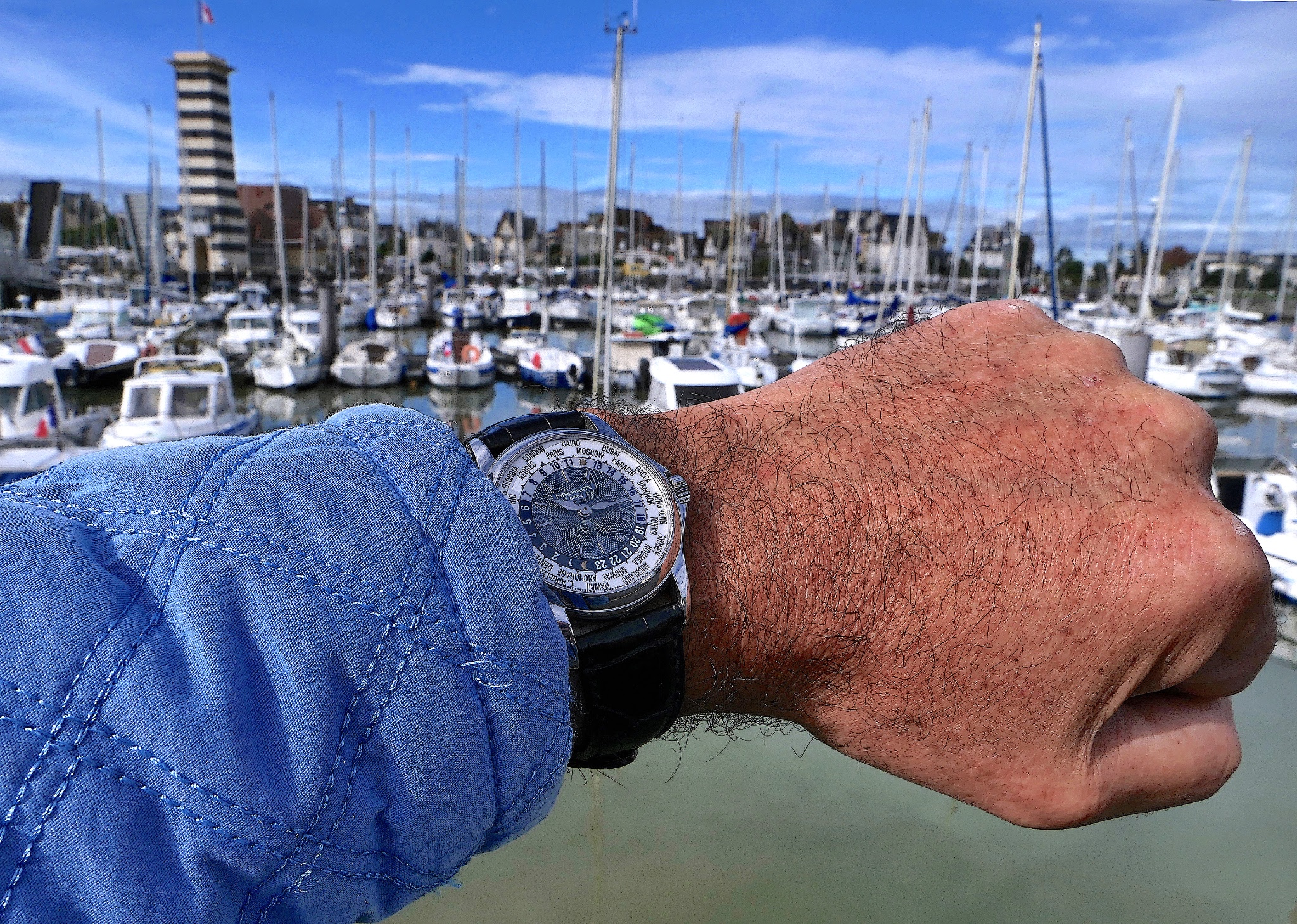 Is it perfect? No, but almost. The only flaw is that when you use the pusher at 10 o' clock, the hour hand is shaking. But I don't really care.
Indeed, my friends, there are few watches which move me as much as the 5110.
Happy 19th, my dear 5110P. The next anniversary will be magic!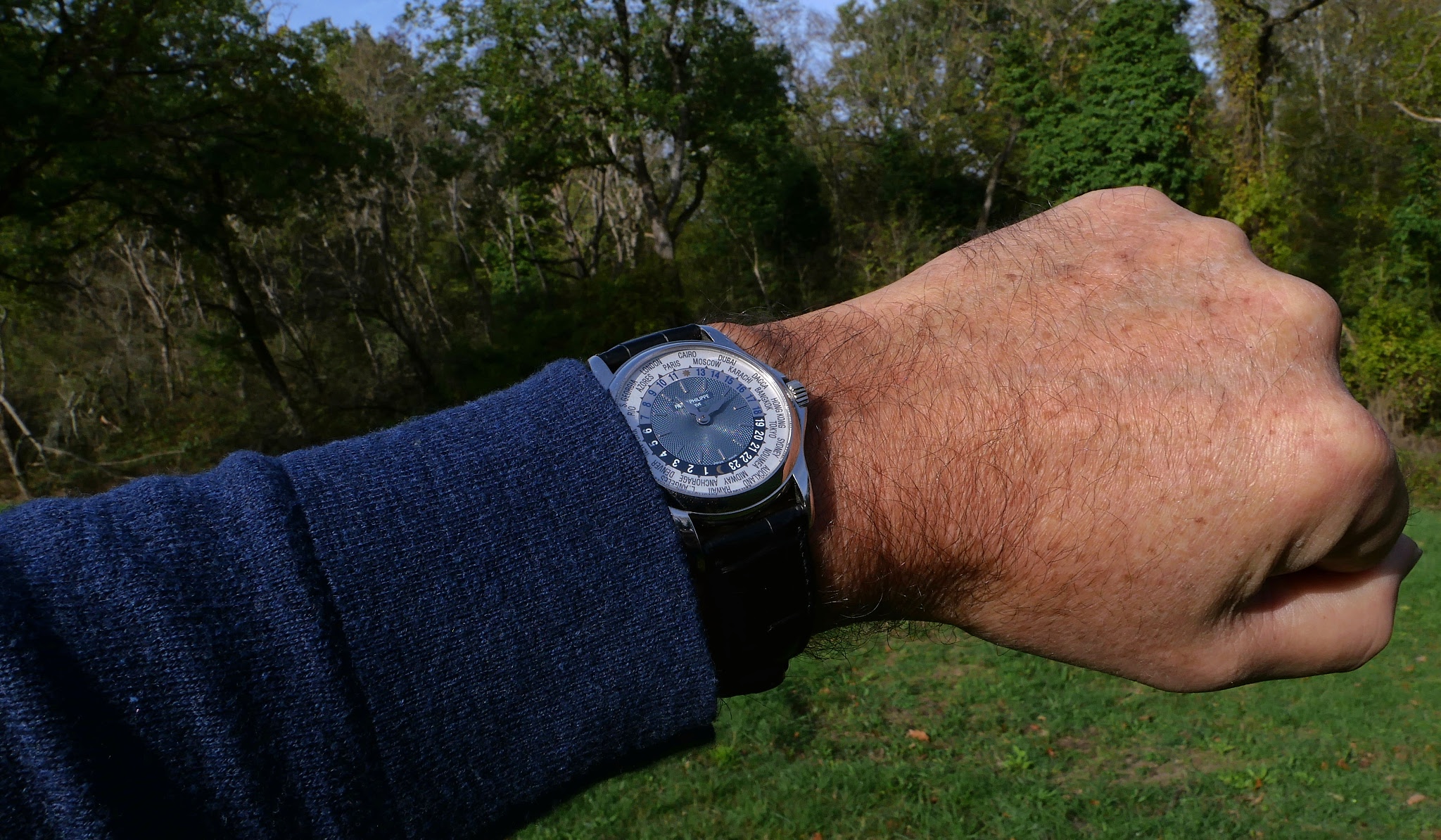 Best,
Nicolas