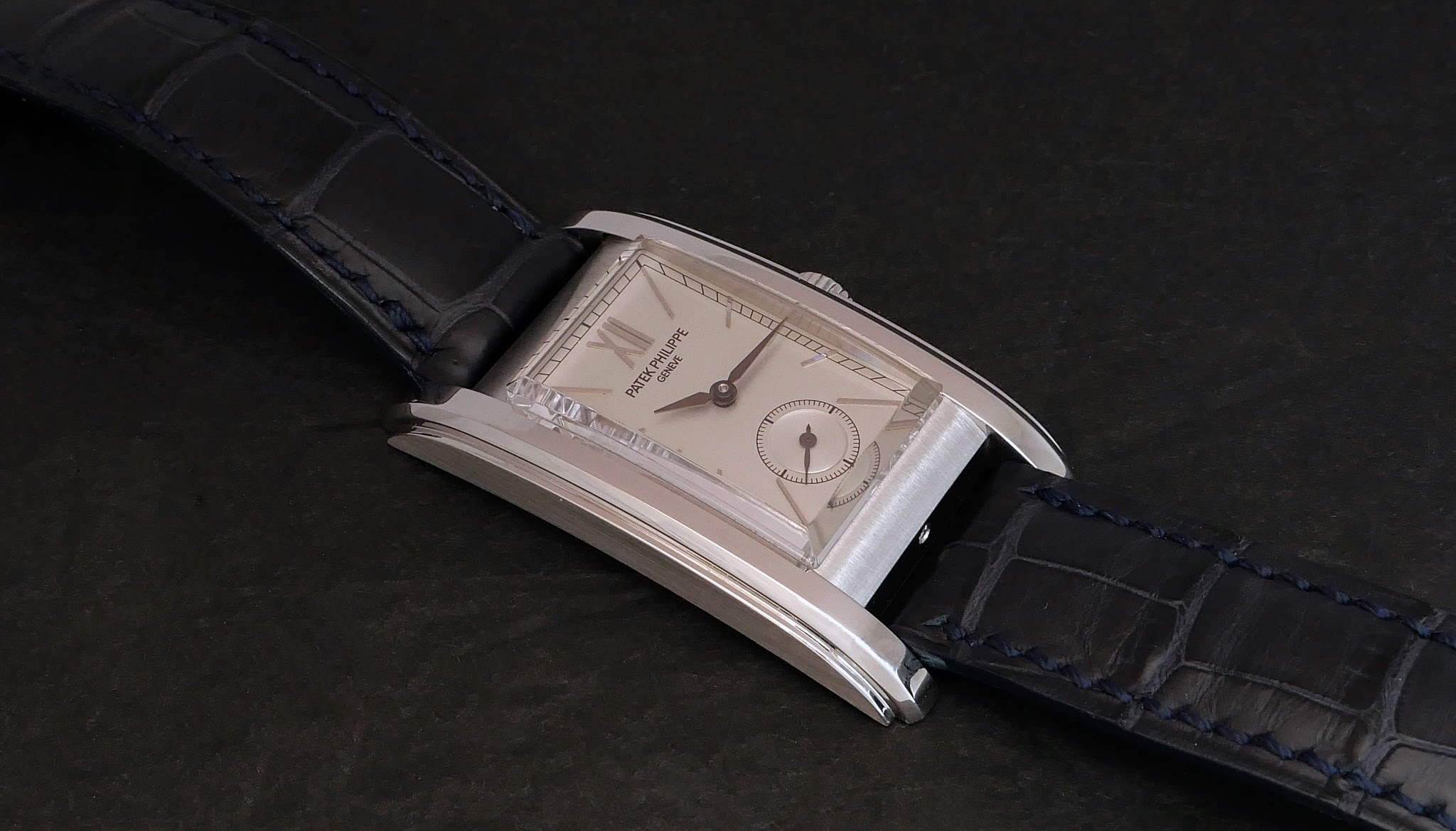 This watch was issued in a limited edition of 100 pieces, in 2006 to celebrate the opening of the Patek Philippe Salon in Geneva.
It is one of these wonderful rectangular cases from Patek, along with the 5100 and the 5500 ( also called Pagoda ). Deliciously cambered, the platinum case is something to see in real life to fully appreciate it.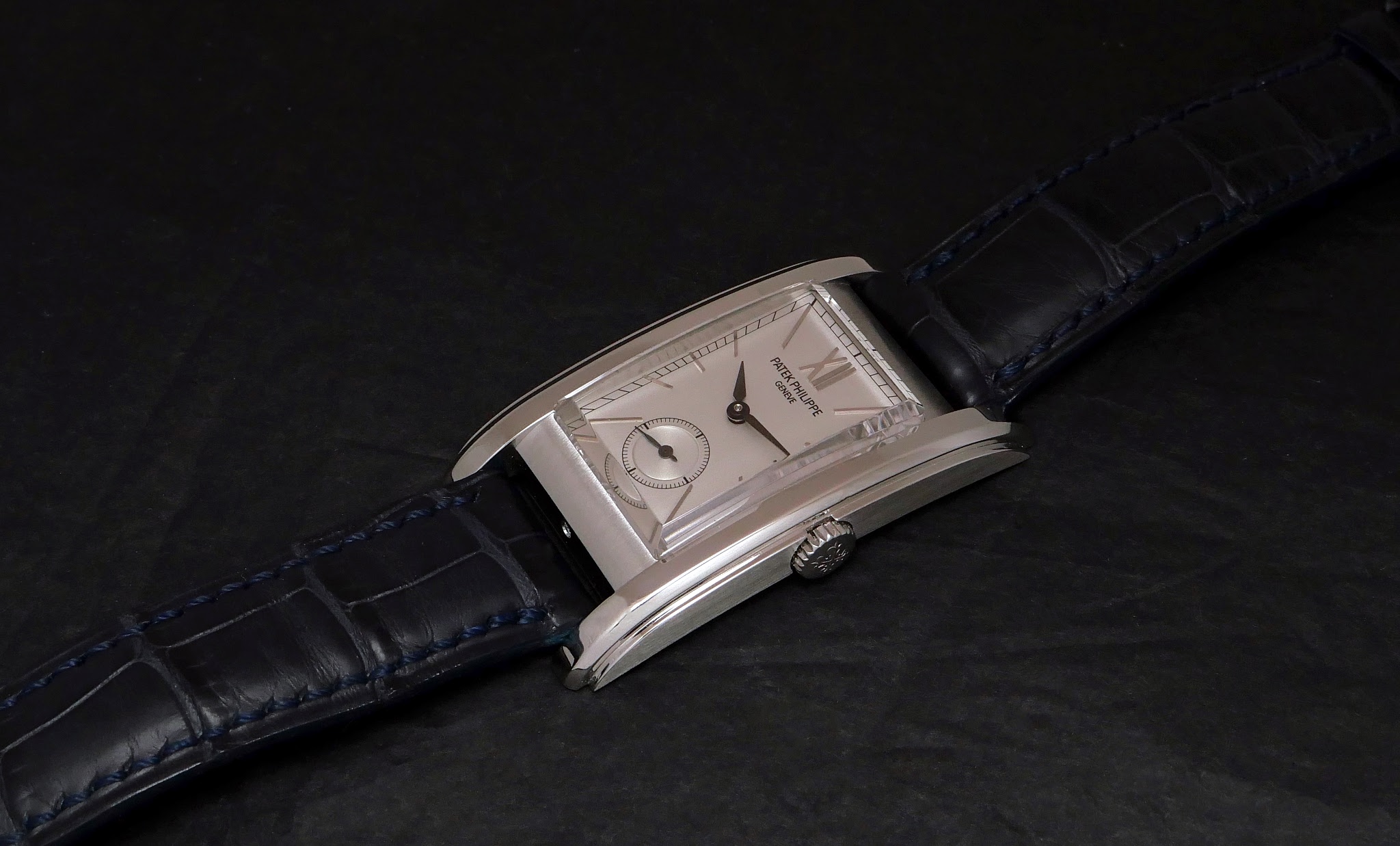 The proportions are perfect in my opinion, for a watch of this kind: 54 mm long, 25 mm large.
The other spectacular detail is the shape of the sapphire glass, with matches with the case, cambered, then. It is a bit high, and generates some distortion, which pleases me a lot.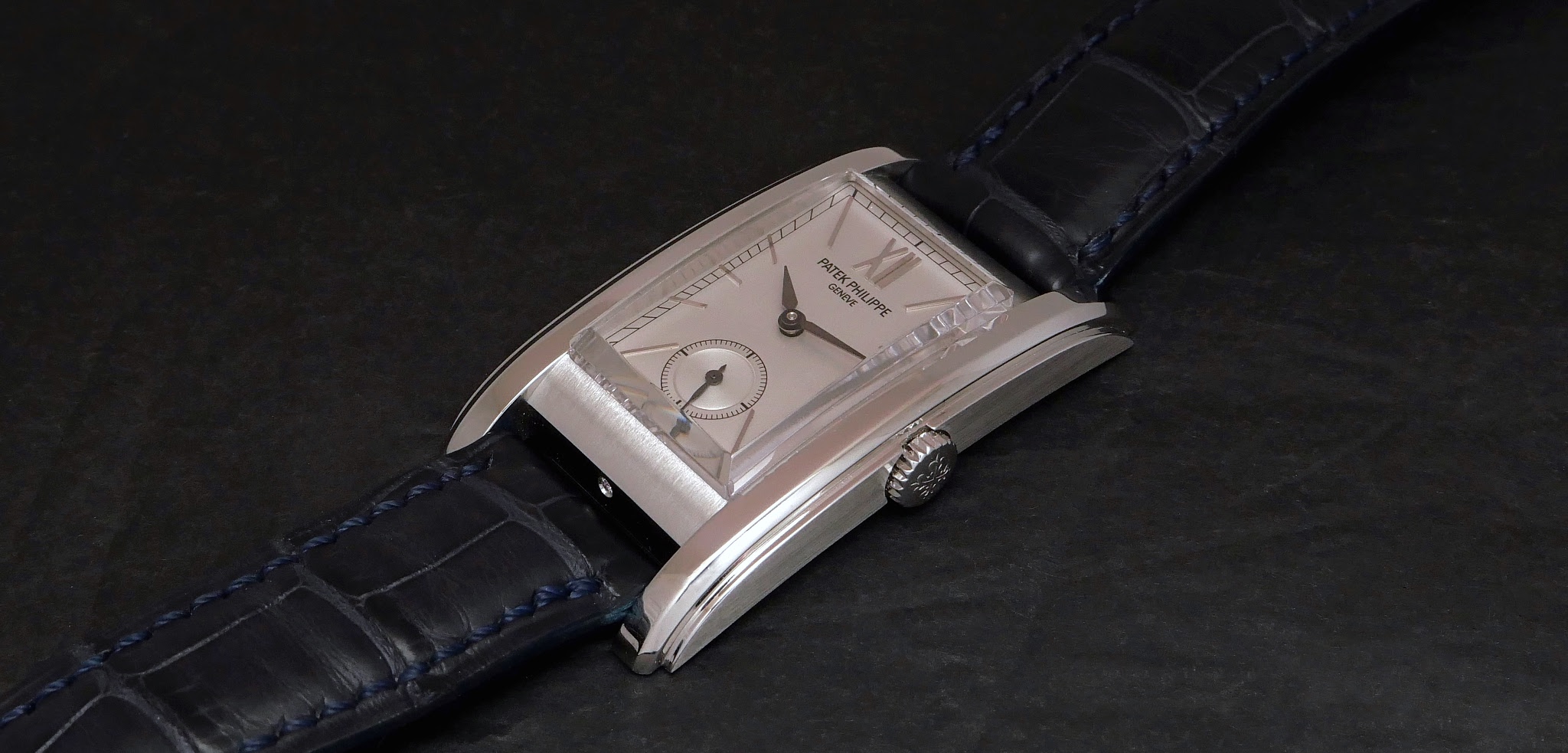 In comparison, the dial is very sober and classic, with its Roman XII and its small seconds. Typically Art Deco!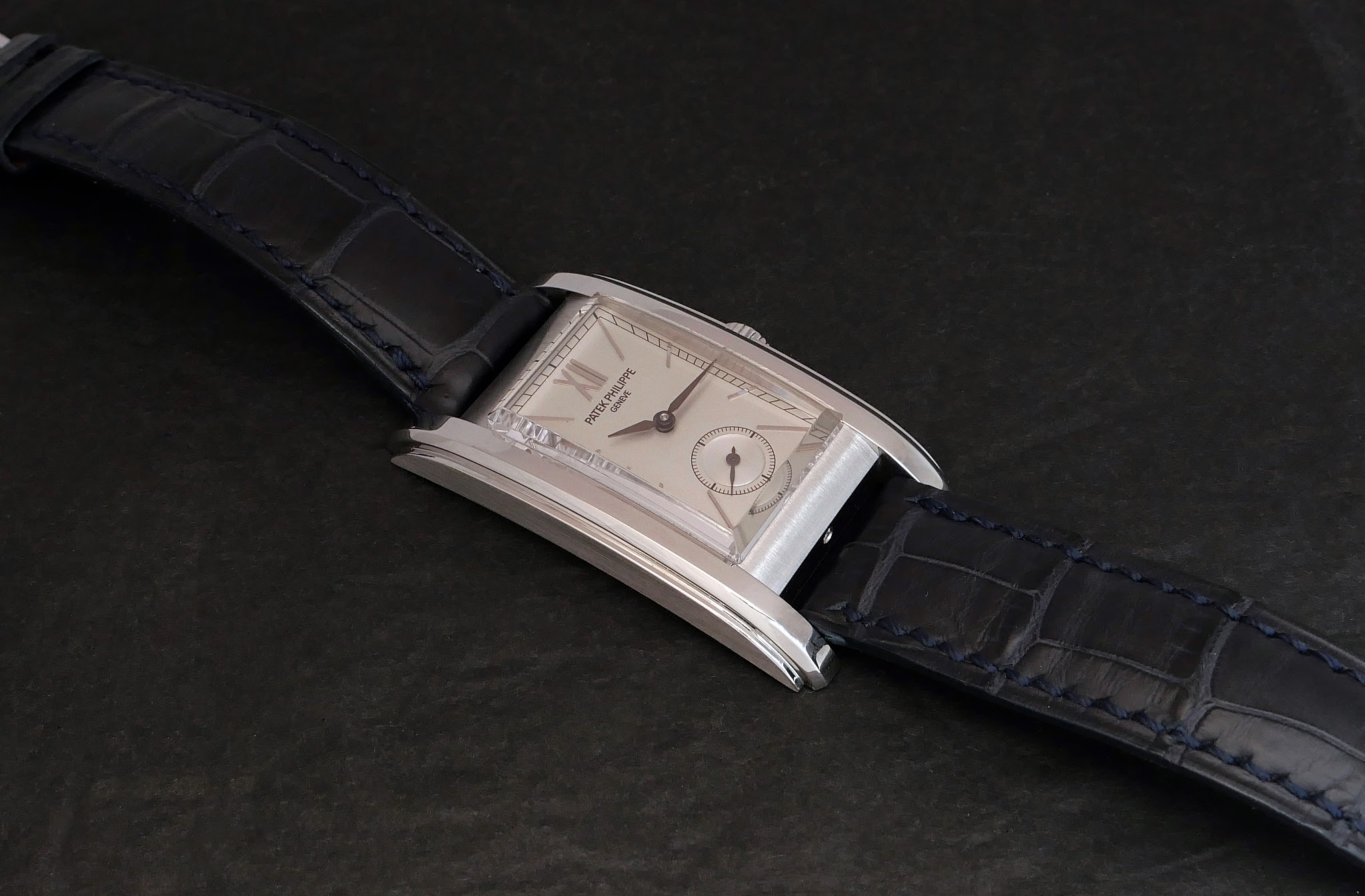 Turn the case, and you will have a nice last surprise: The movement. The Cal 9.90 has been conserved for many decades ( end 50's? ) in the drawers of the brand, before being used in this watch.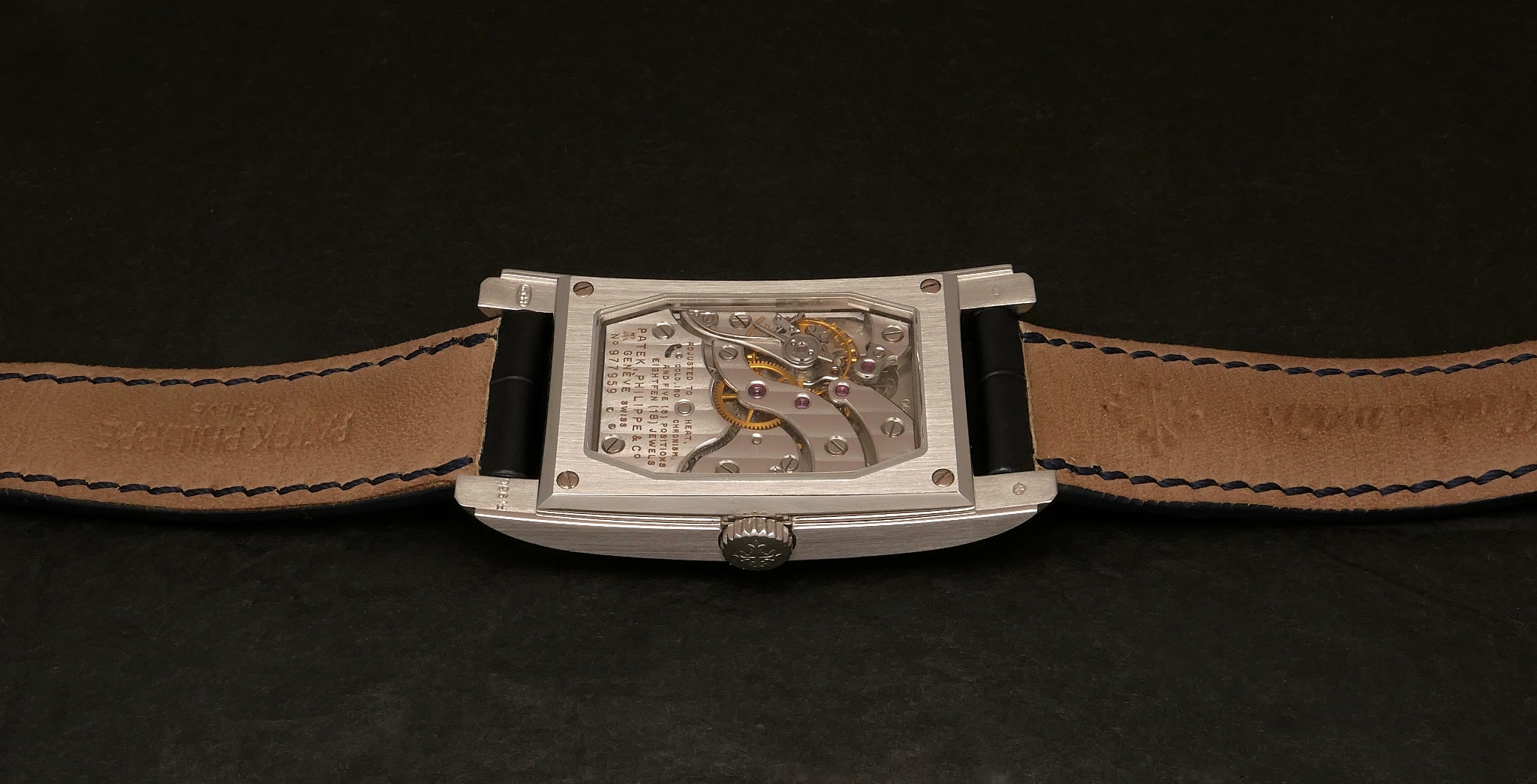 The packaging was special, very à propos to celebrate such an event. Credit picture: Sothebys.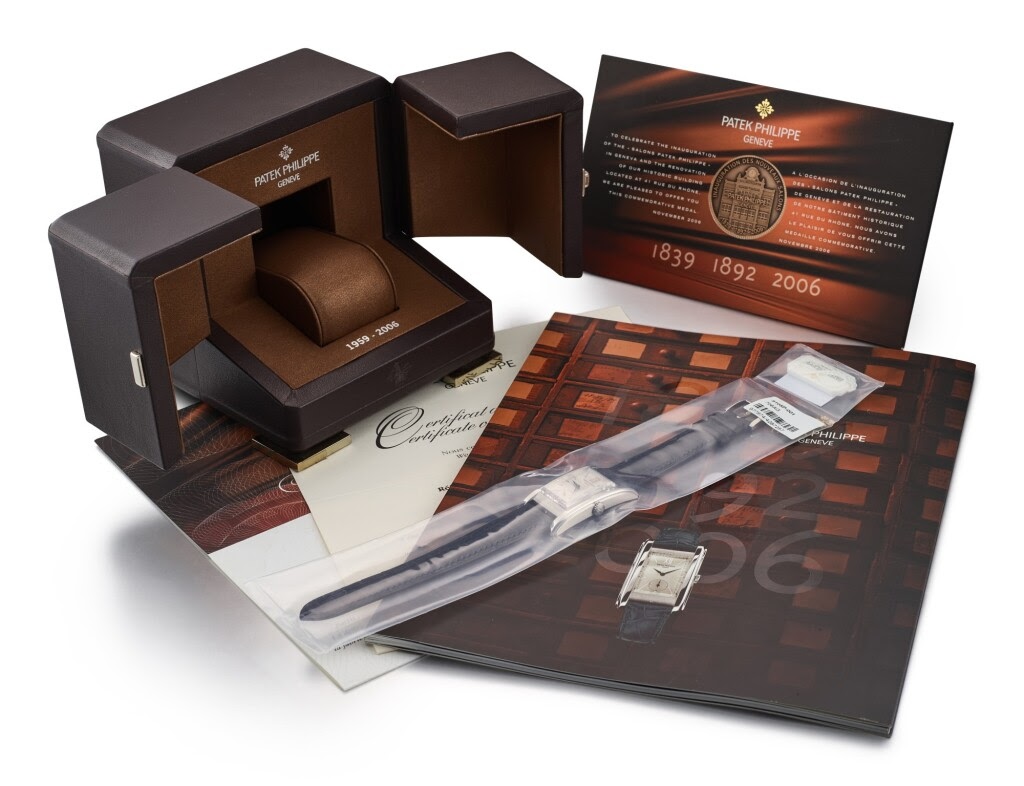 Curiously, it didn't receive an hysterical welcome when it was unveiled. The Steel Calatrava 5565 was more the taste of the collectors, at that time, which was also made for the same event.
Maybe because it is a rectangular watch? Maybe because of its thick sapphire glass? I don't know...
But I find it quite delicious.
Best,
Nicolas