As per a previous post, I am testing out b&w film for when I use up my 'freezer' stock of Fujifilm Neopan 100 & 400. I had recently tested Kodak Tri-X 400 and since I prefer lower ISO, Ilford FP4 PLUS ISO 125 was a natural choice for a next test.
According to some documentation from Fuji, Neopan ACROS 100 is an "Orthopanchromatic" and Ilford FP4 Plus 125 is "Panchromatic". More on that later but first a few (out of camera) test shots... dust and scratches removed and resized. All photographs in this post are Ilford FP4 125: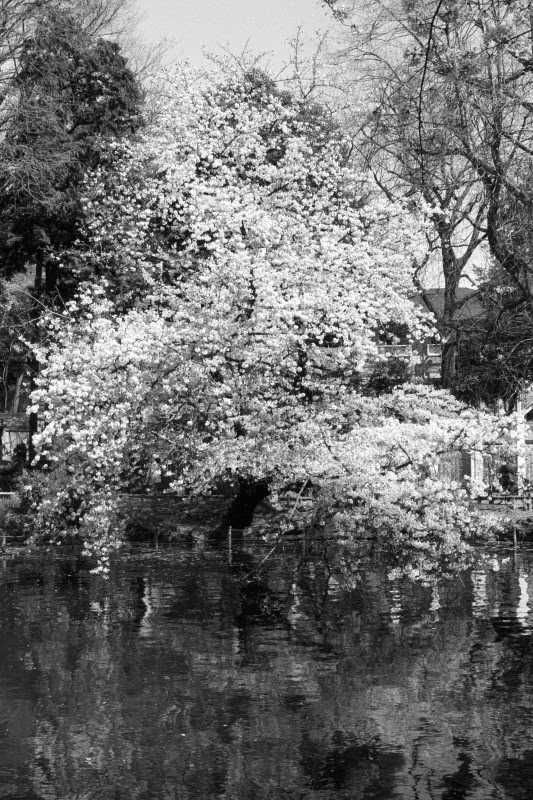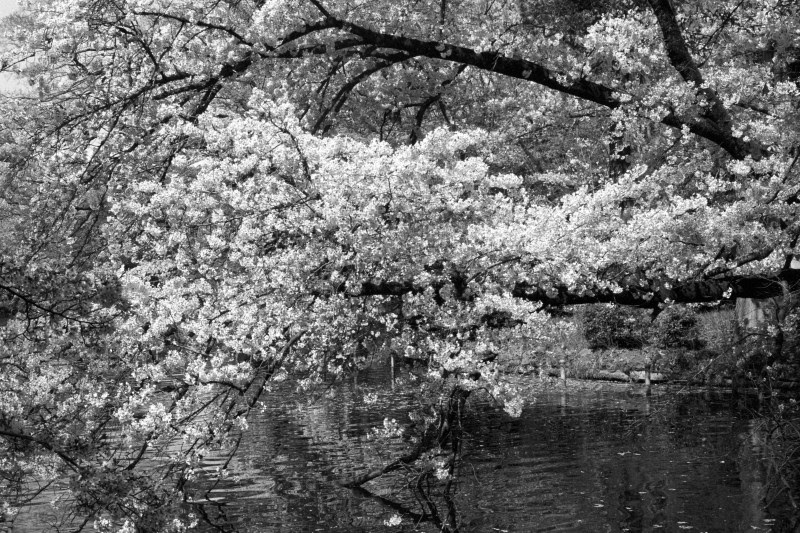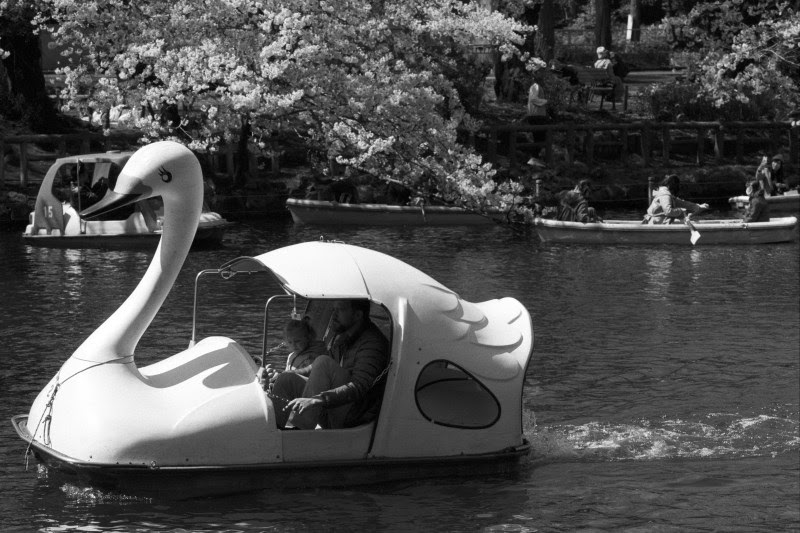 Next I went to the datasheets to take a look at the spectral sensitivity curves of ACROS 100 vs. FP4 125.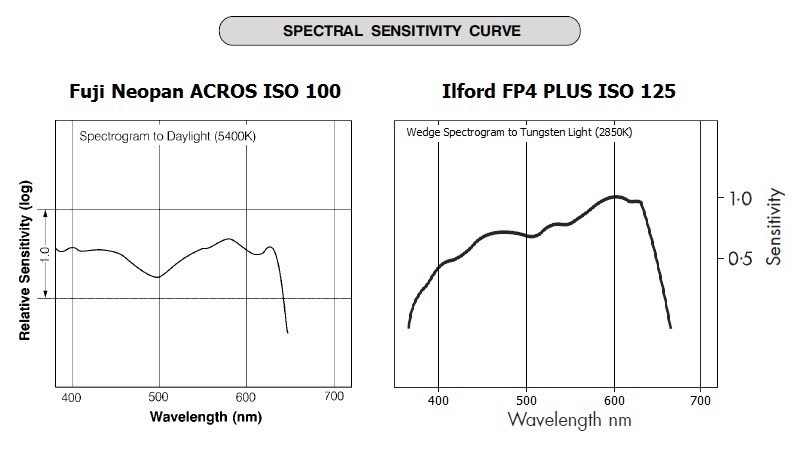 Figure 04
When b&w film was first introduced it was truly monochrome, i.e. the emulsion was sensitive to a single-limited wavelength(s). Over the years the technology improved so that the emulsion was panchromatic, i.e. sensitive across a broad spectrum. What we see with Fuji 100 is almost a typical b&w spectrogram... wavelength (nm) on the x-axis and relative sensitivity (log) on the y-axis using "daylight" as a light source... relative to what the human eye would see... there is a bit of magic in the process.
The thing that's unique about the Fuji 100 spectrogram is the dip around 500nm, the 'blue' area...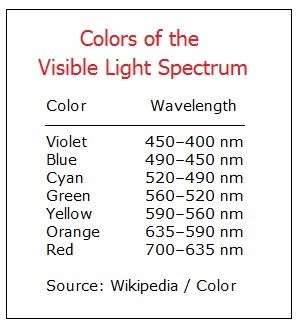 Figure 05
... and because of that 'dip' Fuji (in some of it's documentation) calls this film "Orthopanchromatic" or panchromatic with a specific wavelength deviation... most think that the marketing guys ran wild on this one.
Back to Figure 04 to talk a little about Ilford FP4 125. The first thing to notice is that the sensitivity is not a log function and the wedge spectrogram is using tungsten as a light source. Why they did that is anyone's guess. If the Wedge spectrogram was done with a 5400K (daylight) light source it would normally have shown higher peaks in the blue region and lower peaks in the red.
Test shots using b&w filters...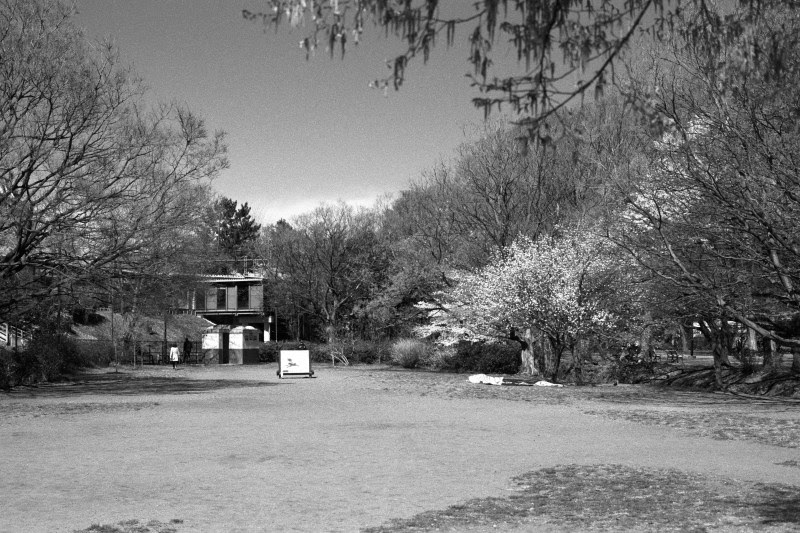 Using a Kenko R1 (Red) filter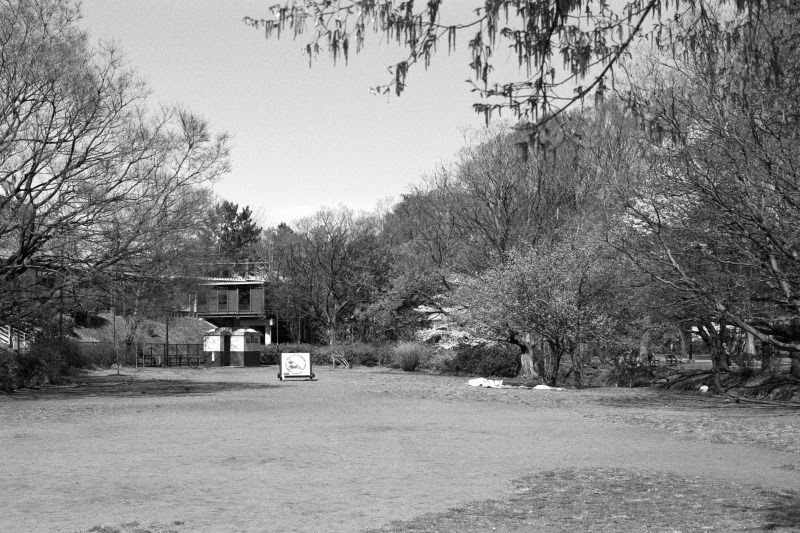 Using a Kenko PO1 (Green) filter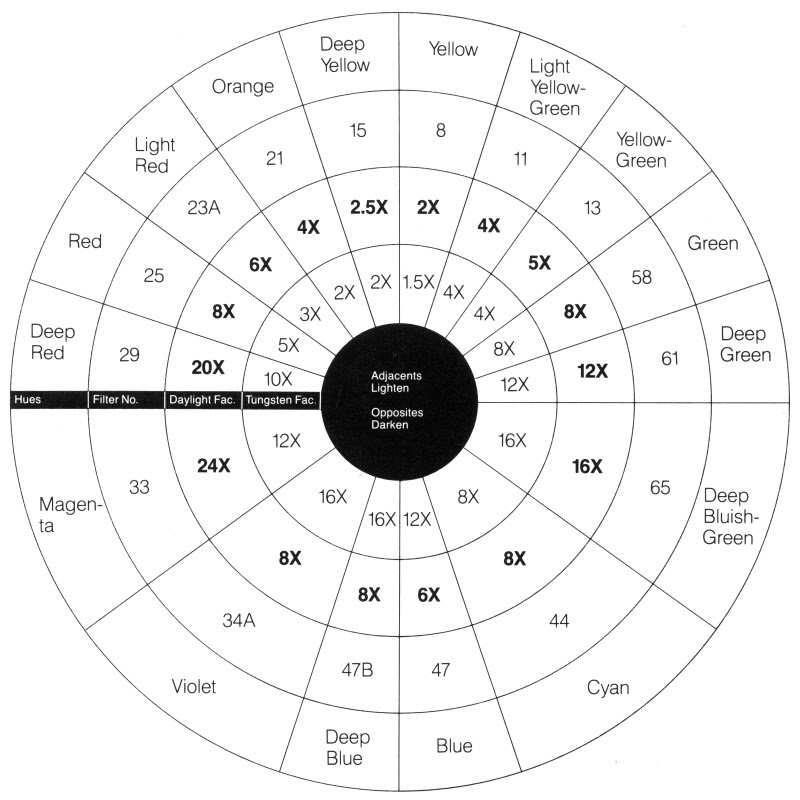 Figure 08
Filter recommendations when using b&w film. The colors on the outer ring refer to the Wratten Filter of the same color with the following results. The selected filter will lighten adjacent colors and darken opposite colors (e.g. Wratten #15-Deep Yellow will lighten the yellows and darken the blues). — Color Filter Circle source: Kodak Publication F-5 and "The Negative" by Ansel Adams
Conclusion... Ilford FP4 PLUS ISO 125
The film was sent off to my normal lab which almost certainly used Fujifilm chemicals... having said that, a quick look at the development recommendations show similar if not identical suggestions.
My first reaction to the film was that is lays very flat for scanning and I tended toward lowering the contrast a bit in post processing (test shots are not minipulated). I want to do a bit more testing with shadow detail and various filters... FP4 is definitely a film that I would use... particularly after testing in different shooting situations.
Bonus Track... just for fun the spectral sensitivity curve for Ilford SFX 200 with extended red sensitivity - a so called near IR film)...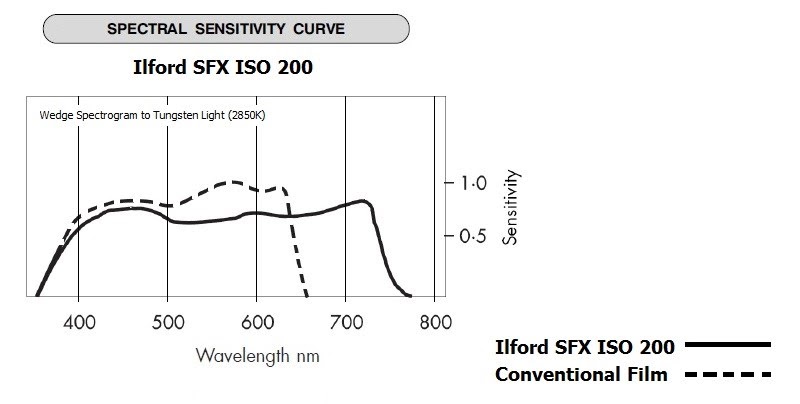 Thanks for reading,
Casey