The Roger Dubuis boutique in Paris has just opened!
foversta

The opening a few days ago of the Roger Dubuis boutique at the #239-241 of the rue St Honoré is part of the deployment of the top segment of Richemont around the Hotel Costes. The Roger Dubuis boutique is located to the left of the main entrance of the hotel while the Buccellati and Lange & Söhne boutiques are on the right. The access to the Roger Dubuis boutique is also done inside the hotel thanks to a door on the left side of the main corridor.

Undeniably, the architects worked very well. Because the boutique is small but it is very well arranged. They managed to recreate the brand's universe, its dynamic and energetic style, taking advantage of every square meter to make the customer's welcome as comfortable as possible. The display windows are well distributed and highlight the pieces through a nice play of light. Note that the boutique staff can even change the color of the main lighting... but it is an option to use in moderation! We tested it by switching from white to red... why not in special occasions?

Given the price of the square meter in this area and taking into account that the sales volumes will remain limited (Roger Dubuis is a brand that manufactures few pieces per year), the choice of this limited surface is the right one. However, the opening of this point of sale represents an excellent opportunity for the brand to gain visibility. It also hopes to take advantage of the hotel's clientele thanks to its image rooted in motorsport and the world of supercars as evidenced by the partnerships with Lamborghini and Pirelli. As is the case with Lange & Söhne, the Roger Dubuis boutique is operated by the experienced team of the Parisian retailer Dubail.

I recommend the visit of this boutique because beyond the discovery of the collection, it also allows to feel all the transformation made by the brand. I remember the Roger Dubuis boutique located rue de la Paix so many years ago! My perception is that the brand has now become a kind of "in-house" Richard Mille within Richemont, the desire being to highlight in the pieces the technical and mechanical dimension and the use of materials usually dedicated to racing cars.


The boutique is particularly well organized because of the limited surface: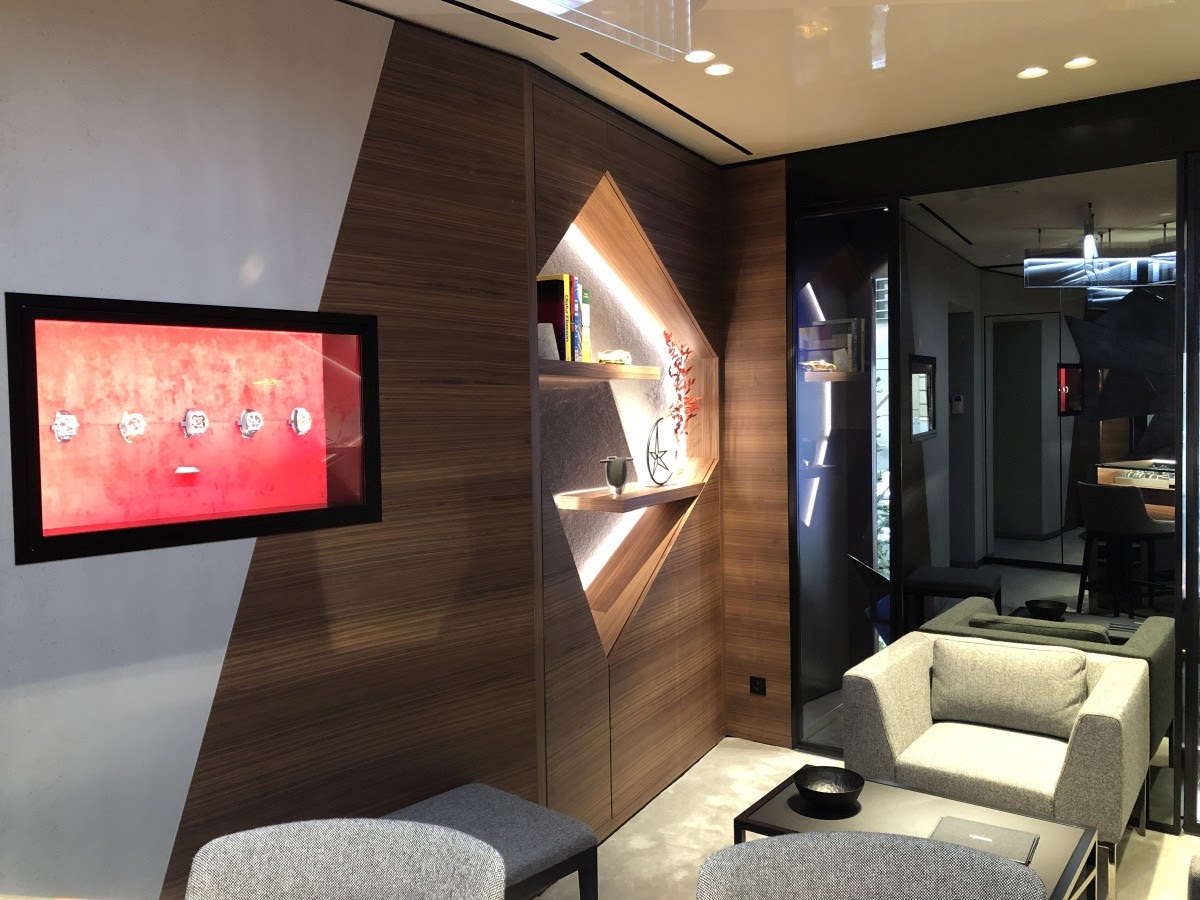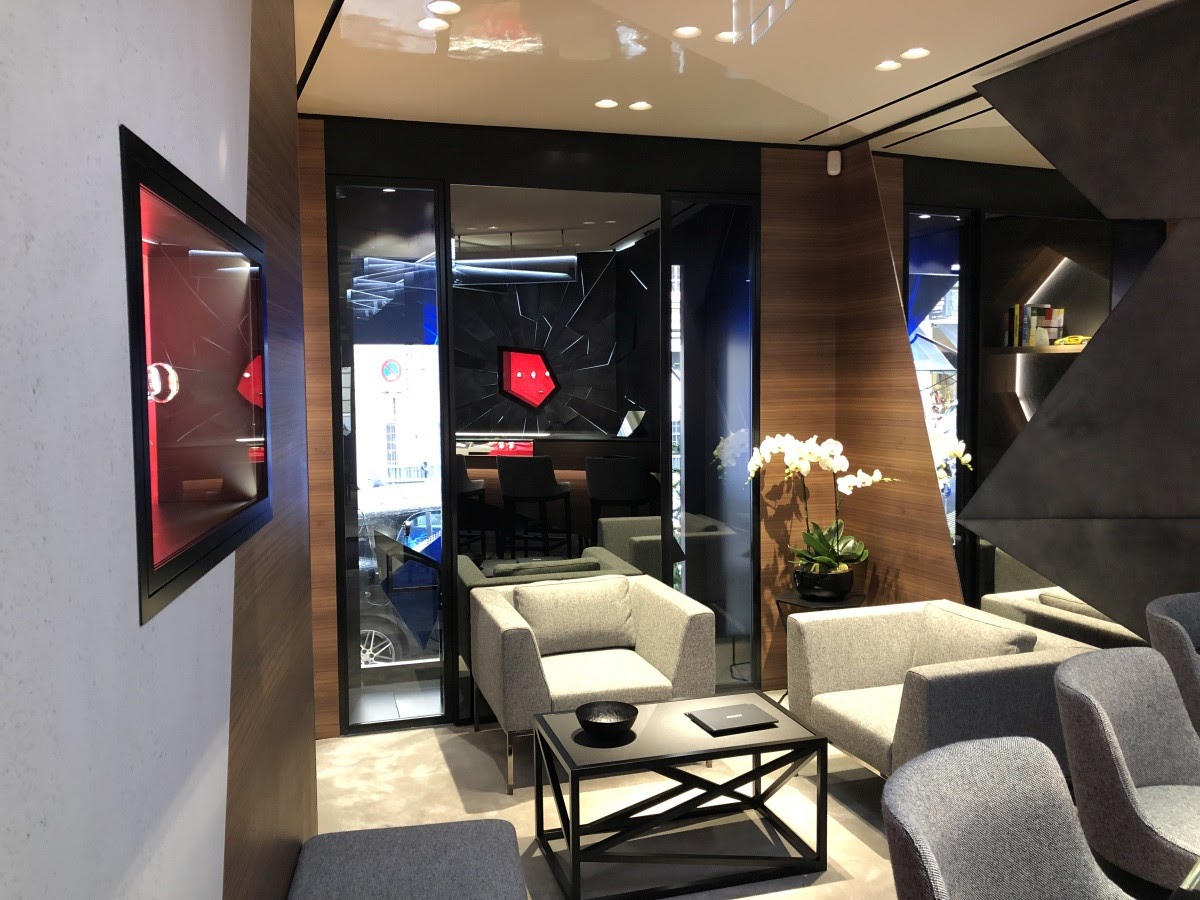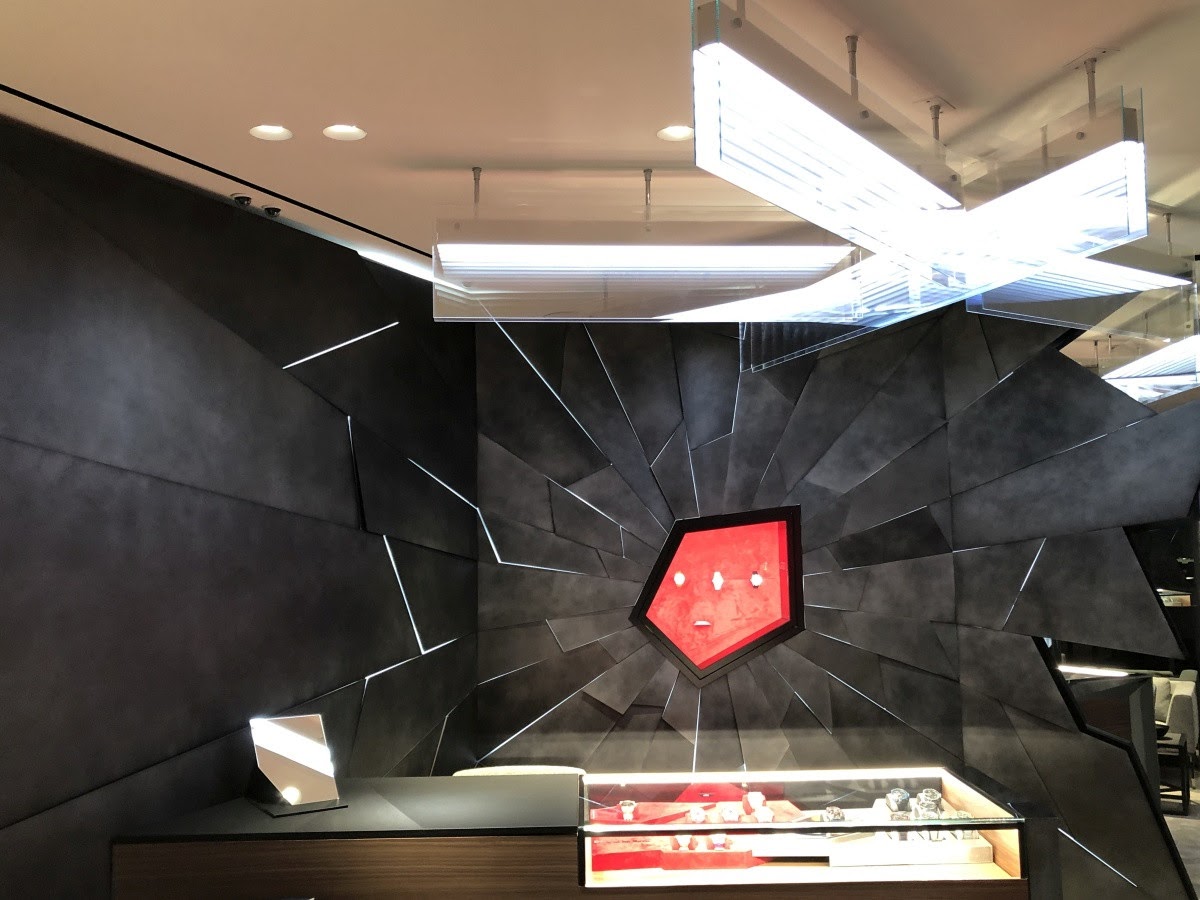 The decorative elements use dynamic codes in line with the brand's commitment with Lamborghini and Pirelli: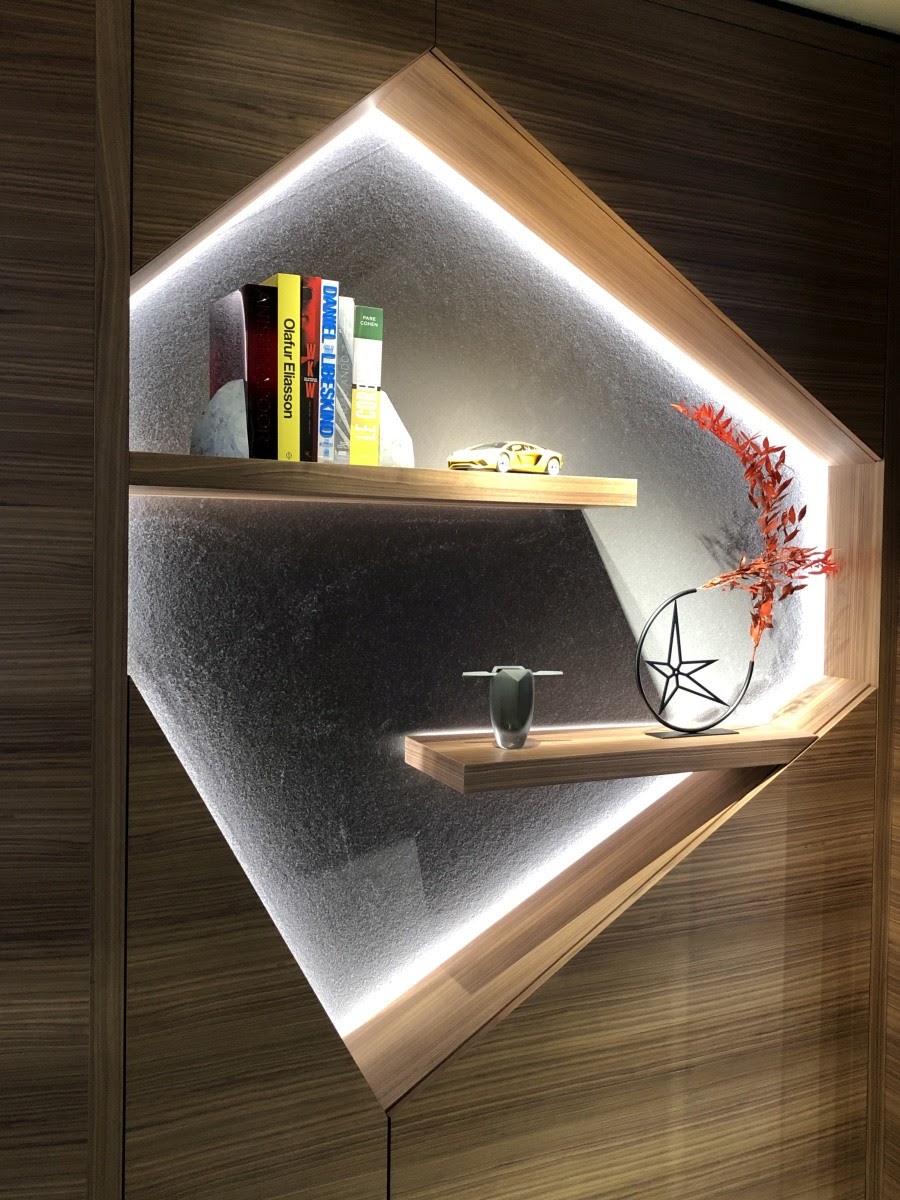 I obviously took the opportunity to put some watches on the wrist. It is interesting to note that, contrary to what we may think, most of Roger Dubuis' impacting watches do not necessarily feature a tourbillon like the Excalibur Quartet or the Excalibur Huracan: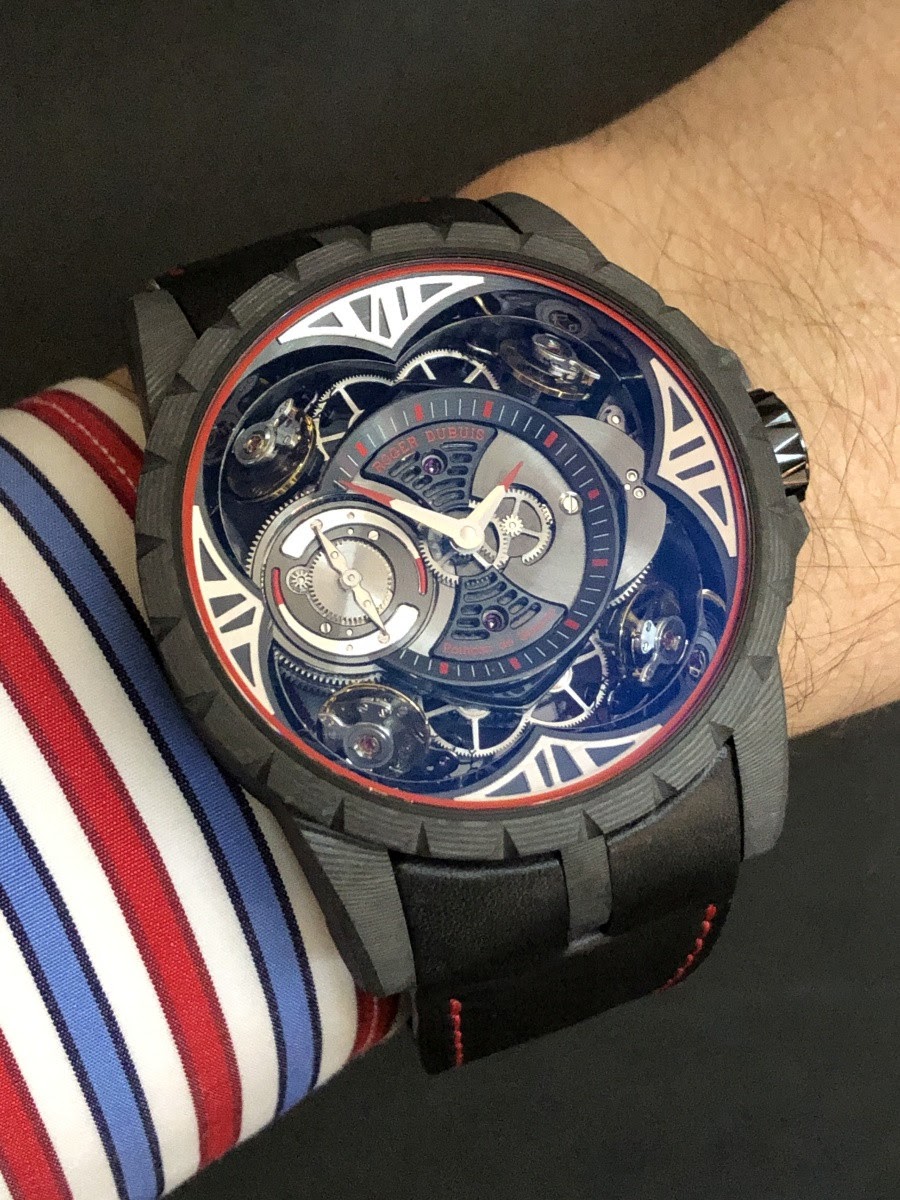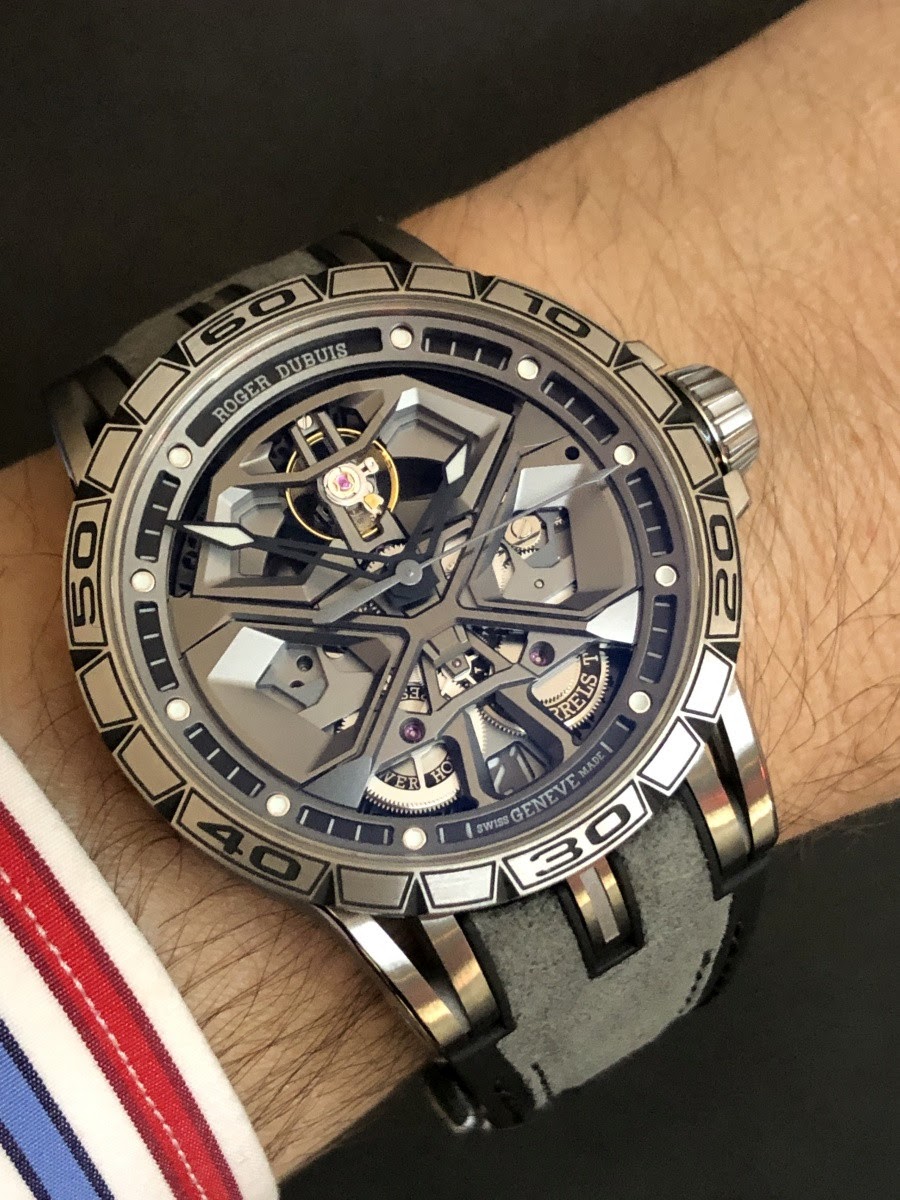 Thanks to Roger Dubuis boutique team for its welcome.
Fr.Xavier

<!tag blob=mz.index.terms default="">