Ulysse Nardin Sonata: 19th Birthday!
amanico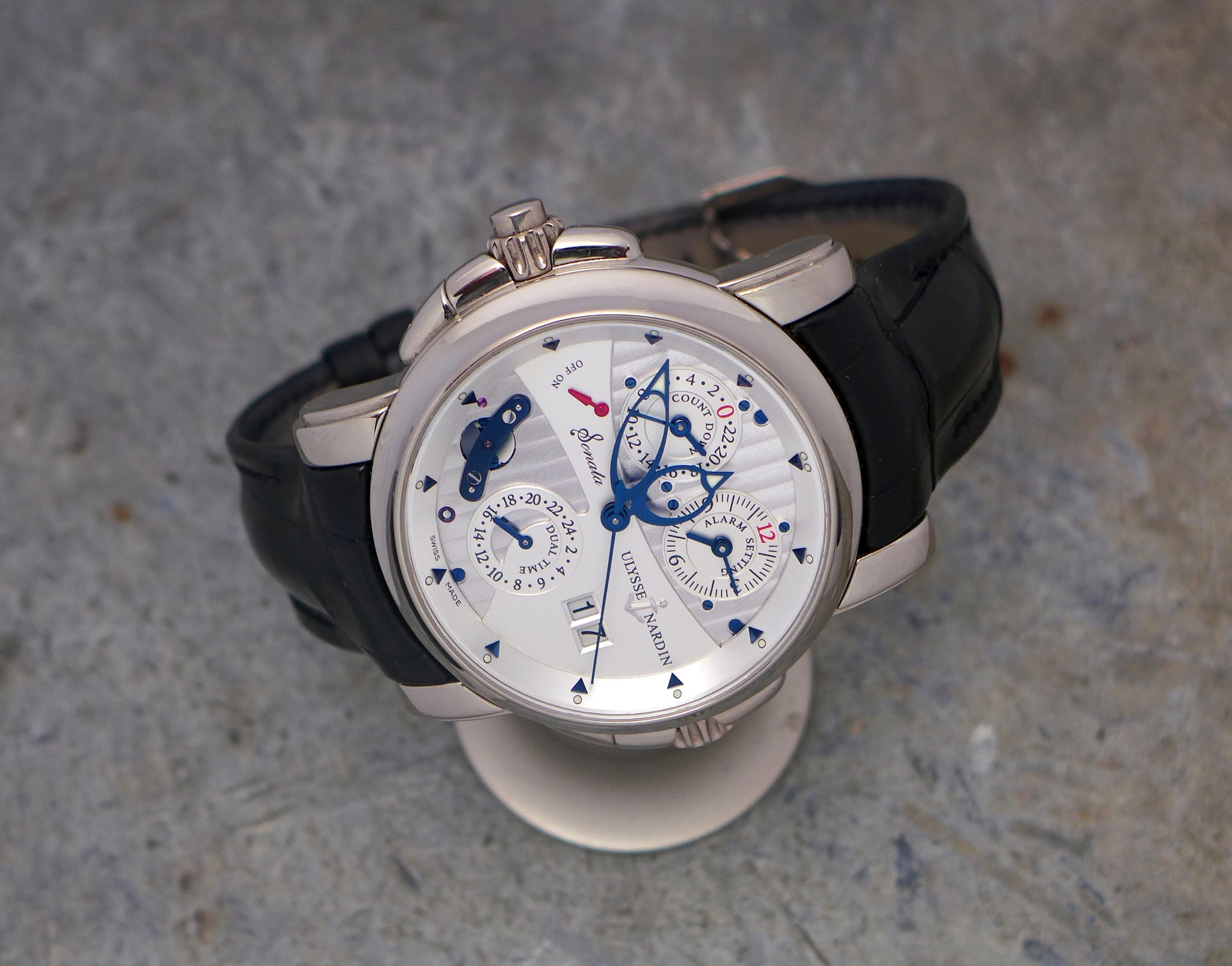 There are few watches which provide such a strong feeling. At that point I remember the moment and the conditions of the purchase very well. I also remember how long I waited to get it. An instant dream since the day Ulysse Nardin unveiled it.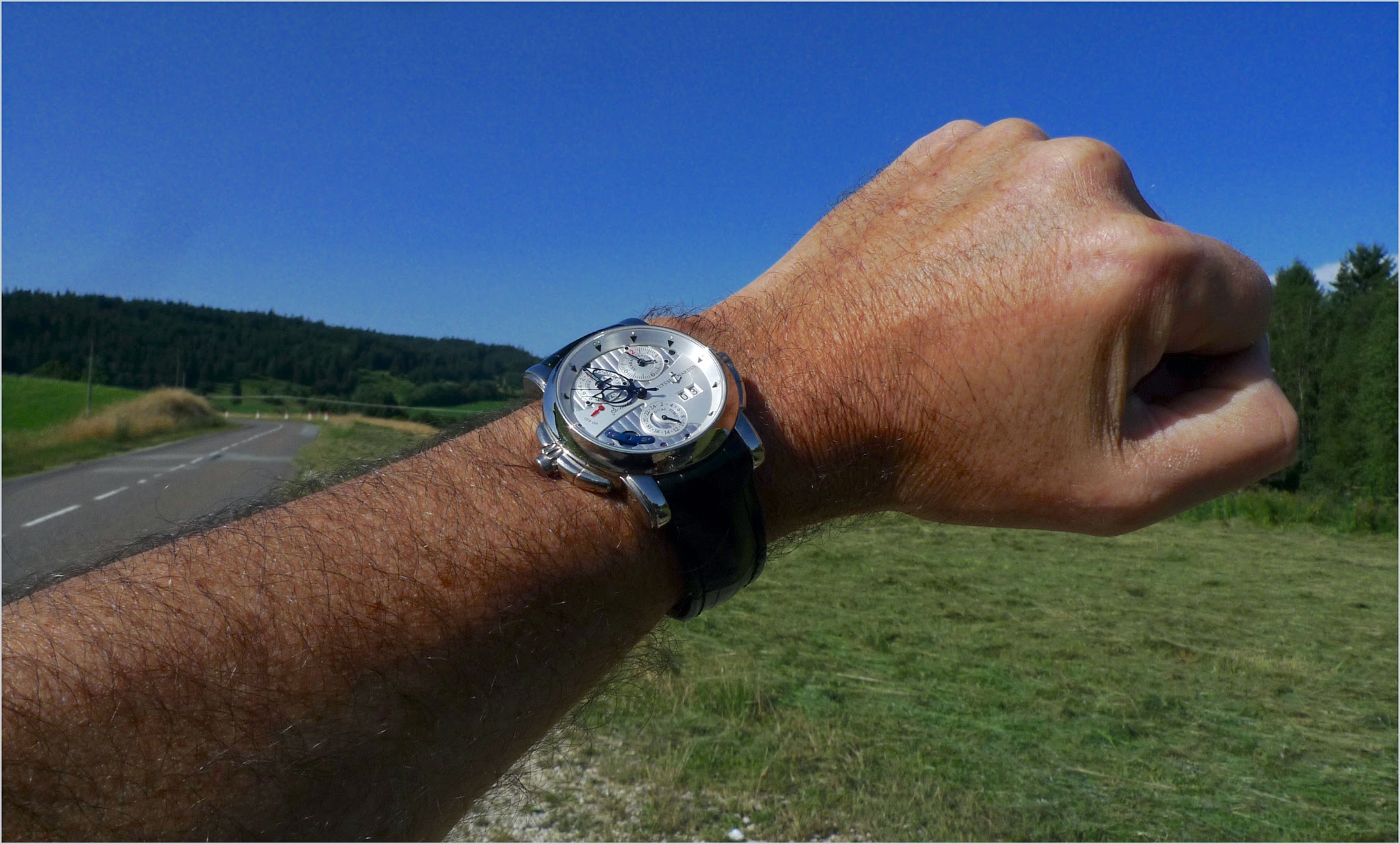 I received the call from my Ulysse Nardin AD and great friend on the 23rd of July 2004 in the morning... Two hours later, I was at his shop.
I also learned something with this kind of innovative watch... you should not jump on the first one, but take your time, because you might face some issues. I had a few, since then totally solved.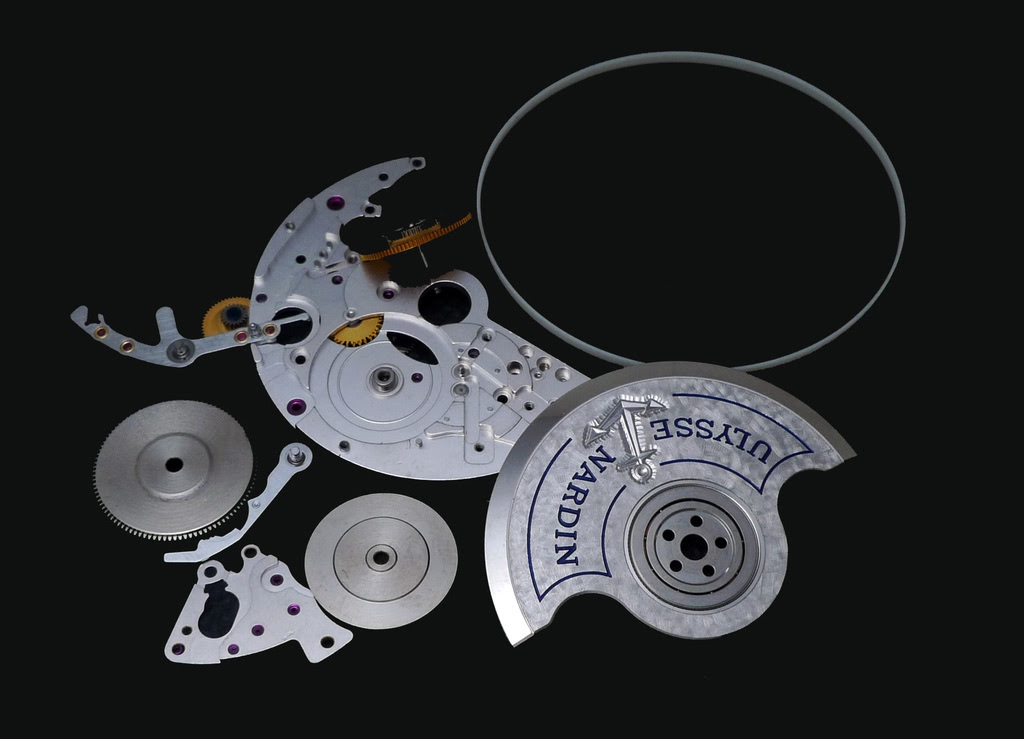 I just couldn't wait, I had to get one, and it was not that easy to secure one. These issues are also a part of the story I wrote with this watch.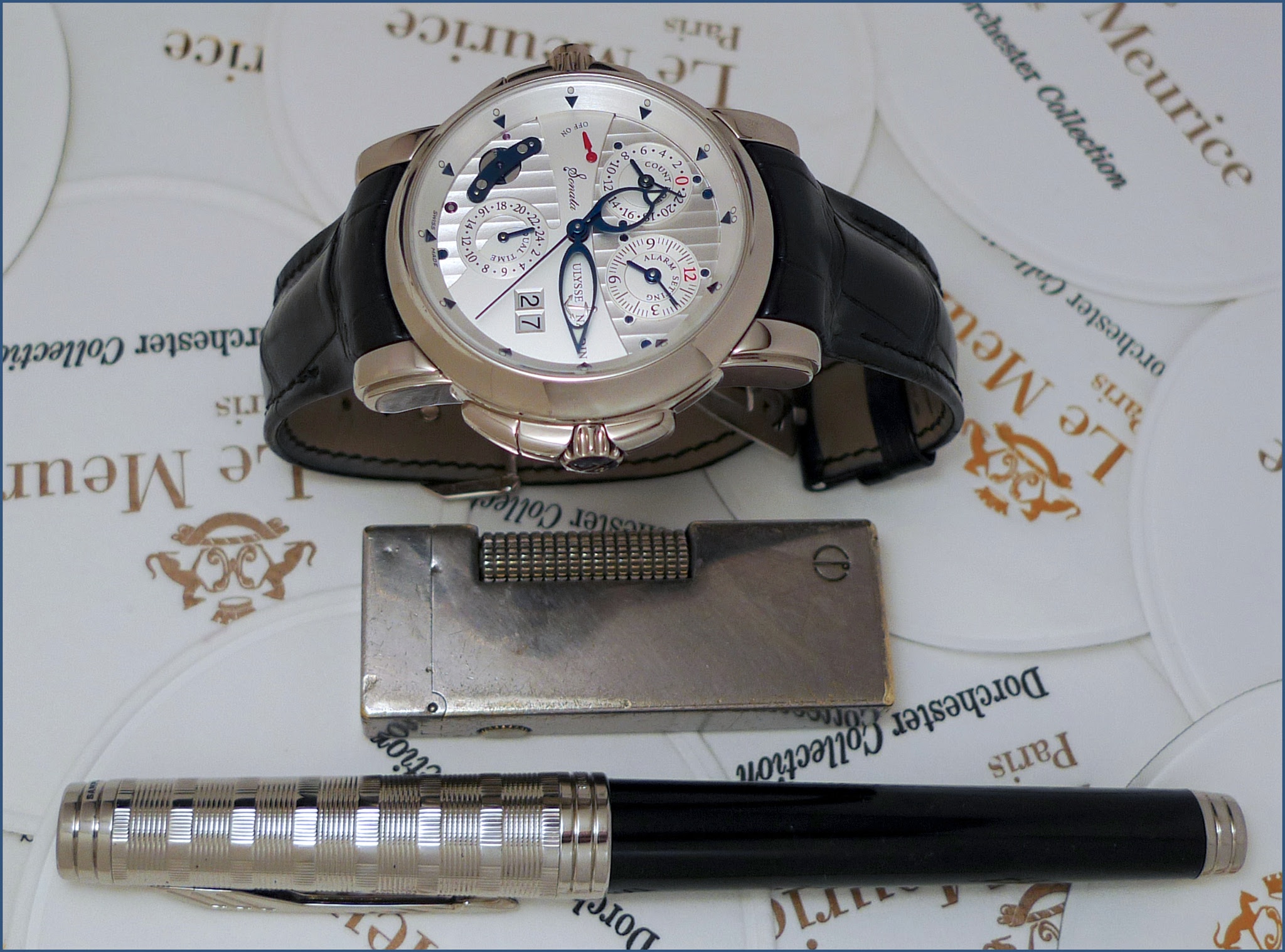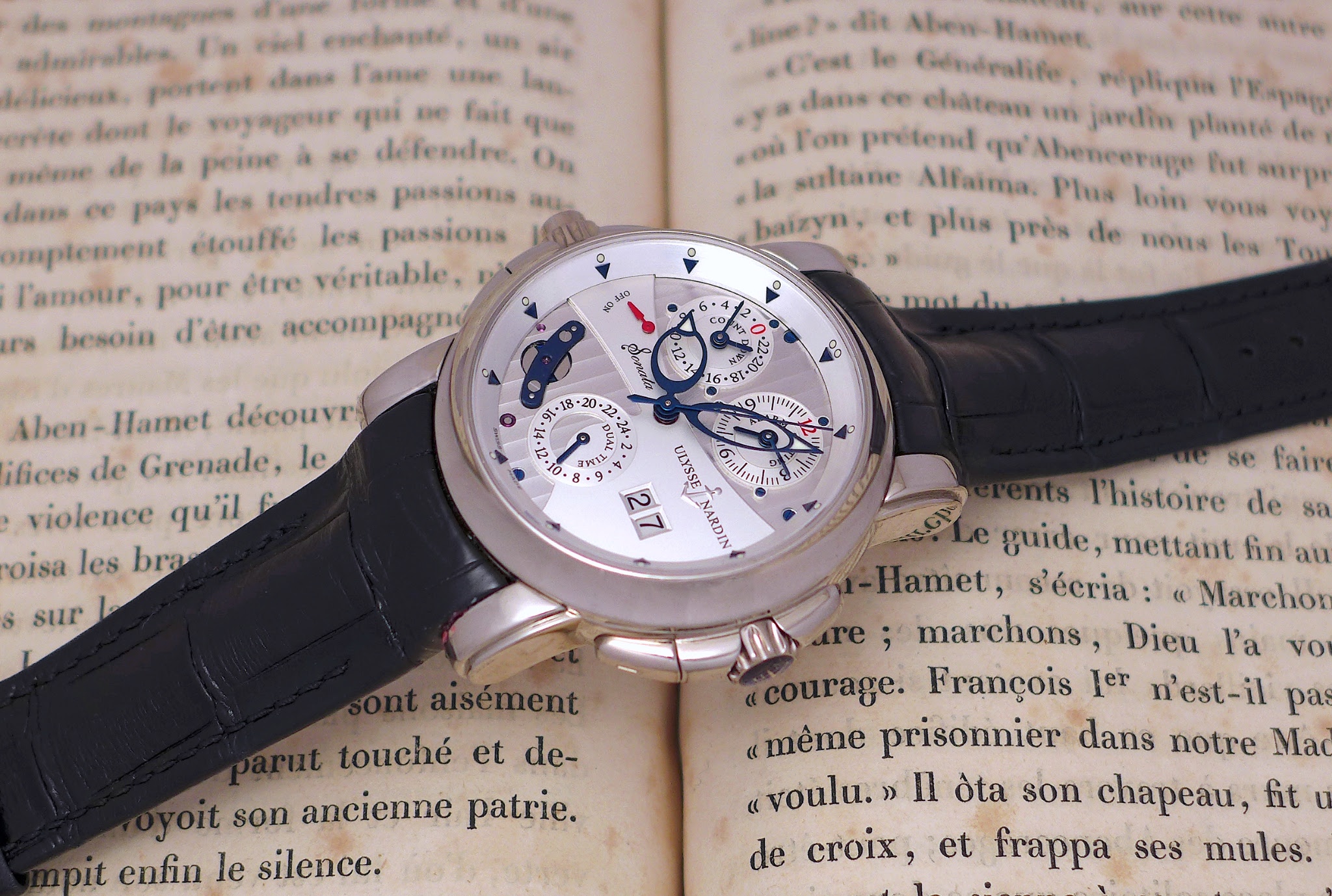 What I didn't tell you is that this Sonata is one of my " fetish watches ". 8 days after buying it, I wanted to try it during a tough case to plead, in a court located in the east of France and to give it a " baptism of fire ". And it proved to be a very good one, at that game!
The Lawyer's shot: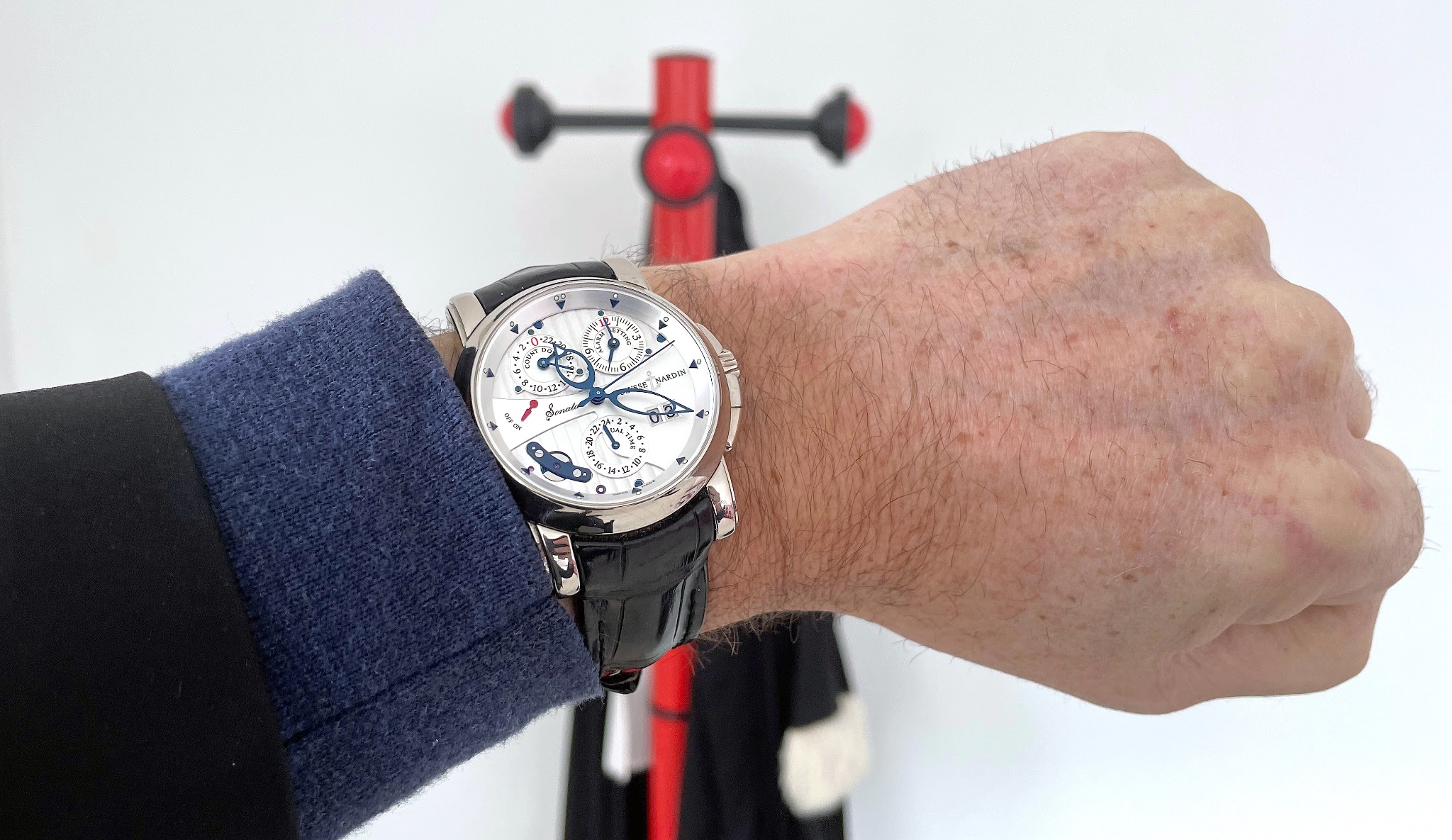 So it is not only a good companion, a great travel watch ( with its dual time you can set forward and backward ) a very original and quite unique alarm ( Patek came with the same idea a few years ago and Harry Winston some years after the Sonata ) as it chimes like a minute repeater on one gong and you can set it on 24 hours, and, cherry on the cake, a " lucky watch ".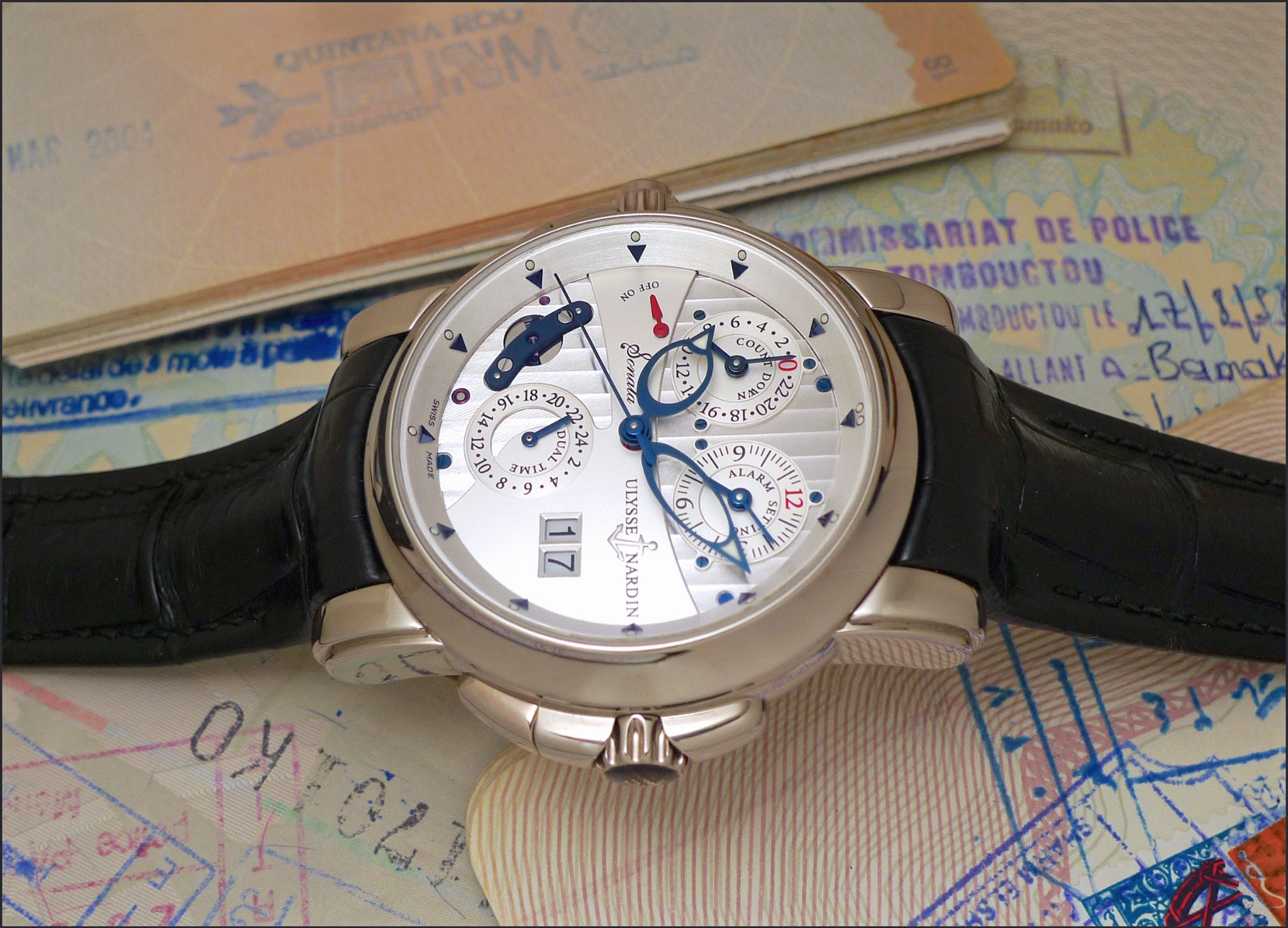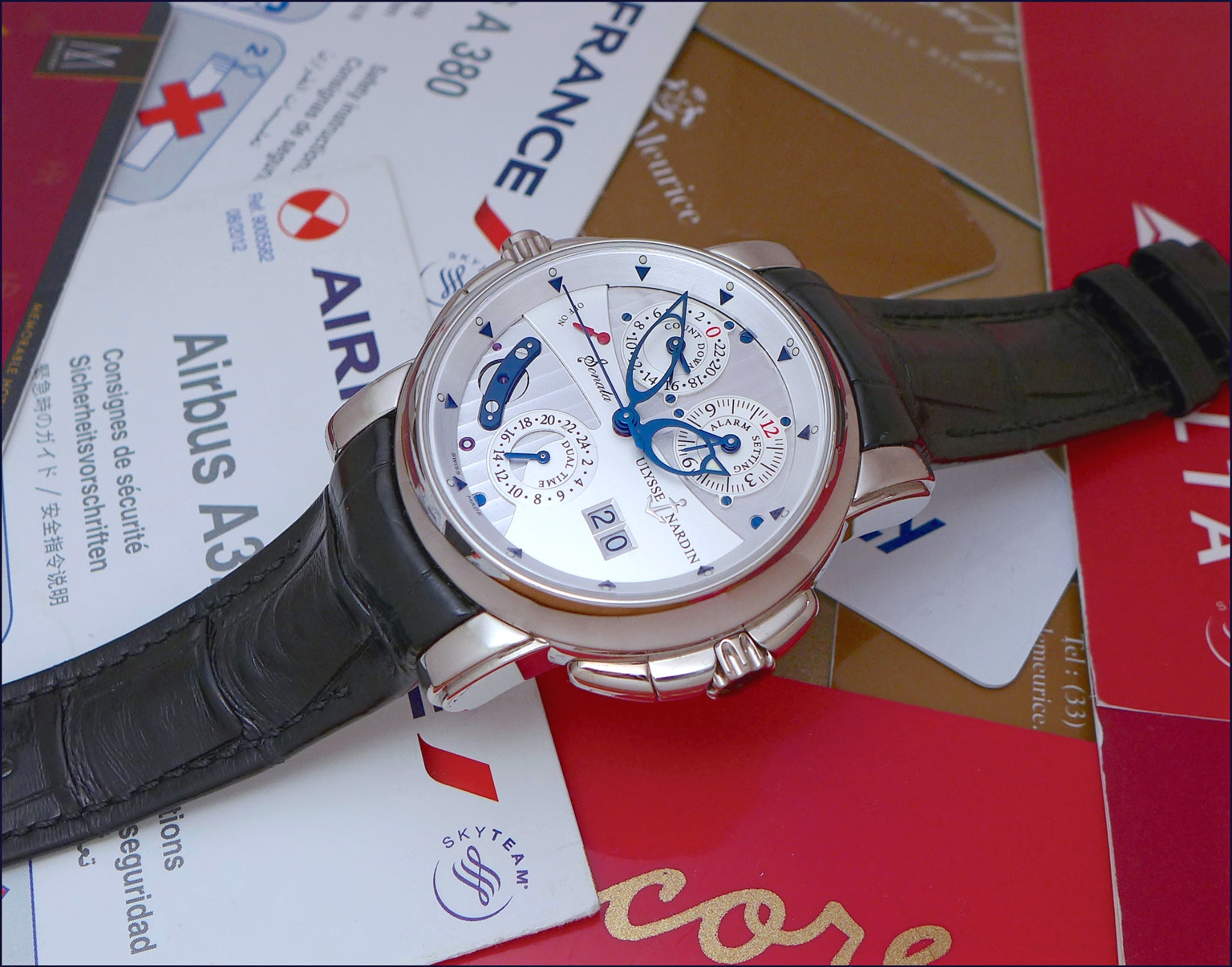 I now understand why it was one of Rolf Schnyder's favorite watches!
Credit: Ulysse Nardin for the photo, Rolf for the wrist: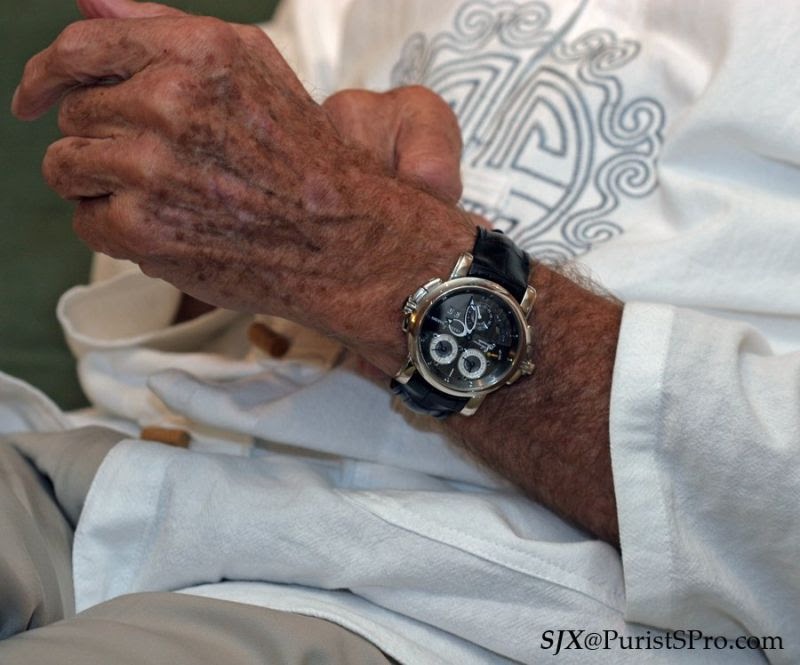 Along with the Freak, the Astronomical Set and the Perpetual Calendar, one of the watches which will always have a place apart in a collection, and in my heart.
Definitely a true Ulysse Nardin!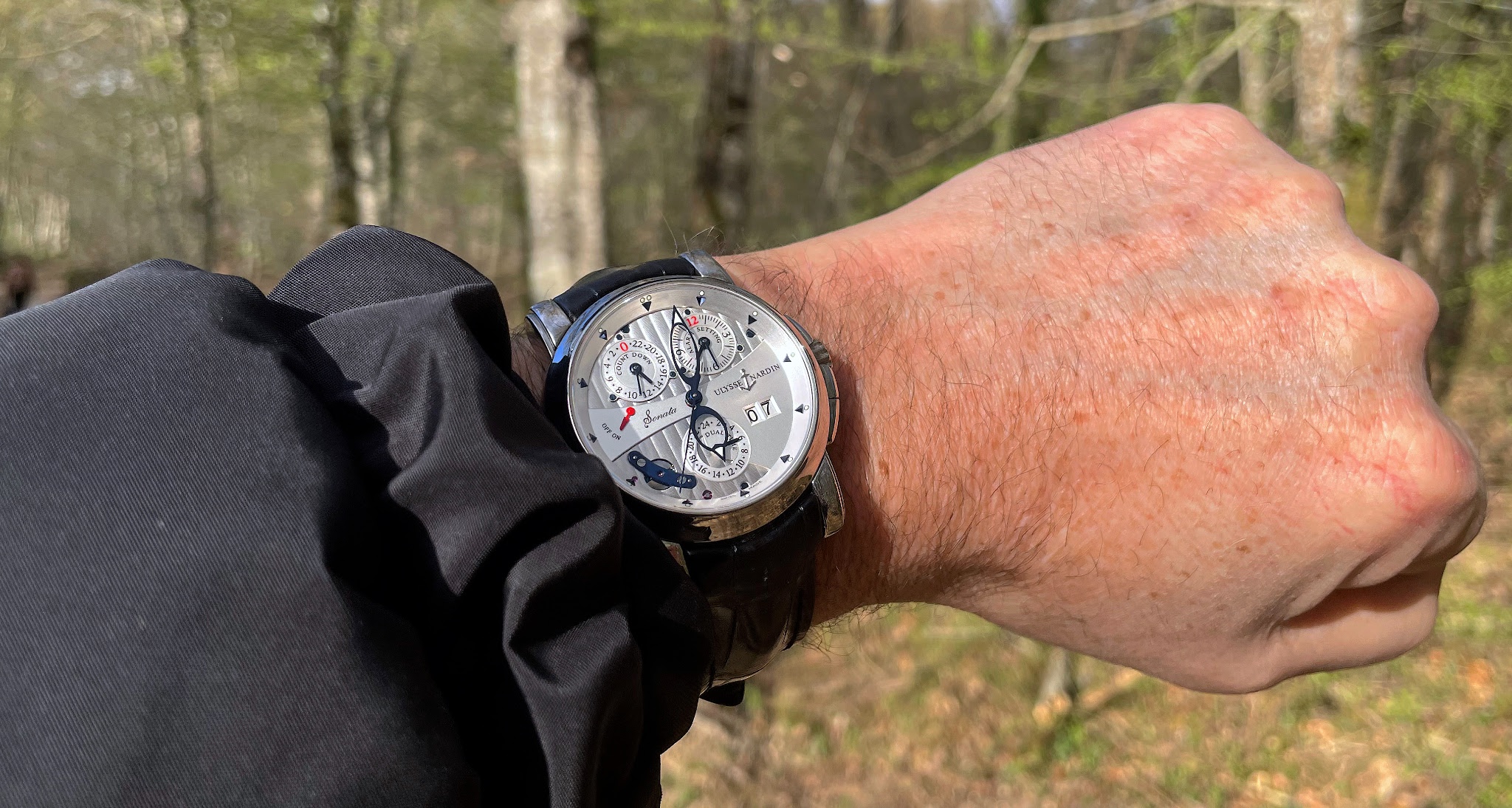 Best,
Nicolas
<!tag blob=mz.index.terms default="">