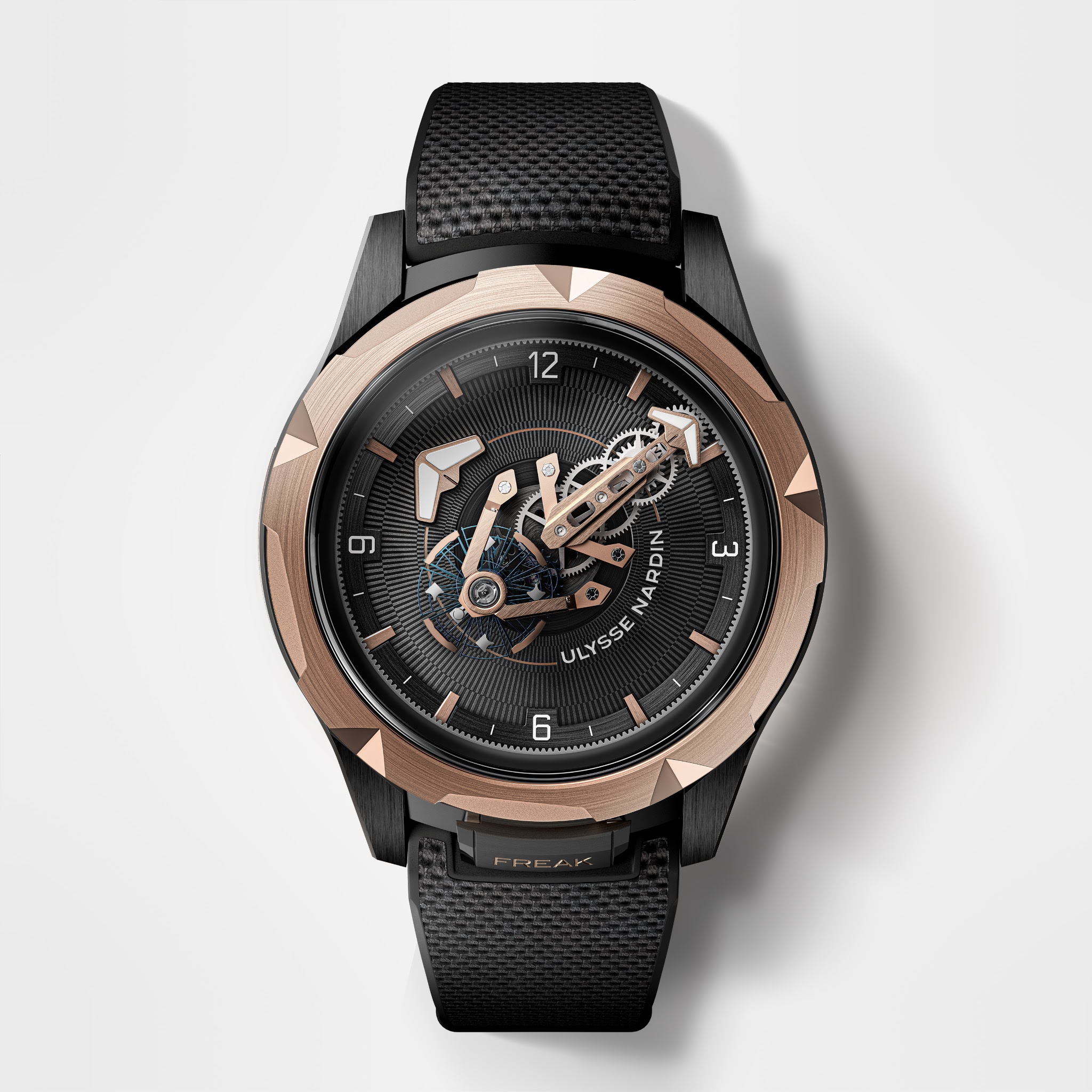 22 years after the worldwide horological shock represented by the unveiling of THE Freak, Ulysse Nardin just gave birth to another " Freakie Baby", the Freak One.
The Freak One is not really a new Freak. The case and the bezel are those of the Freak S, presented ( and reviewed ) last year. It is the 44 mm DLC coated titanium case, with a rose gold bezel.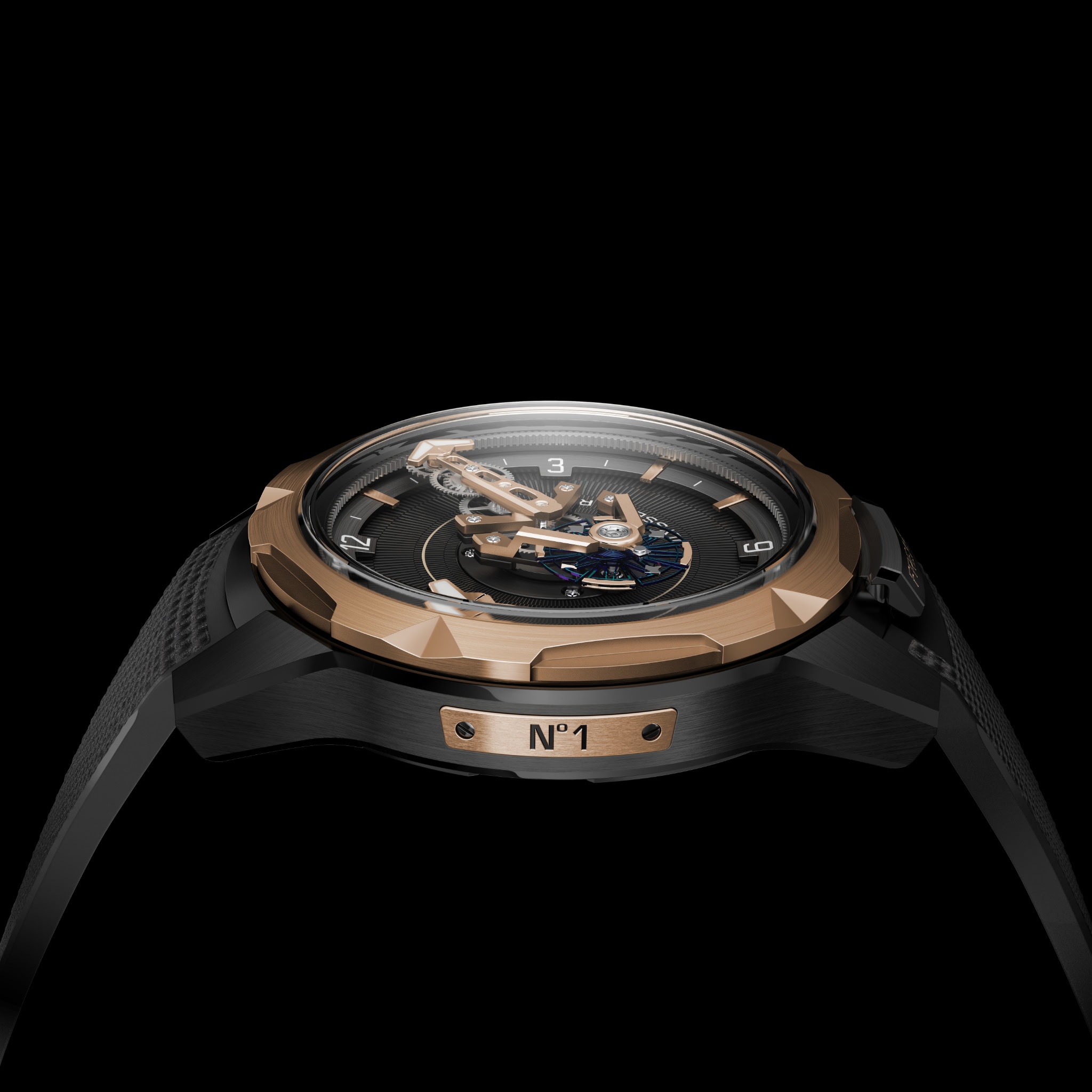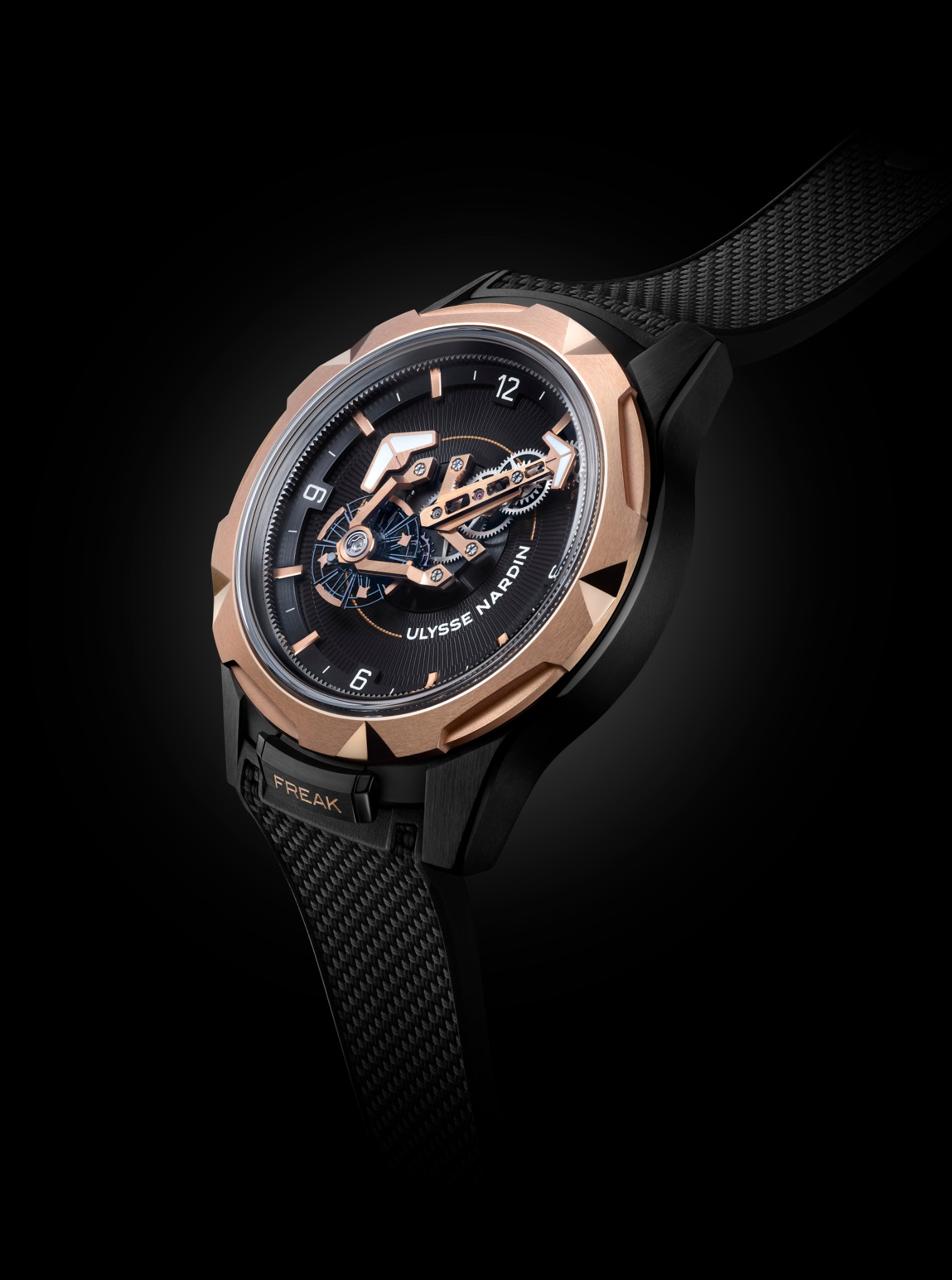 The Freak One has an automatic movement, such as the Freak S. The Cal UN 240 has a power reserve of 72 hours, silicon oscillator and balance spring and the famous DiaMonSil escapement.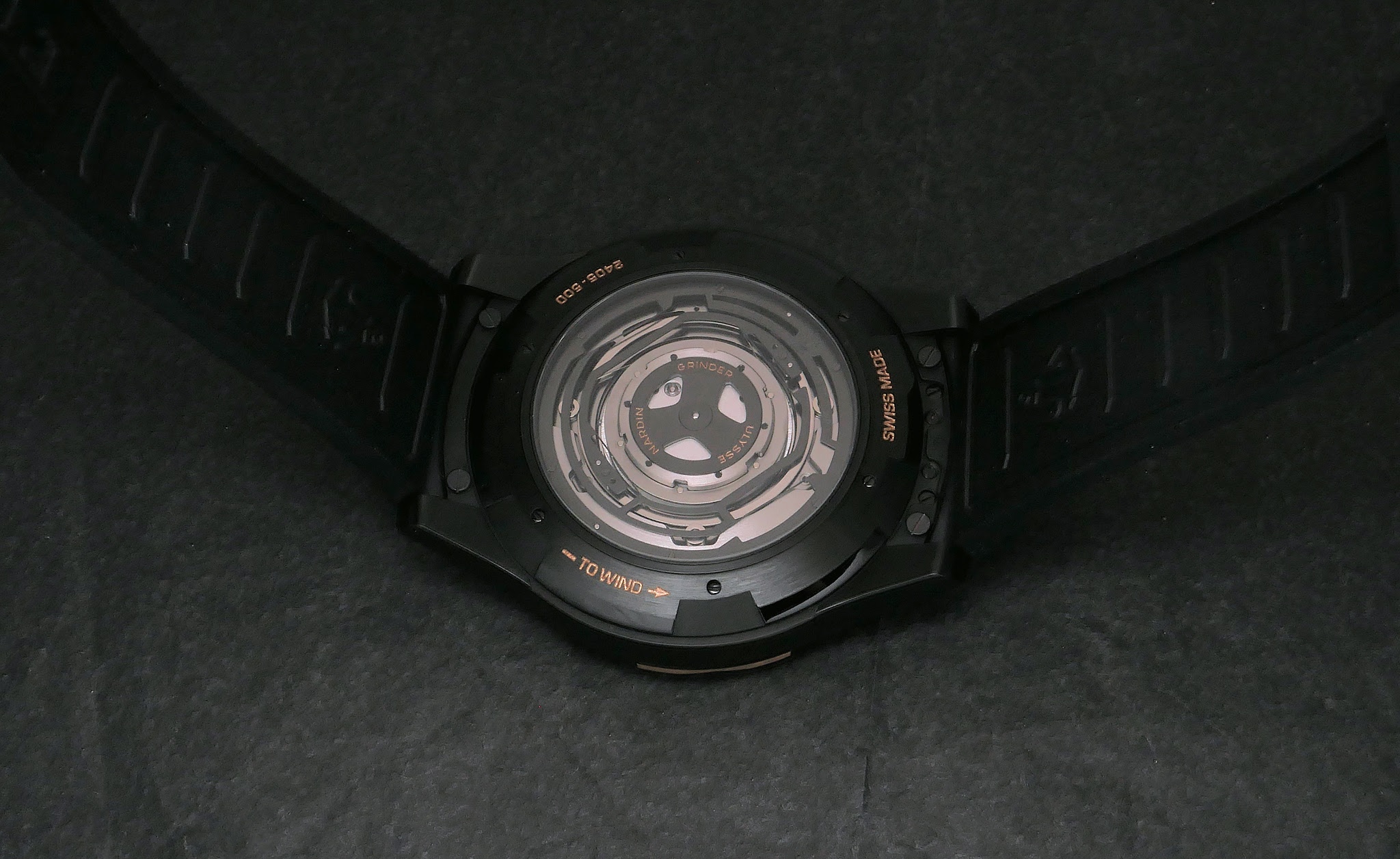 The dial and minutes / hours " hands " change for a wiser concept, here, but also for a more " affordable " price.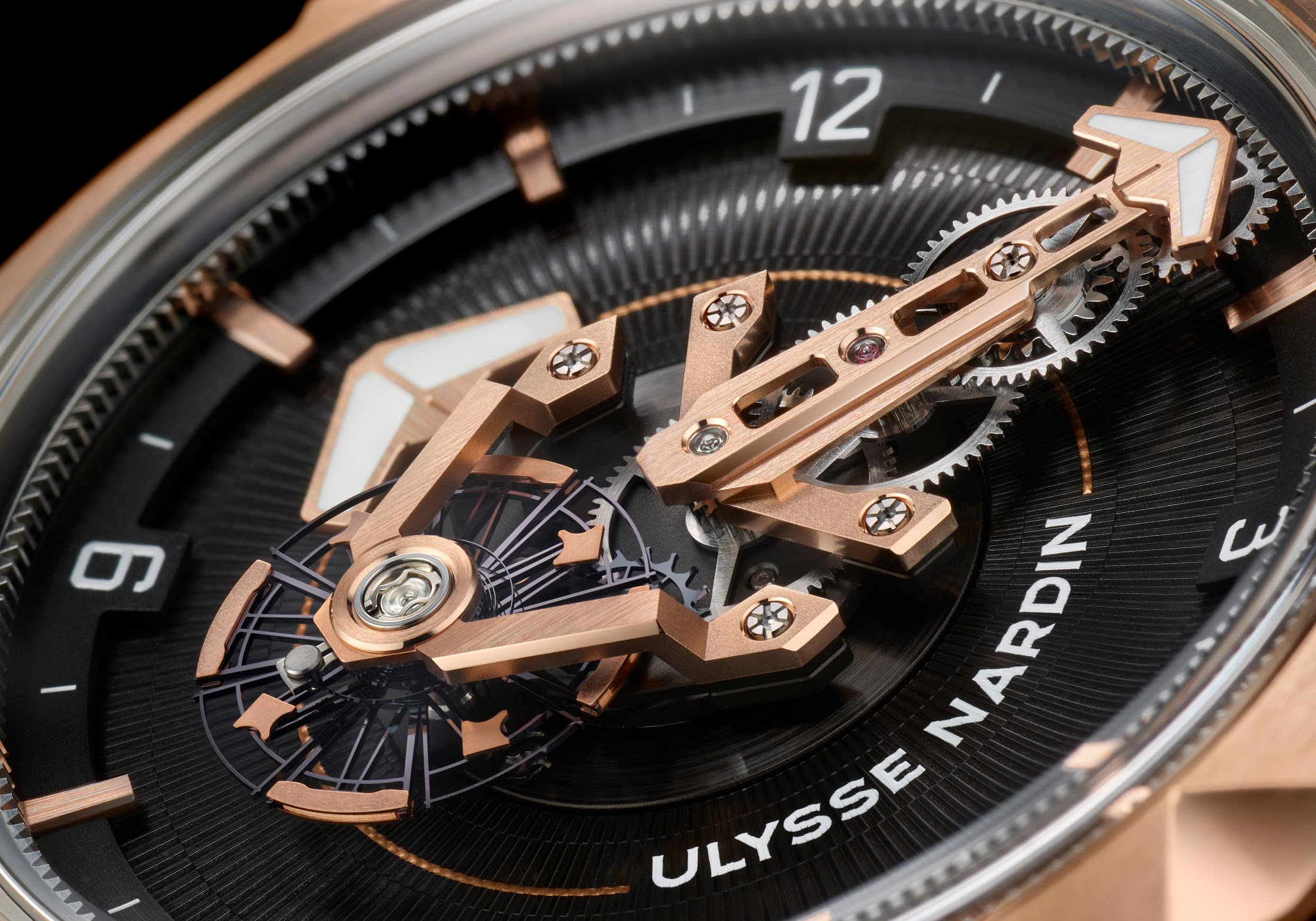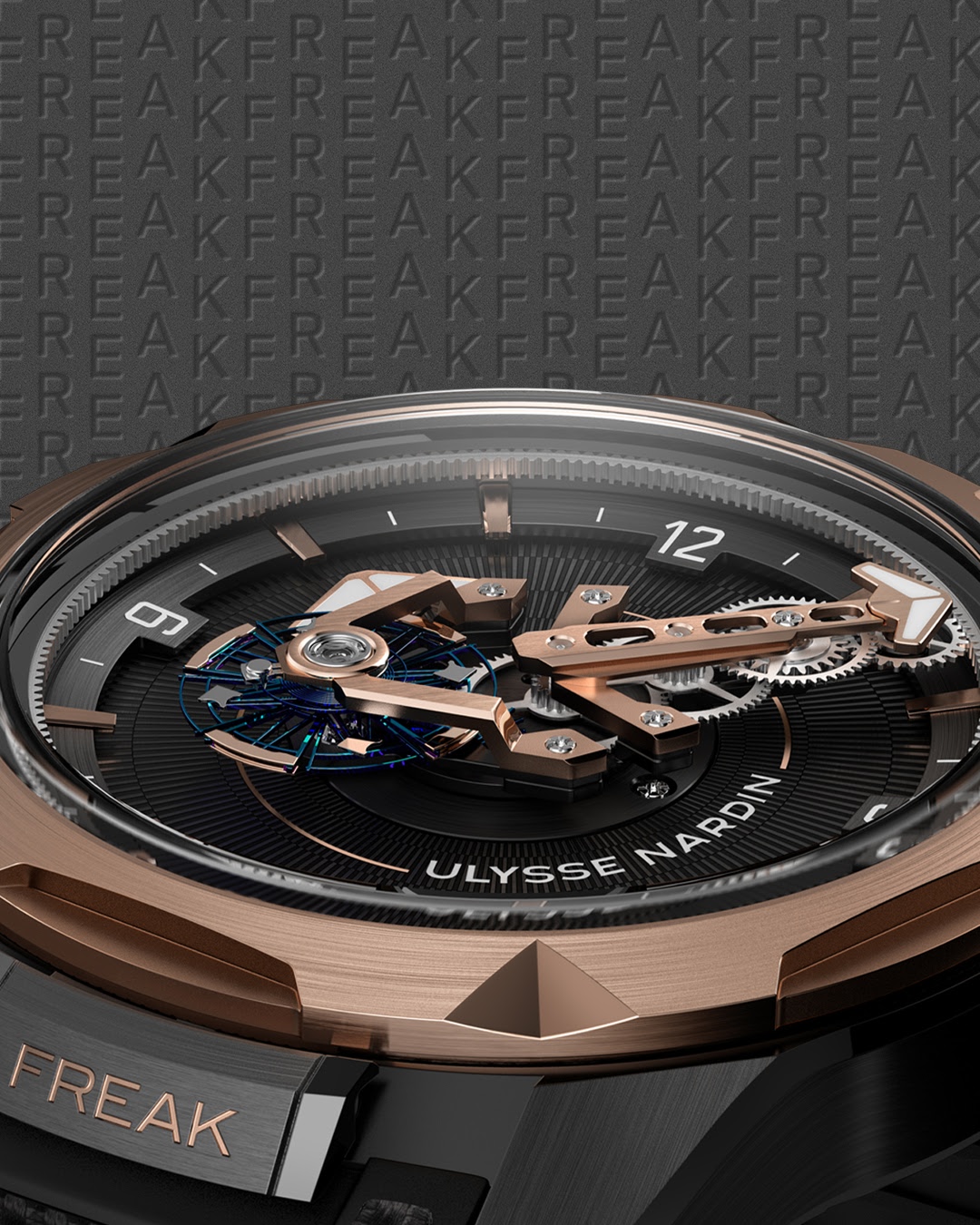 So can we say that it is a true Freak?
I will kill the suspense and answer YES. But let me tell you why I asked this question.
During the Press Presentation, Jean Christophe Sabatier, who is Ulysse Nardin Chief Product Officer, explained to us what is a Freak.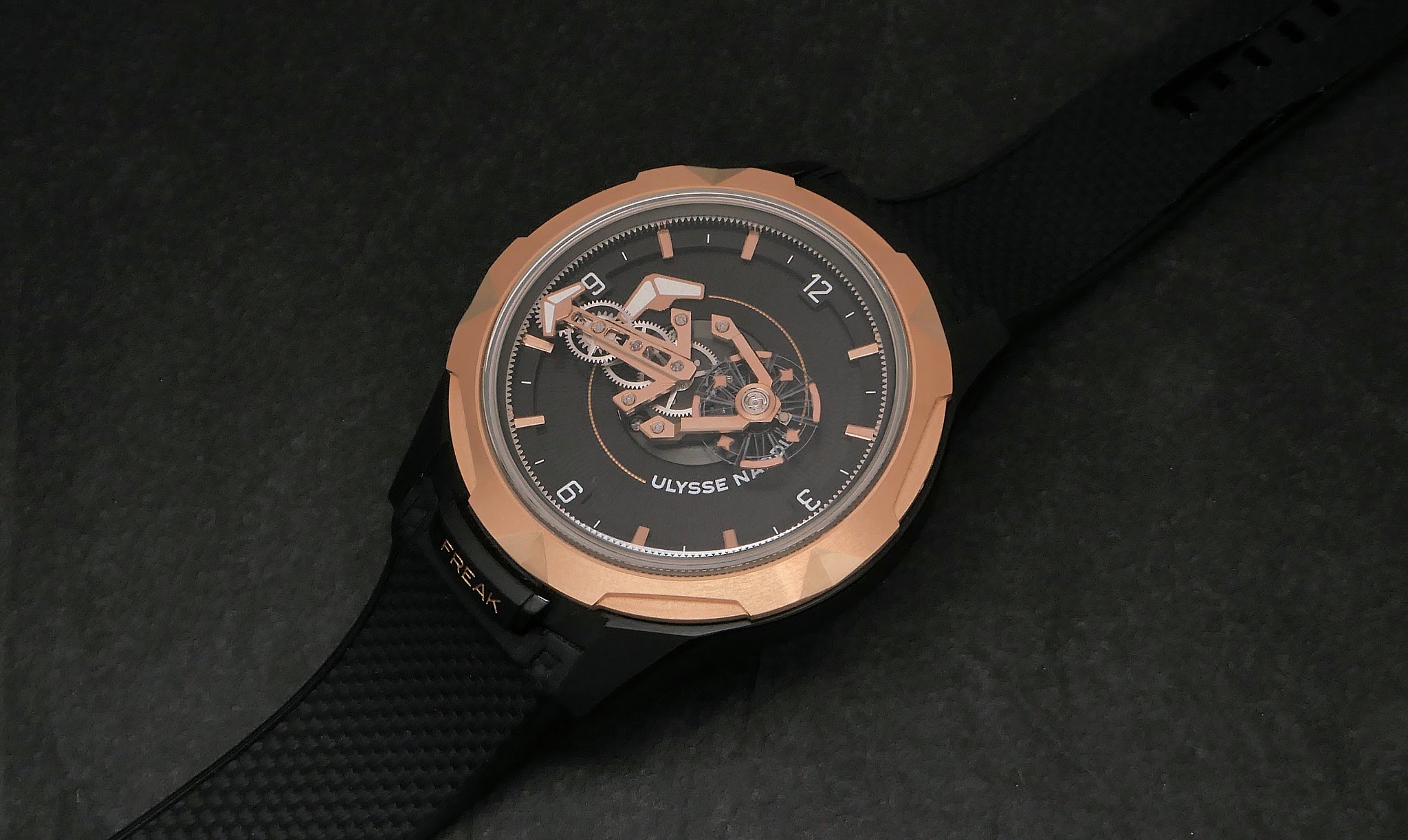 To quote him, the three main characteristics of a Freak are " No Dial, No Hands, No Crown ". As a first hour Freak Lover I am ( since the first time I saw it in... 2001 ), I concur 1000 times!
The Freak One gathers all these characteristics and adds its own personality, with this front design, and its baguette movement: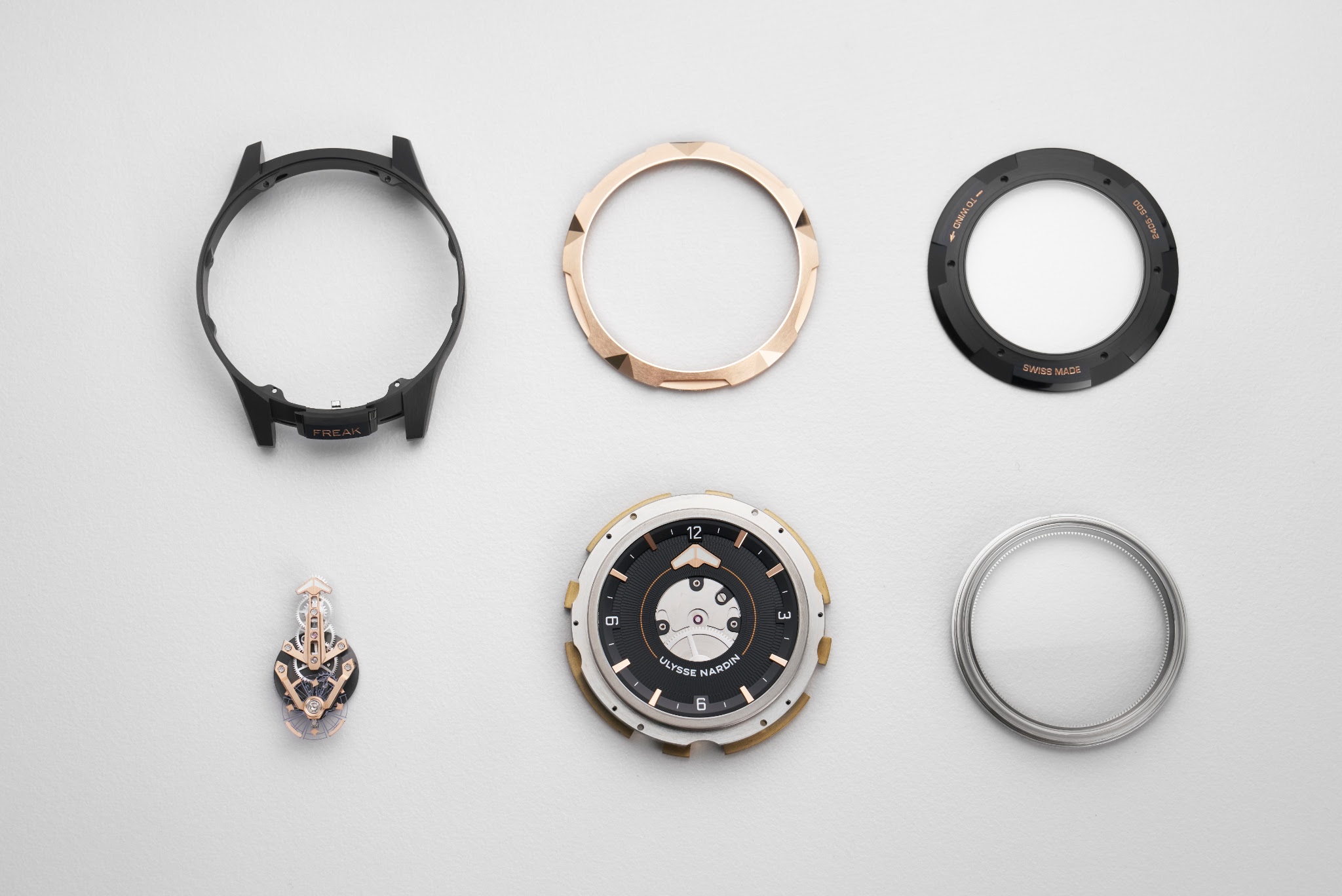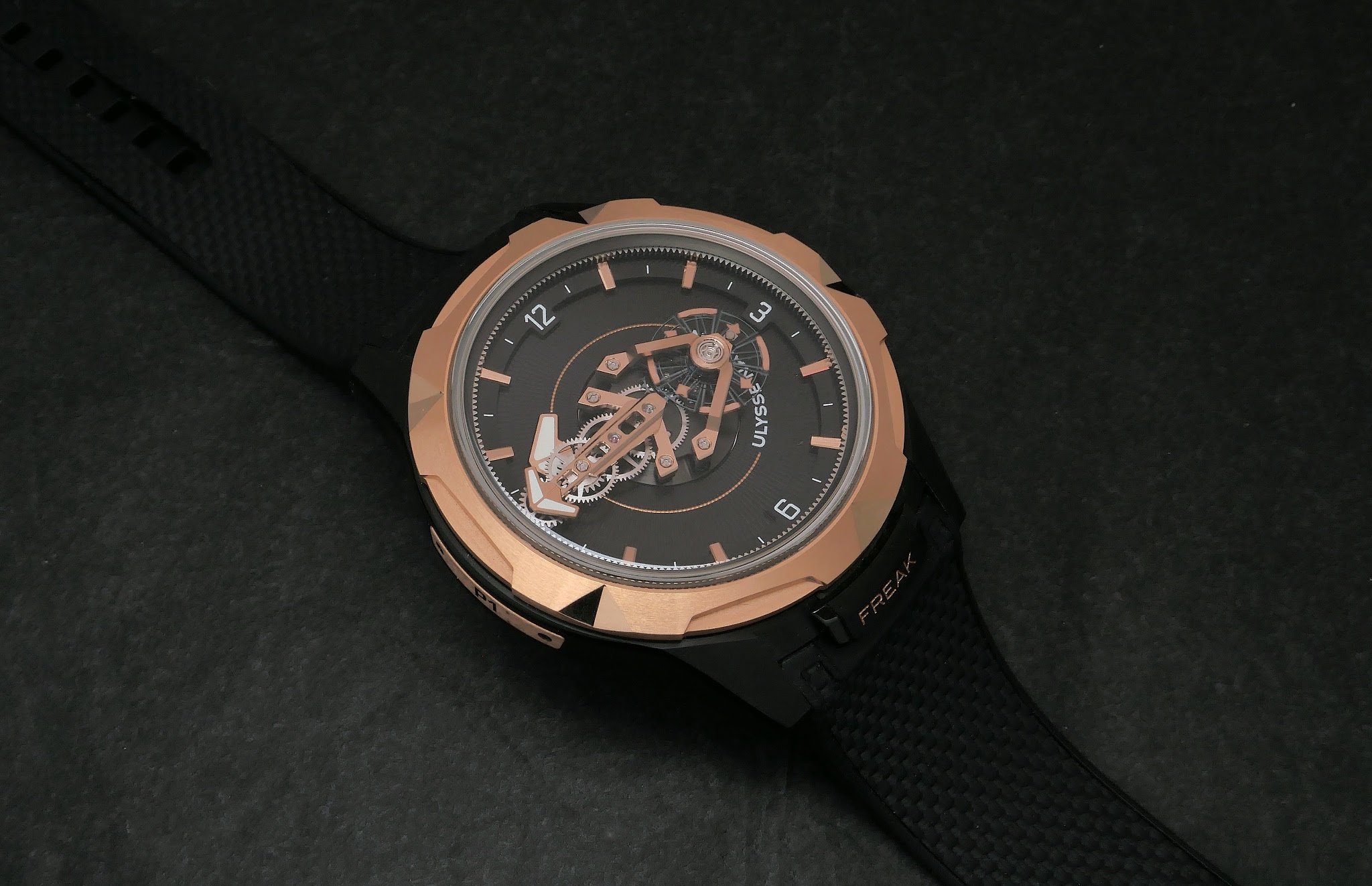 The automatic movement doesn't disqualify the " One " as a true Freak, even if I must confess that I prefer long power reserve manual winding movements housed in the first Freaks.
One thing I disliked is the rubber strap. I tested it, it is supple and comfortable, but well, not much my taste.
Long life to the Freak! I hope that they will top the collection with a new Innovision, though. A kind of Super Freak. I just can't wait to see that.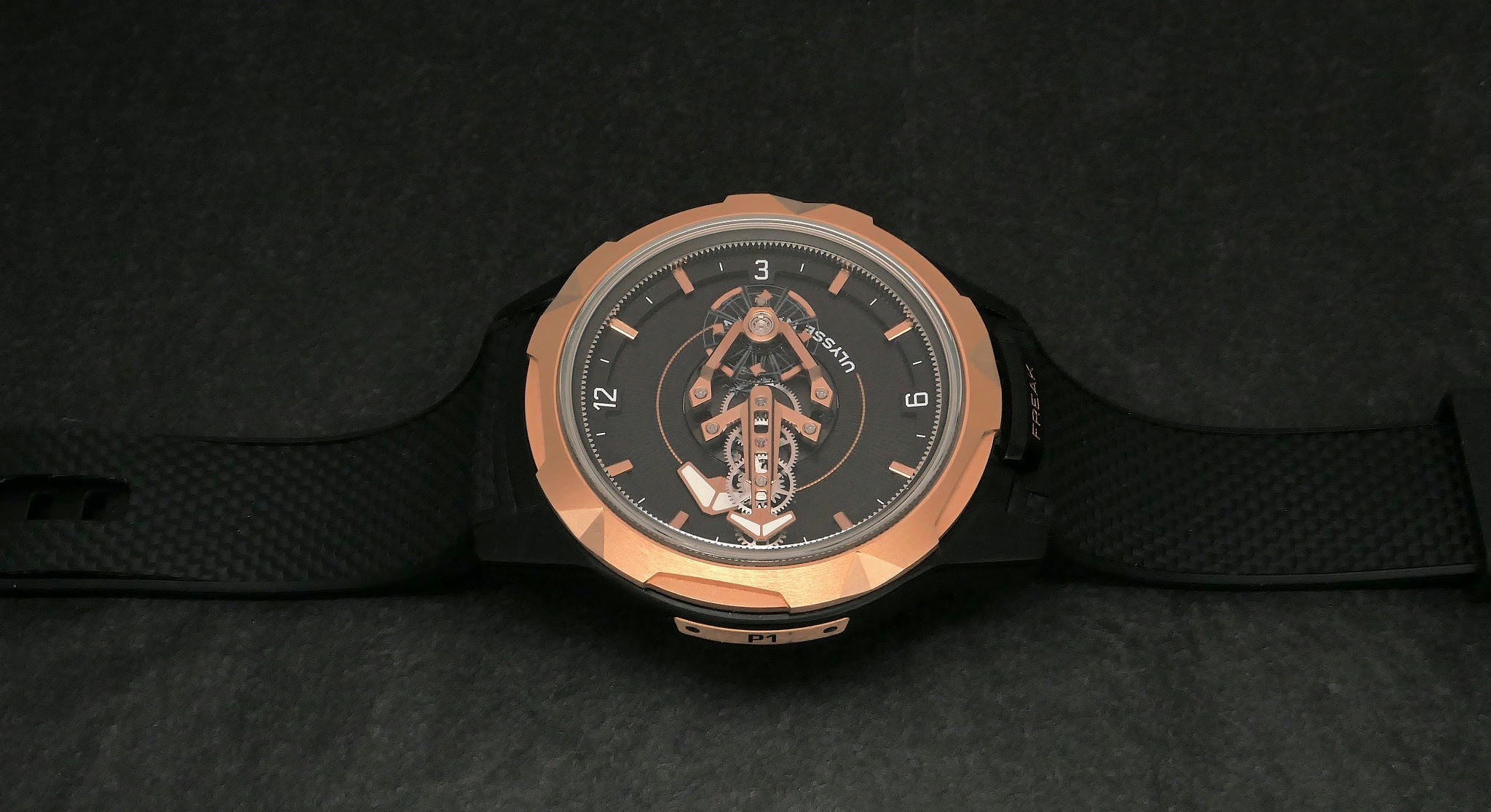 Looking forward to reading your comments and thoughts,
Best.
Nicolas