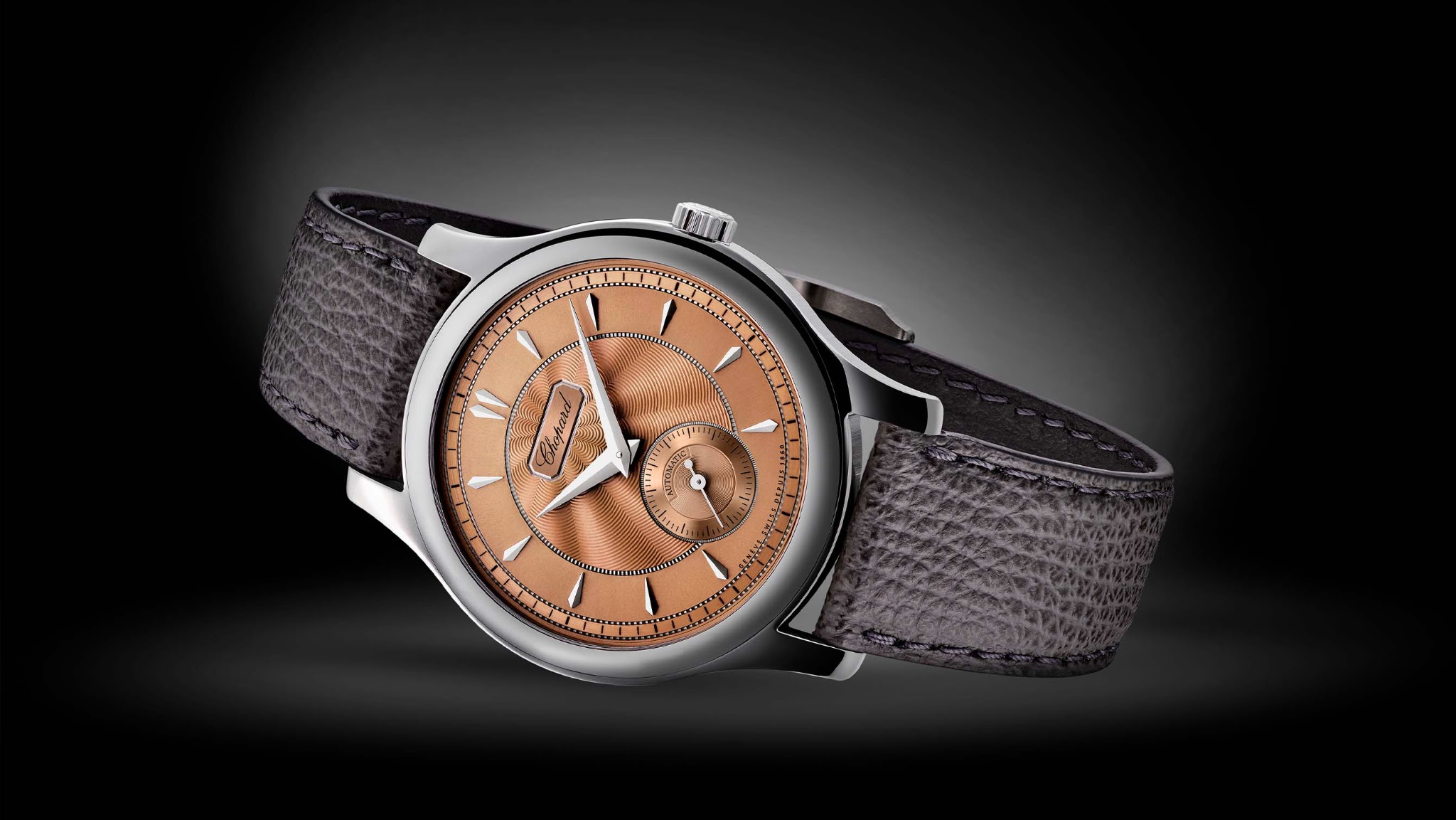 I always had a problem with the LUC 1860... The date on the dial. I liked a lot of things on this reference, but the date always turned me off. It is small, it makes a hole in the dial, it kills the dial.
You can imagine my surprise when I saw this watch in the Chopard window display! Finally!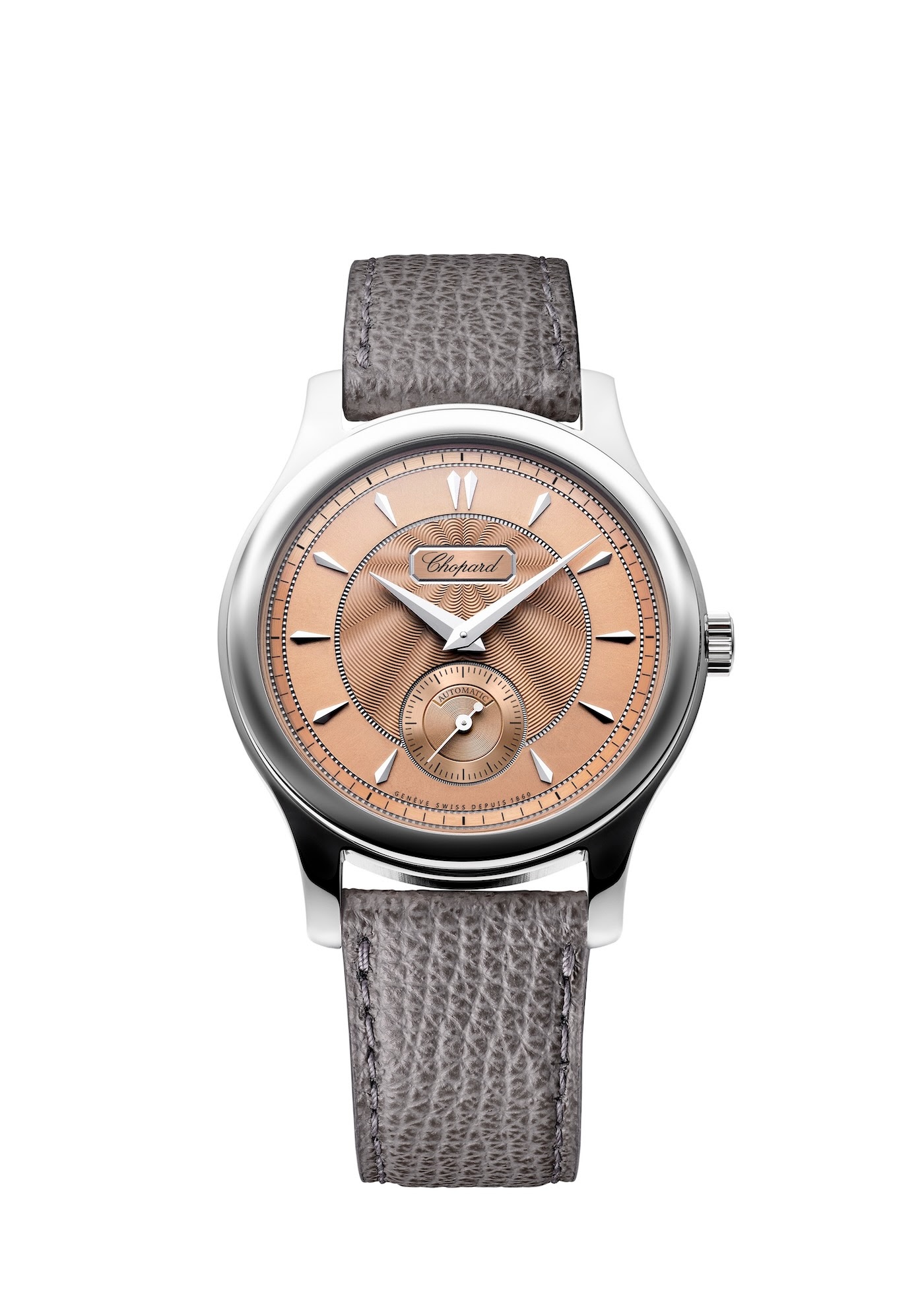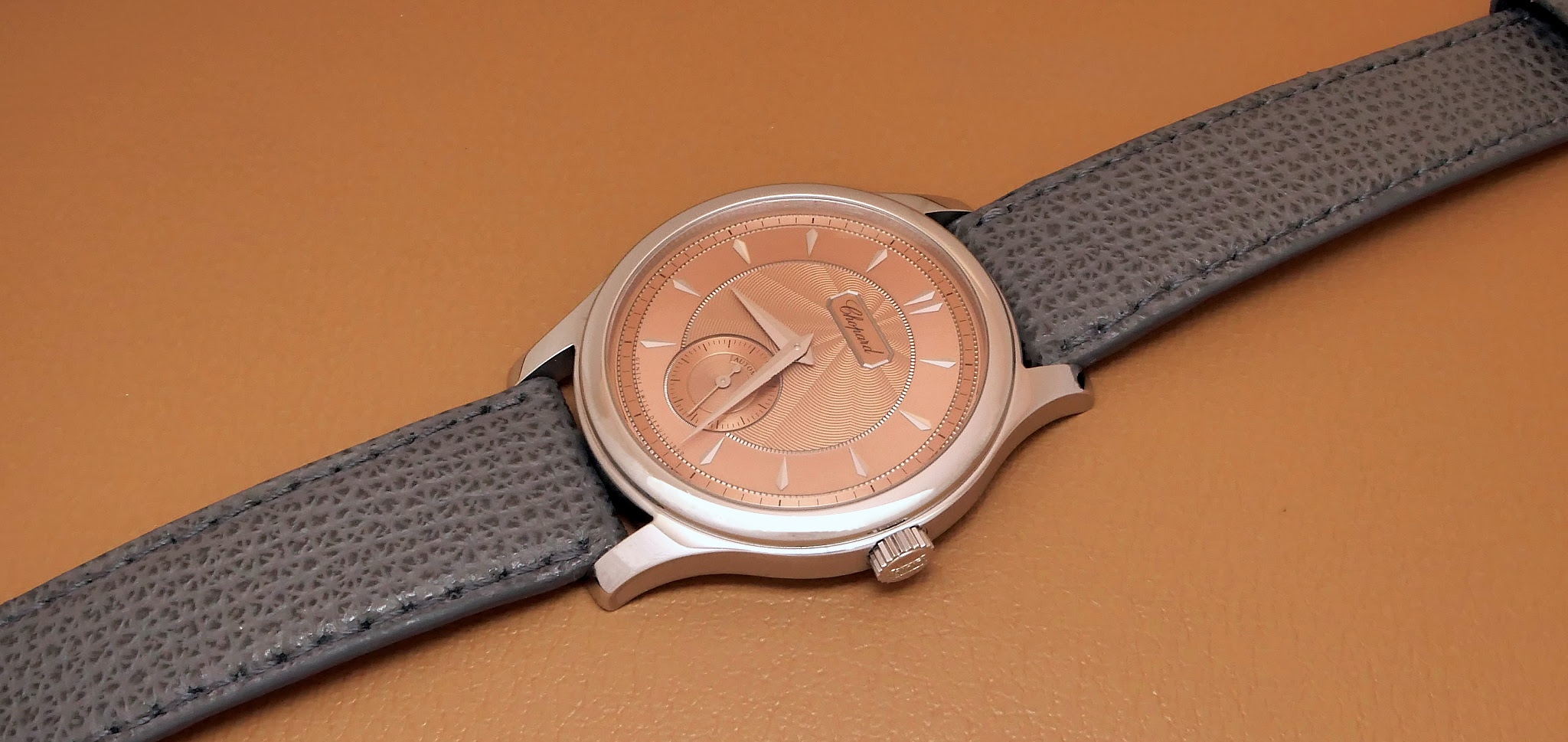 The absence of a date changes everything, here. The dial is uber class and pure, the second sub dial is unmolested, you can now focus without any other kind of distraction on the superb dial hand guilloché made in... Gold, which really plays with the light.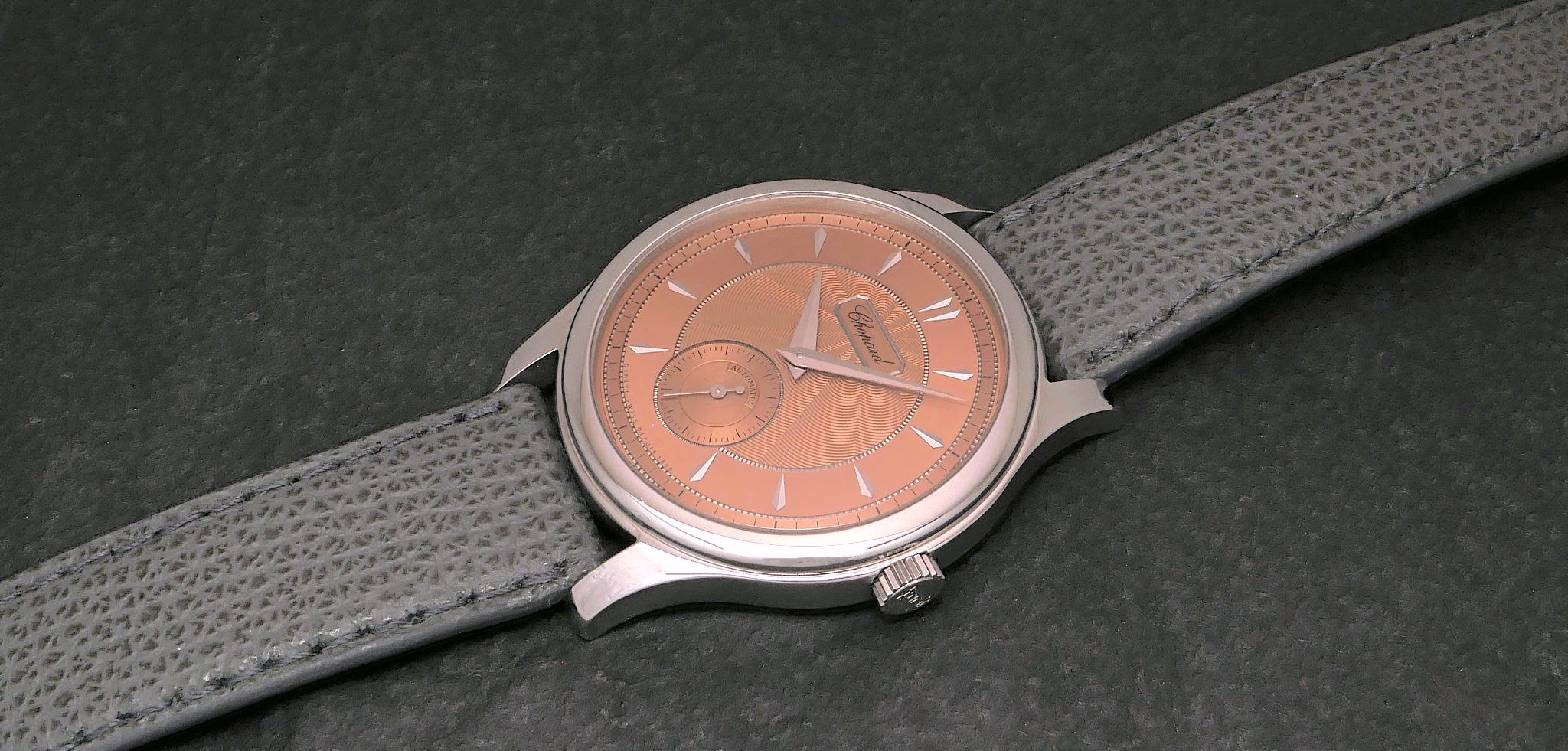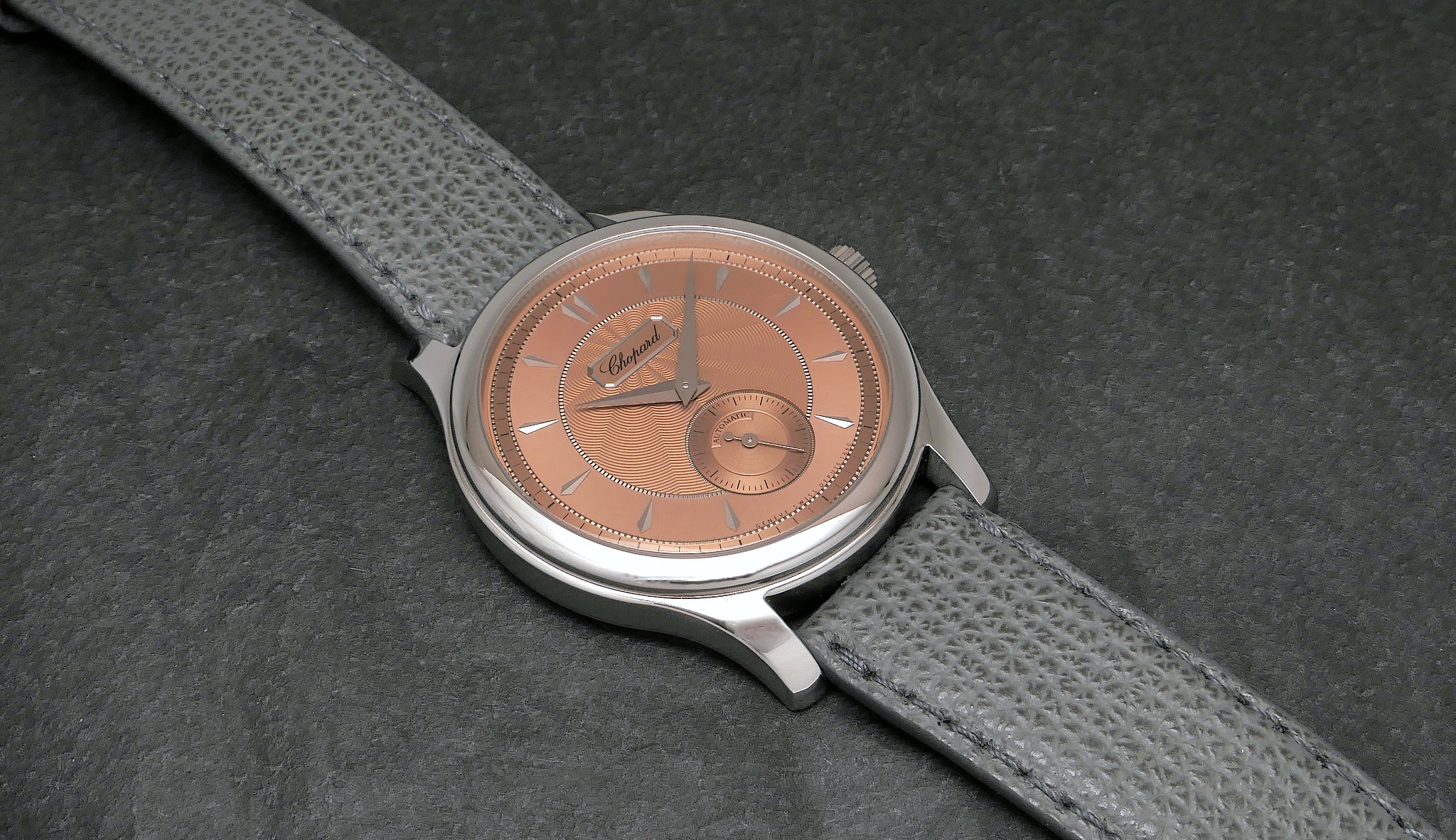 This watch is a wonder, and not only because of its dial.
The case has to be mentioned, here. With a diameter of 36,5 mm, it is a wonderful nose-thumbing to the marketing teams who think that watches have to be bigger to be popular. Same nose-thumbing to the same persons about the supposed mandatory presence of a date. Huge kudos to Chopard for that. The metal is called " Lucent Steel ", which is an alloy of "
85% recycled materials, developed by Chopard for its anti-allergenic virtues, its robustness and its incomparable brilliance
" according to Chopard.
The proportions of this case are spot on. Like if 36, 5 mm was a golden ratio for THIS watch. And the limited height to 8, 2 mm adds to the natural elegance of this watch. And the crown has the perfect size ( 5 mm ).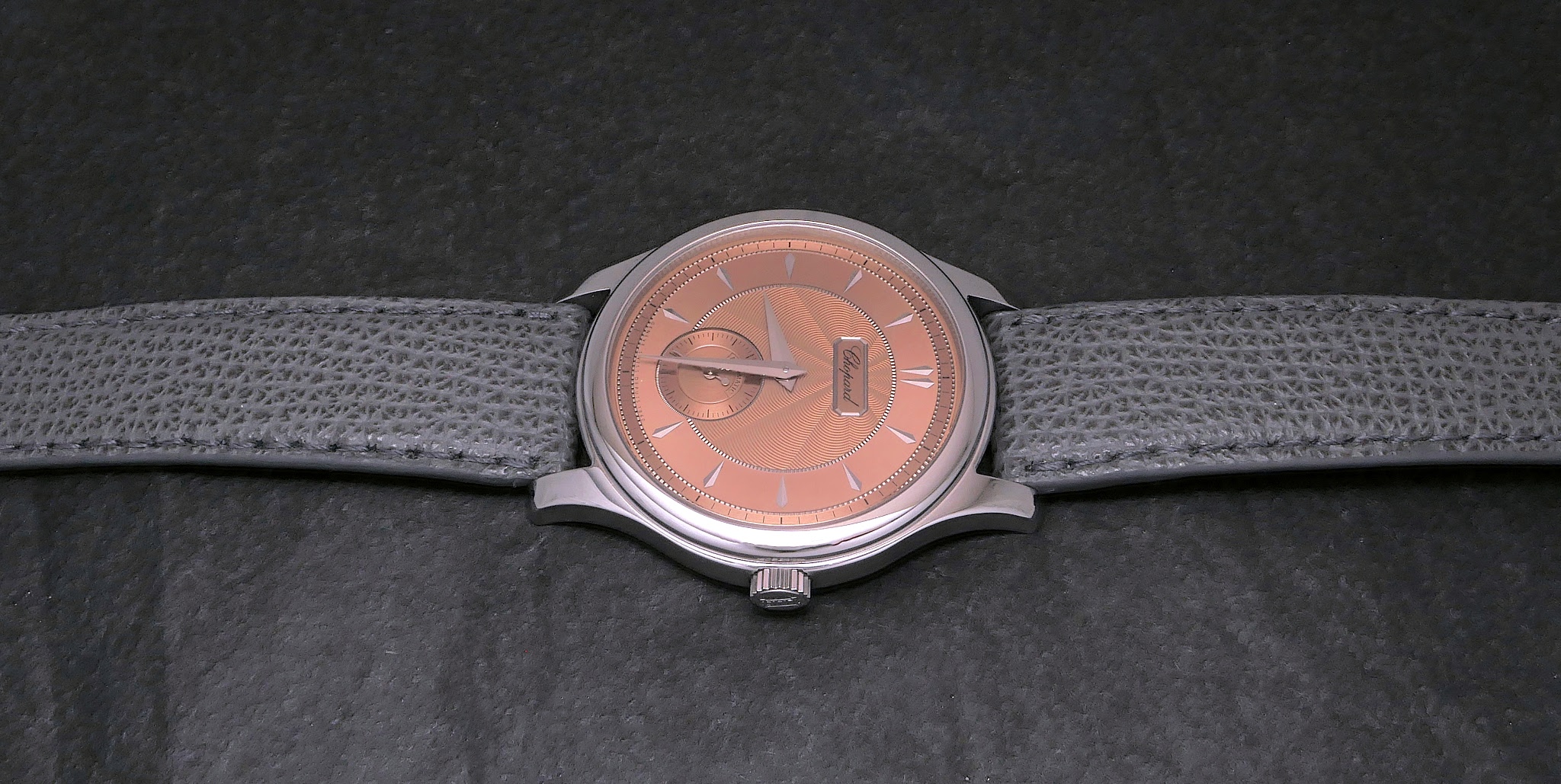 But wait, there is something else to be mentioned...
The movement, the LUC 96.40-L is an object of ravishment. The decoration and thr finishings are top level, with all the classic techniques such as chamfers, Cotes de Genève, perlage and polished angles. And the micro rotor is magnificent, too. Poinçon de Genève ( Geneva Hallmark ) and COSC ( as it is not only beautiful but also a chronometer

complete this interesting horological outcome. The dimensions of this movement are very consistent with the case size, with a diameter of 27, 4 mm and a very modest height of 3, 30 mm. The power reserve is very good, with 65 hours.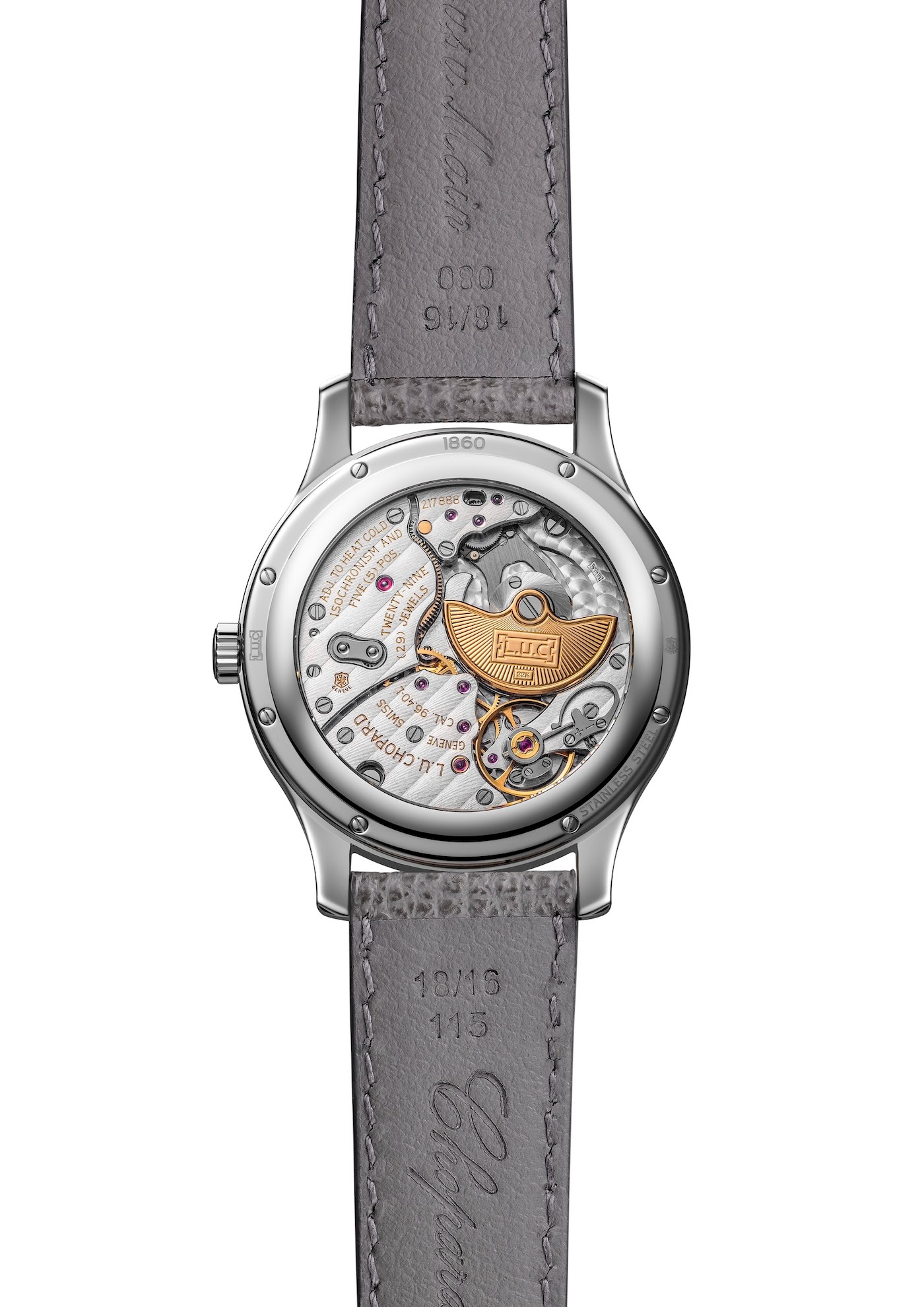 You got my point, I am in love with this watch. Quality and refinement have a cost. For sure, 25, 000 Euros is not nothing. But it is more qualitative than certain watches from certain prestigious manufactures...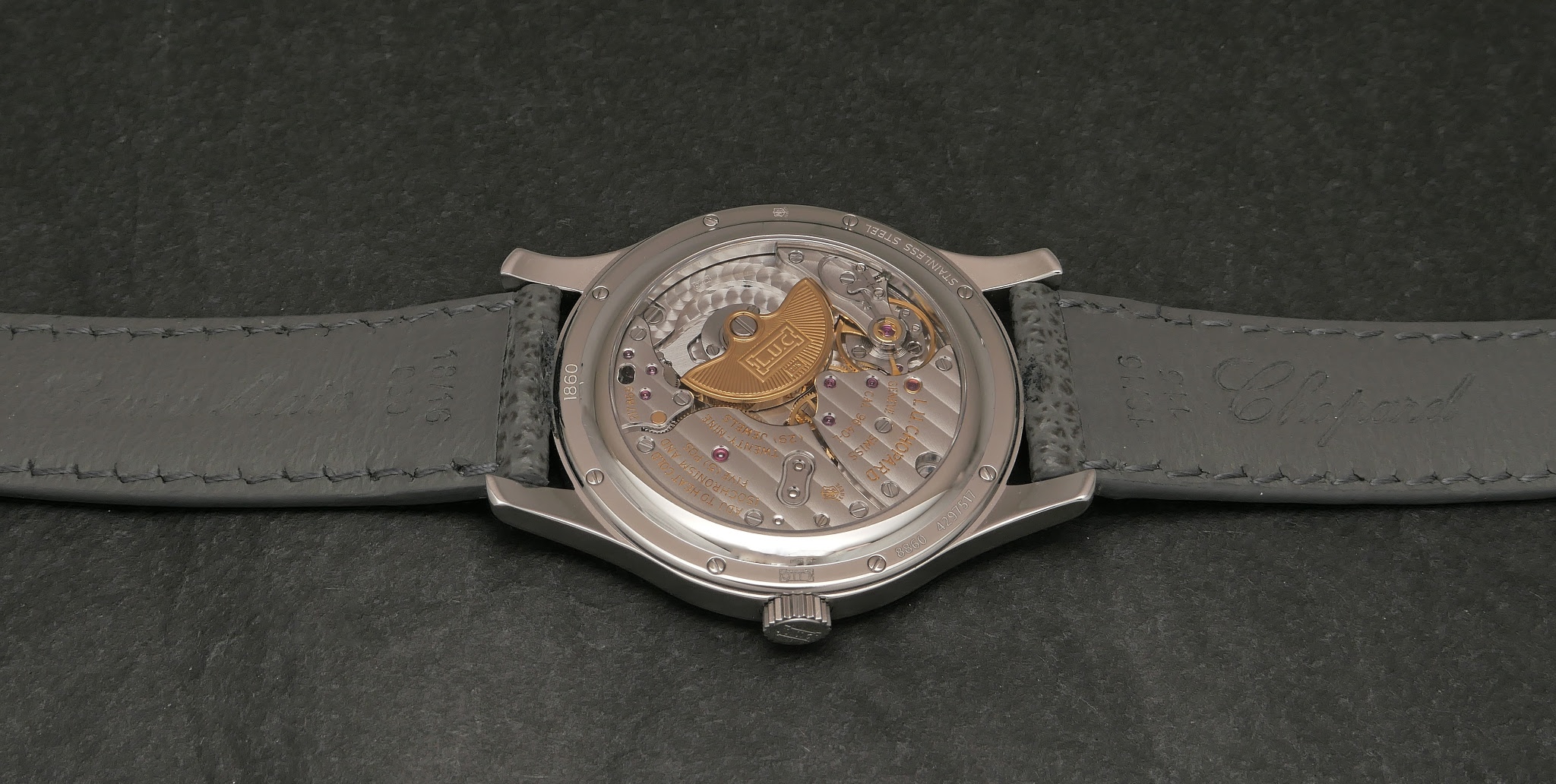 What do you think of this watch?
Best,
Nicolas