Moderator Patrick_y gives a quick case study about what to expect about LVMH and watches in the coming years...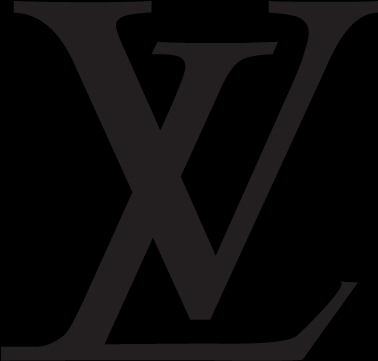 Louis Vuitton Moet Hennessy is the highest grossing luxury goods conglomerate in the world. We're talking over $80 Billion US Dollars a year in revenue. That's huge. Apple is around $380 Billion US dollars. Some of you will say wait a minute - LVMH incorporates a lot of brands, 75+ brands, and many of them are in the alcohol business - to those of you who say this, I am happy to inform you that alcohol is only around 9% of the brand's revenue. Forty-nine perecent of revenue comes from handbags and fashion (and out of that 49%, I can tell you the vast majority is coming from handbags) - perhaps ironically, you may be surprised to read that only 13% comes from watches and jewelry. That's right, THIRTEEN PERCENT or around $11 Billion. LVMH owns Tiffany & Co., Bulgari, Chaumet, Fred, Zenith Watches, Hublot Watches, and Tag Heuer – despite these big powerhouse jewelry brands, notably absent from LVMH's impressive brand portfolio is an ultra-luxury watch brand.
So, by now, we can safely assume that the management at LVMH want to own a top-level luxury watch brand. Breguet, Patek Philippe, Audemars Piguet, Richard Mille, Vacheron Constantin, or F.P. Journe would all be a nice addition to the LVMH product portfolio. Unfortunately, none of these brands are for sale – if they were, LVMH management (let's call them The Arnaults) would buy one of these brands immediately – with little concern of the costs. The acquisition of one of these brands would solve many of LVMH's problems and would complete their portfolio.
Let's introduce two of the key players in the LVMH timepiece space.
Enter stage left, Frederic Arnault, born in 1995, he is currently the CEO of Tag Heuer. Frederic Arnault understands the situation and the cards he has been dealt – and realizes that LVMH lacks a high end watch brand – Frederic Arnault's vision is a decade long plan to bring Tag Heuer upmarket with higher level movements, to introduce more complications to the brand, and to create more desirability with the famous brand. Expect to see a lot in the future with Tag Heuer.
Entering on stage right, Jean Arnault, born in 1998, educated at MIT, is the current Development Director of Timepieces at Louis Vuitton – Jean Arnault also has a personal interest in fine watchmaking and also understands that without a top-level luxury watch brand, he needs to fine alternatives and substitutes to bring LVMH to that level. From my observations and analysis of LVMH, Jean Arnault's comprehensive business plan is three fold;
1. Jean Arnault started and partially manages a Louis Vuitton Independent Creators Prize in Watchmaking. More on this later.
2. In order to stay credible Jean Arnault is reviving the top collaboration special (a la Harry Winston's Opus) to keep clients engaged and to keep the Louis Vuitton brand in the mind of top level watch collectors – this year they launched their first top-level collaboration watch with Akrivia, the independent watch brand helmed by the talented and extremely likable Rexhep Rexhepi. More on this later….
3. Jean Arnault lead the development of new watches at LV, and has created a top level movement and designs in-house as evident with the new 20,000 Euro Louis Vuitton Tambour watch and other timepieces.
And sitting probably in the Director's chair or in a Producer's Seat at this theater is Bernard Arnault, the patriarch, who is advising and mentoring both Jean and Frederic and collaborating with them on overall watch strategy. The Arnaults are collectively aware of the tremendous revenue and profit growth potential in watches and they know this is one key area where they're behind the curve – especially in the ultra luxury sector which has seen tremendous growth in the past decade – and The Arnaults have not capitalized much on this growth at all.
Going back to Jean Arnault's three part plan – each one of these is worthy of a multi-thousand page article, let's examine the impact they will make in the industry…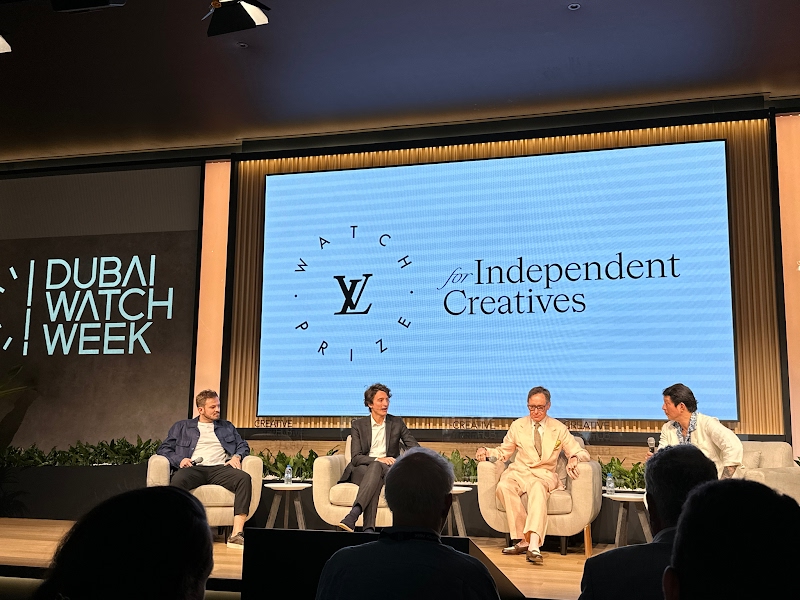 Photo by the Author: Dubai Watch Week 2023 featuring Rexhep Rexhepi, Jean Arnault, Nick Foulkes, and Wei Koh discussing the LV Watch prize for Independent Creatives. This discussion was limited to special attendees and may not necessarily be posted online. But most public discussions and debates will be recorded and uploaded onto YouTube, which I will provide links for on WatchProSite.com .
Bullet Point One – The Creators Prize In Watchmaking
The Louis Vuitton Watch Prize for Independent Creatives will be a new tour de force in the industry. The prize is determined by a jury of watch experts whom are tasked with the goal of choosing a top level watchmaker and bestowing recognition to that watchmaker. Hundreds of candidates were vetted and one was selected. The recipient of the prize will be given mentorship and access to LVMH's notable resources, suppliers, marketing help, legal help, administration help, and cash prize. Don't underestimate the value of the mentorship and the value of access to resources! Many of these watchmakers are young and are starving artists whom only understand the art form of watches but don't understand the business aspects. The award is given every other year and comes with a stipend of 150,000 Euros. The inaugural recipient will be named in 2024! Stay tuned!
This prize also serves another potential purpose – it allows Jean Arnault and his management team to keep an eye on whom are the newest artists with maximum potential – The LVMH Fashion Prize awarded the late Virgil Abloh with an award in 2015 and then years later decided to hire Abloh to be its fashion design director. While the main intent of the award is to be a part of the ultra-luxury watch space – a space that LVMH does not occupy with a formal brand – this award could potentially serve as a scouting tool, a recruiting tool, or as an acquisition tool. It's a brilliant business move. I'm looking forward to reading about the new recipient!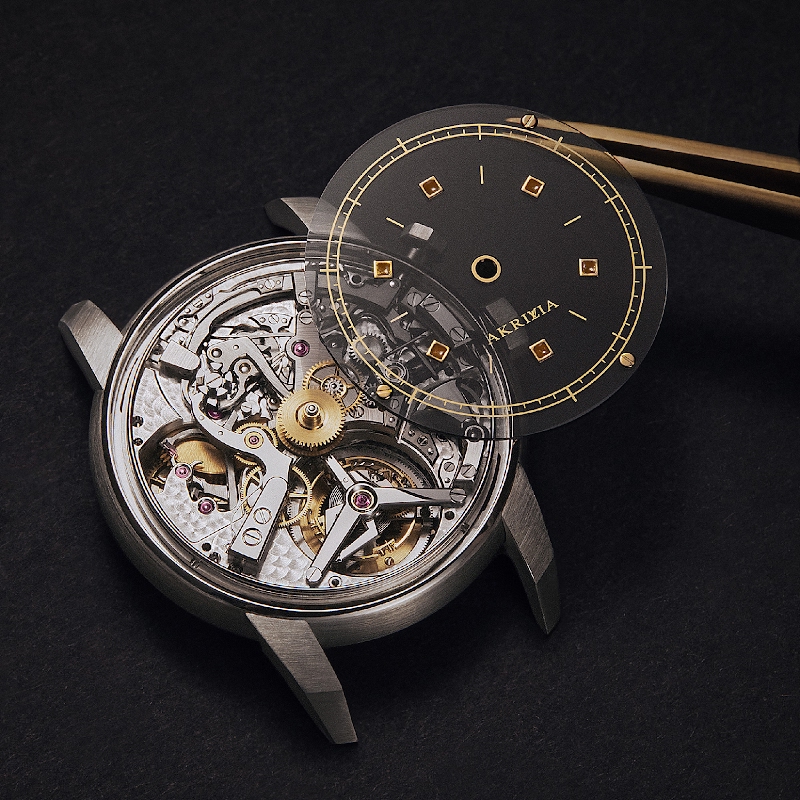 The Akrivia X Louis Vuitton Collaboration Watch.
Bullet Point Two – Relaunching Louis Vuitton's version of the Harry Winston OPUS - Collaborative Watches
As already stated, LV does not have a top level watch brand in its extensive brand portfolio. True, they have some top wine producers, the top fashion house (Dior), the top handbag/accessories brand (the eponymous Louis Vuitton), retail holdings (DFS Duty Free, La Samaritaine, Sephora), and watch/jewelry brands (Bulgari, Tiffany, Tag Heuer, Zenith, et. al) BUT THEY LACK a top watch brand. At least for now. Sure, they own Daniel Roth and Gerald Genta (under the Bulgari subsidiary) and LVMH is definitely going to manage those brands very well and they are cooking up delicious products in those kitchens.
Despite not having a top-level watch brand, that doesn't mean that they cannot participate in the creation, marketing, and retailing of top level product. Ergo, following in Max Busser's (of MB&F fame) footsteps while Busser was at Harry Winston Rare Timepieces where Busser created the OPUS line of collaborative watches, Jean Arnault has started Louis Vuitton watch collaborations. And the inaugural edition of this collaboration is with Akrivia the brand of Rexhep Rexhepi. Rexhep Rexhepi and Jean Arnault like each other, work well with each other, and have created a baby together – the Akrivia Chronograph Sonnerie – a 450,000 CHF timepiece, limited to 10 pieces, with a chronograph and a sonnerie.
The Louis Vuitton brand plans to launch FOUR MORE timepieces with Akrivia over the next few years – so this "Opus" series will feature a longer residency – Harry Winston's Opus usually had a new watch featured every two years and always by a different watchmaker.
Bullet Point Three – Building Out From Within: Louis Vuitton's new High-End Tambour, Tag Heuer, and Bulgari's Octo Finissimo
I like Jean Arnault. The world may dismiss him as a privileged individual put on the executive fastrack, but the world forgets the weight on the individual's shoulders. The usually reserved young man is rarely outspoken (although he has his outspoken moments), takes a mentee/protégé approach to life, knows he's young, and knows it's his time to learn. I've met Jean Arnault multiple times in Geneva and now in Dubai – usually alone (no assistant) and always pensive and smiling. He's a likable fella – and he seems to be a nice young man – a gentleman. Yesterday, I saw Jean Arnault handle himself with aplomb when an aggressive individual attendee at Dubai Watch Week started asking a lot of piercing questions. Despite my bias towards liking Jean Arnault, I can't say I like his latest Louis Vuitton Tambour watch. While yes, I understand this watch is his new baby and all parents love their creations, I find the watch slightly undercooked and overseasoned. Your personal thoughts may vary – but I don't see the new Tambour as a great design tour-de-force nor as an organic future icon.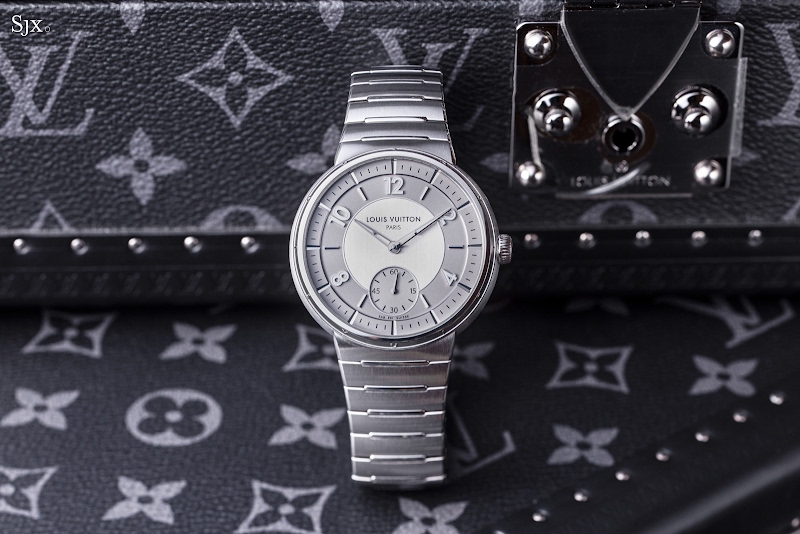 The new Louis Vuitton Tambour - outfitted with a high-end movement and with a price tag of 20,000 Euros. I'm not thrilled. Photo from SJX.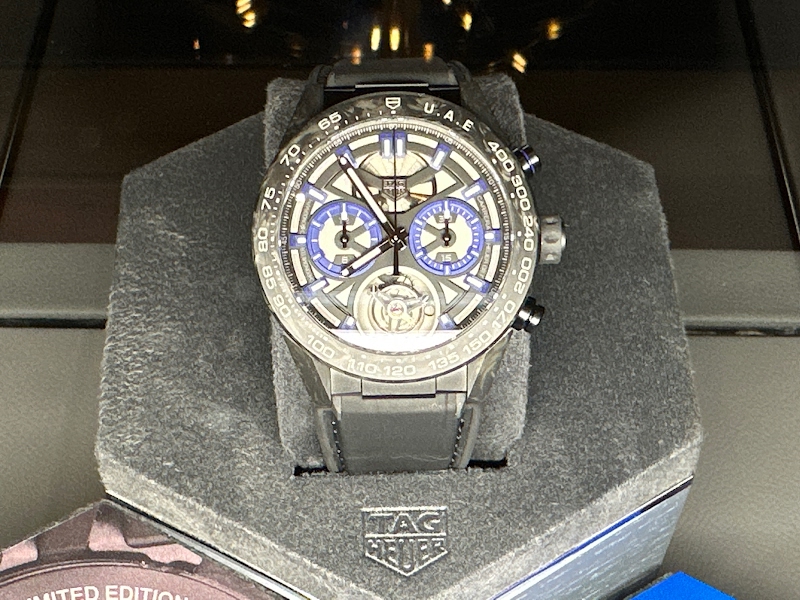 One of Twelve Tag Heuer Limited Edition Dubai Skyline Tourbillon, launched for Dubai Watch Week. Only a couple remain - and Dubai Watch Week isn't even over yet. Considering you get a Flying Tourbillon, the price of around 25,000 Swiss francs is fairly reasonable.
Frederic Arnault, the CEO of Tag Heuer, is hard at work, revamping the brand. I spoke yesterday with Tag Heuer Middle East managers about the transformation of the Tag Heuer brand within – a return to certain values – and the future is bright. LVMH is investing a lot of time, money, and resources into Tag Heuer with the intentions of elevating the Tag Heuer brand. Expect to see more complications, tourbillons, chains (maybe fusees), belts, and other high-tech creations in the brand. I also hope to see a reduction in brand ambassadors – as of the publication date, Tag Heuer has SEVENTEEN brand ambassadors; starting with Ryan Gosling. Seventeen? Seventeen! That's too many! I'd say stick to the post-humous ones whom are Senna and McQueen – but Frederic Arnault may say his market research triumphs my personal gut feelings. But who knows, maybe the real magic number is a compromise somewhere in the middle? But expect to see a lot of great things from Tag Heuer in the coming years – even look at the Tag Heuer Tourbillon Chronograph today. It's a true FLYING TOURBILLON and a chronograph! COSC Certified! And only 21,000 Euros! The powerhouse brand introduced a Limited Edition of 12 pieces for Dubai Watch Week and it's nearly sold out with only two or three timepieces remaining. Not in the mood for a tourbillon? Yesterday, I diassembled a Tag Heuer "standard" movement and I was pleasantly surprised to find that it had a ¾ plate architecture.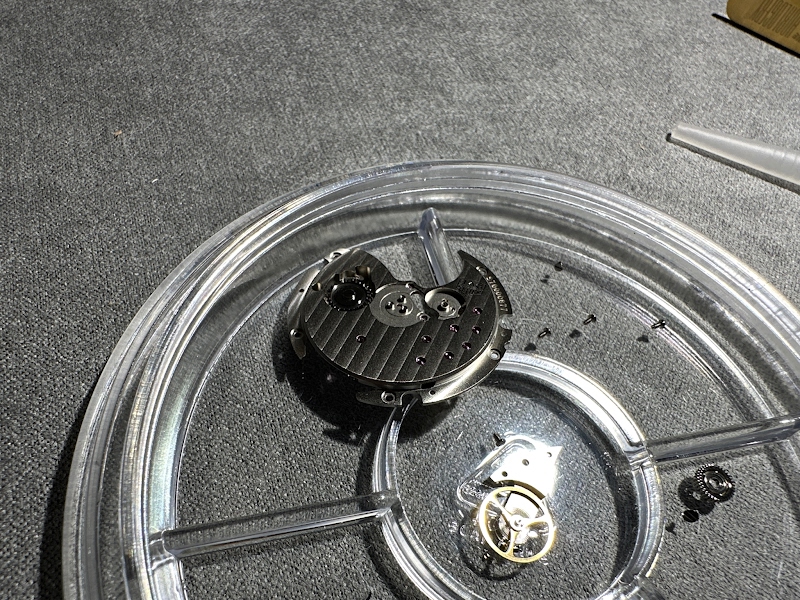 I disassembled a Tag Heuer movement and I was surprised to see a 3/4 Plate on a Tag Heuer movement - pretty good architecture!
Another note: to my knowledge, neither Frederic Arnault nor Jean Arnault is directly involved with the Bulgari Octo Finissimo, but the Bulgari brand has made some incredible creations in the horological world in the past several years – taking home multiple trophies from various award ceremonies including multiple awards from the GPHG. Even I have bought multiple watches at Bulgari in just a few short years buying their timepieces – that's hard to imagine as I even type this – ask me ten years ago if I would ever buy that many Bulgari watches and I would have shaken my head and said it would be unlikely. Today, I'm eating my words as Bulgari truly creates some amazing timepiece products. Every time I wear my Bulgari watch I am reminded to be humble and to never say "never." This Bulgari Octo Finissimo is another haute-horlogerie path that the LVMH group can excite even a jaded watch journalist such as myself – multiple jaded journalists in fact – I'm one of several journalists who own Octo Finissimos whom are wearing them at Dubai Watch Week.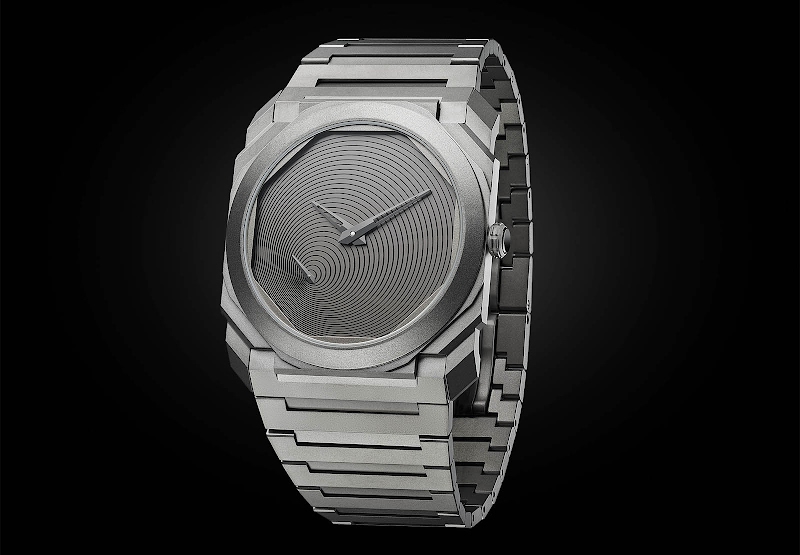 The Bulgari Octo Finissimo is a favorite amongst watch journalists. And amongst the Octo Finissimos, the Tadao Ando edition is a favorite.
IN CONCLUSION
The brands within LVMH is working hard to increase their prevalence in the world of haute horlogerie. The Bulgari Octo Finissimo is a 21st Century icon. And the managers at LVMH have a great three-part plan to elevate LVMH's positioning in the watch world to a very high level – even if they don't acquire a top-level luxury watch brand soon. All I can say is "watch this space!" You can definitely expect a lot of value creation from LVMH in the future. You can also expect to see the full weight and power of the LVMH group in the field of horology that will increase competition in the space – that increased competition will increase standards for all watch brands in the future – the future for watch collectors is bright!
And while LVMH does not have a haute-de-gamme watch brand yet – they have a system in place to identify top talent in the industry, plus deep pockets to acquire any company – should one come up for sale. The group is definitely planning very far in advance – a decade or more from what I can see – and I am confident that the group will be quite successful.
I look forward to reading your comments. No other publication gives you a business-plan outlook of LVMH – as this isn't the exact narrative that most watch collectors are interested about nor is it what brands want journalists to write about – they prefer us to write more about the virtues of the product, they don't think consumers care about the virtues of the management. So let me and WatchProSite management know if this article is appealing in your comments below.
Lastly, many thanks to the Seddiqi Group who organized Dubai Watch Week! I will be expressing more about this event later and how it had transformed watch collecting in the Middle East region and will soon be transforming watch collecting for all watch collectors worldwide. Stay tuned for more Dubai Watch Week coverage! It's only Day 2!