URWERK HAS DONE IT AGAIN! They've made another incredible creation! A SUPER COOL NIXIE CLOCK!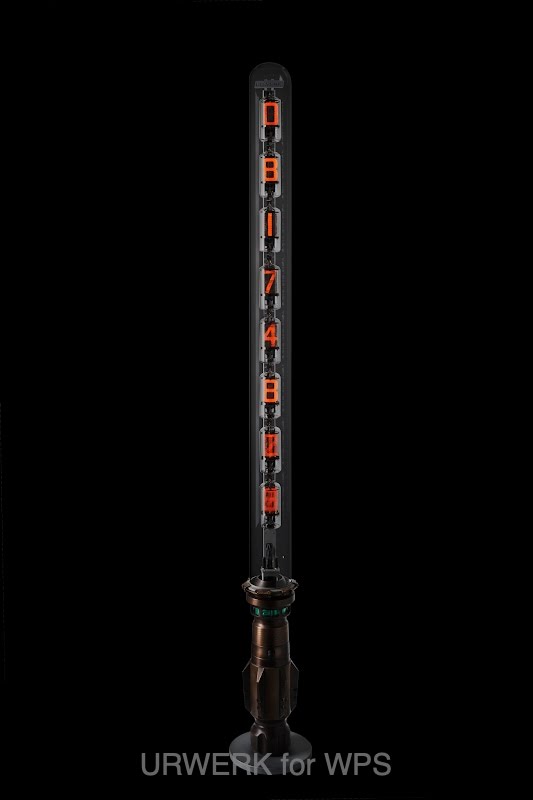 It stands 1.6 meters tall! Weighs 40 KG!!! What kind of box does this come in? A crate? EIGHT! 8! Eight Nixie tubes displaying hours, minutes, seconds, and hundredths of a second. The bottom tubes are probably a blur! The whole thing looks like a Lightsaber! Any Star Wars fans amongst us? This is just awesome!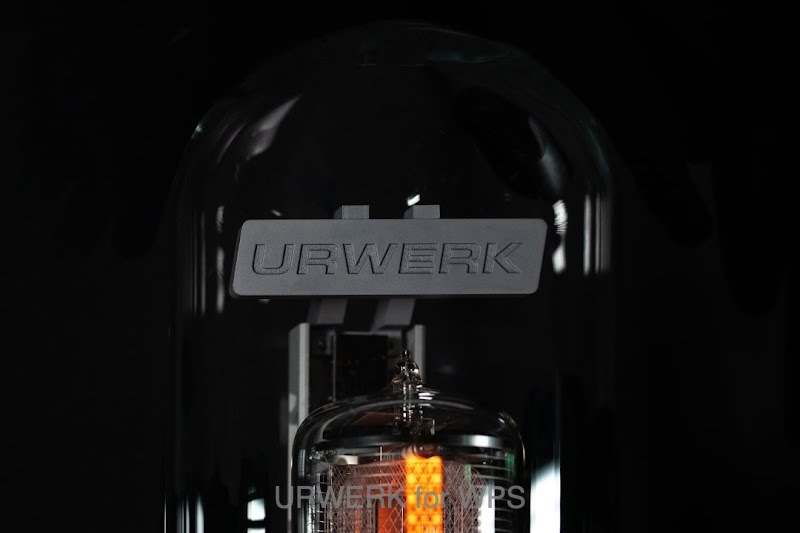 The URWERK piece is made out of a solid piece of metal.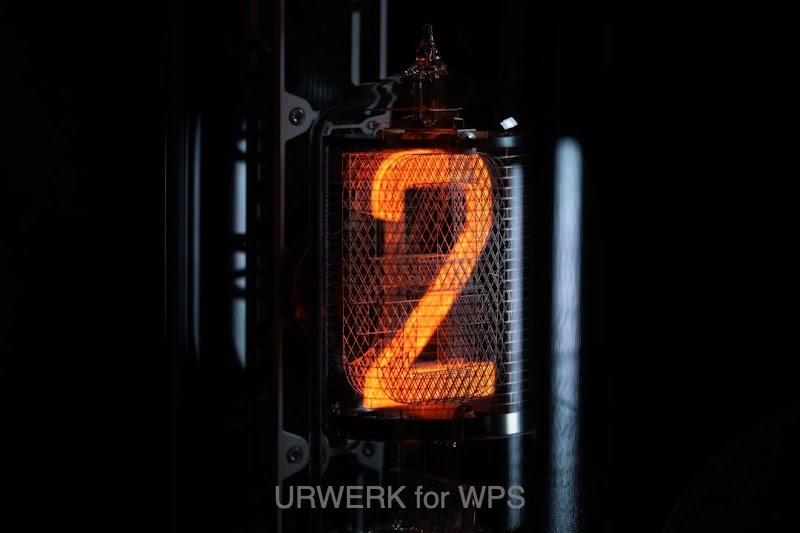 Look at how magnificent these tubes are!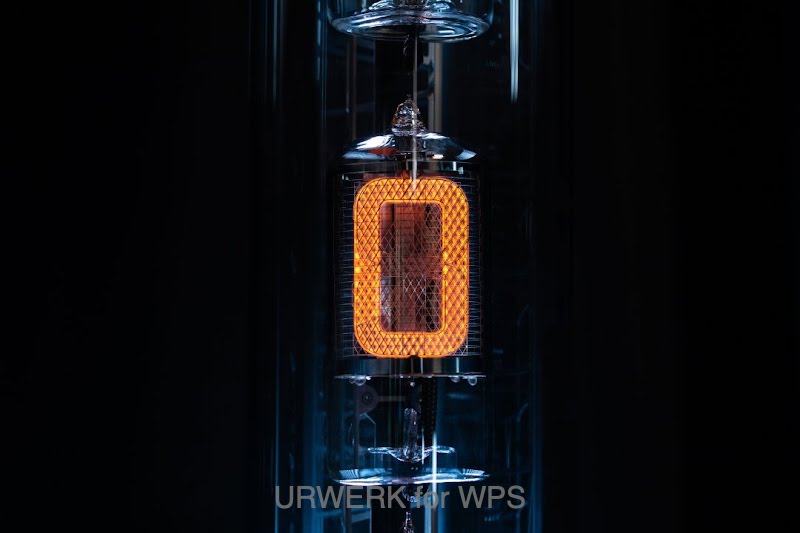 The tubes have a cool (light blue) glow about them.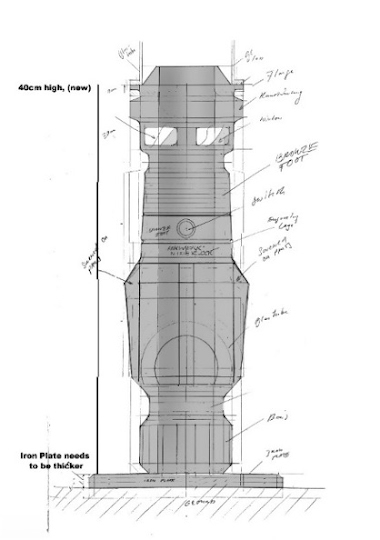 The base of the clock houses the digital "movement" used to drive this clock! This digital movement is made by Dalibor Farny as are the eight Nixie tubes!
For more information about how Nixie tubes are made, please see this old post about Dalibor Farny's clock and tubes...
Standing 1.62 m tall and weighing 40 kg, the Space-Time Blade has been designed to match URWERK's dreams. Its base is an URWERK bronze crown, an imposing and oversized structure topped by a glass dome. Beneath the latter sit eight vertically aligned Nixie bulbs, each individually custom-shaped using a blowtorch. Each glass tube is meticulously filled with low-pressure neon gas and features a wire-mesh anode, with cathodes forming the numerals. A separate cathode is precision-made for each unit from 0 to 9. The whole thing is then precisely arranged element by element using pliers, like the most delicate of constructions. When the current is switched on, a distinct orange glow surrounds each cathode, staging a mesmerizing visual show. The display can change up to 100,000 times per second.
These thin, fragile bulbs display both the time (hours, minutes, seconds) as well as a distance in kilometers, that of the Earth's rotation. The equally remarkable remote control driving the display of this extraordinary timepiece evokes the power of a lightsaber, presiding over the Space-Time Blade's displays. It can be set to six different positions:
1. Time indication in hours, minutes, seconds
2. Time indication in hours, minutes, seconds, 1/10 and 1/100 of a second
3. Indication of kilometers covered in one day (Earth's rotation at the Equator)
4. Indication of kilometers traveled in one day (Earth's revolution around the Sun)
5. Indication of kilometers traveled in one year (Earth's revolution around the sun)
6. Maintenance process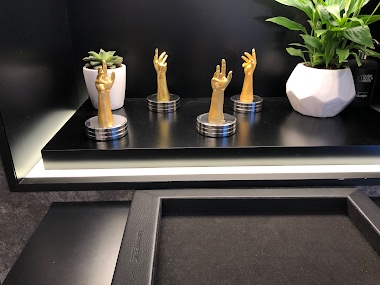 Urwerk has won many awards... I think they'll get another one for this one!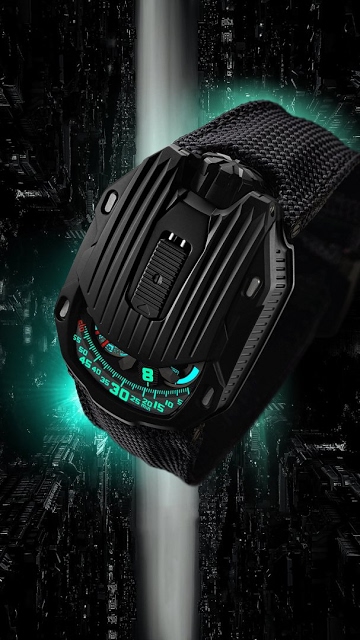 My favorite Urwerk watch. Just like it so much!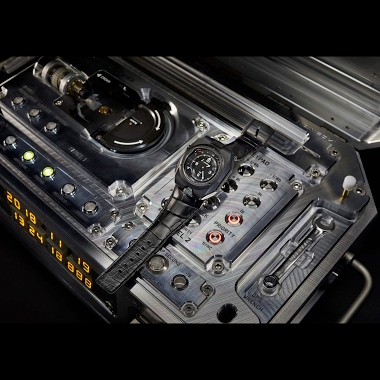 The last time Urwerk made a clock, it looked like this! And it came with a watch - the inspiration was the Breguet clock that could synchronize a pocket watch.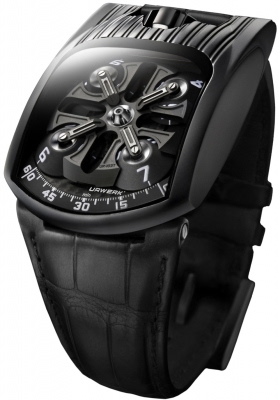 Nixie Clocks are popular amongst our group. Over a dozen WPS owners own a Nixie Clock and some of them are Urwerk fans too...
For those of you whom will be bidding in the presence of His Serene Highness, Albert II, Prince of Monaco, I wish you good luck! May the Force Be With You and your bid! And bid high! It's for a very worthy cause! My huge congratulations to the Teams at Urwerk and Dalibor Farny for creating this MAGNIFICENT piece! My goodness! 40KG of pure goodness! Amazing!