Synopsis: How does IWC justify the high pricing of its new INGENIEUR line? Patrick_y examines value in today's Swiss Watch Industry.
Could IWC be milking the market with a high price for the INGENIEUR model?
No, I have to say it in a nicer more constructive way... Could IWC be overcharging slightly on its new INGENIEUR model? Okay, that's going to be too subtle, but I want to be keep an open mind.
IWC is charging around $11,700 USD for their new INGENIEUR line.
This line uses a standard movement and comes in a steel case and steel bracelet.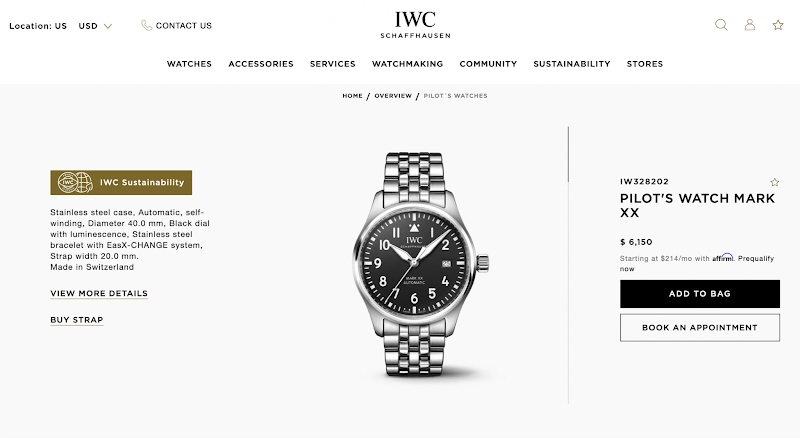 IWC also makes the Pilots Watch Mark XX for $6,150 USD! This watch also uses the exact same standard movement and comes in a steel case and steel bracelet. Admittedly, yes, this steel case and bracelet are more modular and standardized which does help lower cost. The design has also been around longer so design costs have already been amortized.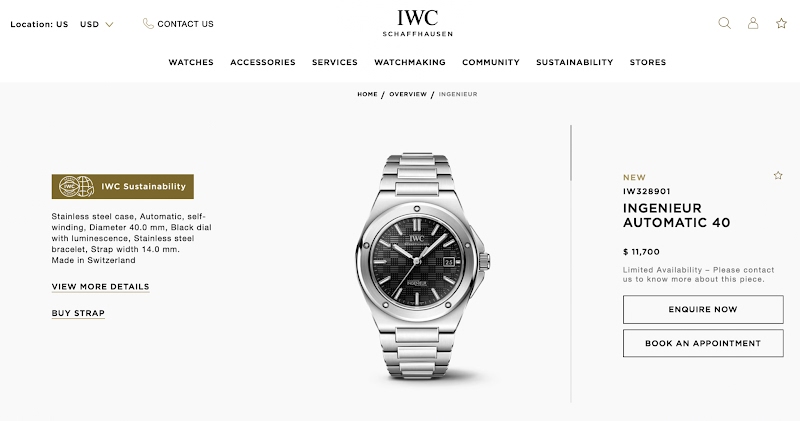 Is the INGENIEUR line really worth almost 2X the Pilots Watch Mark XX? I don't think so.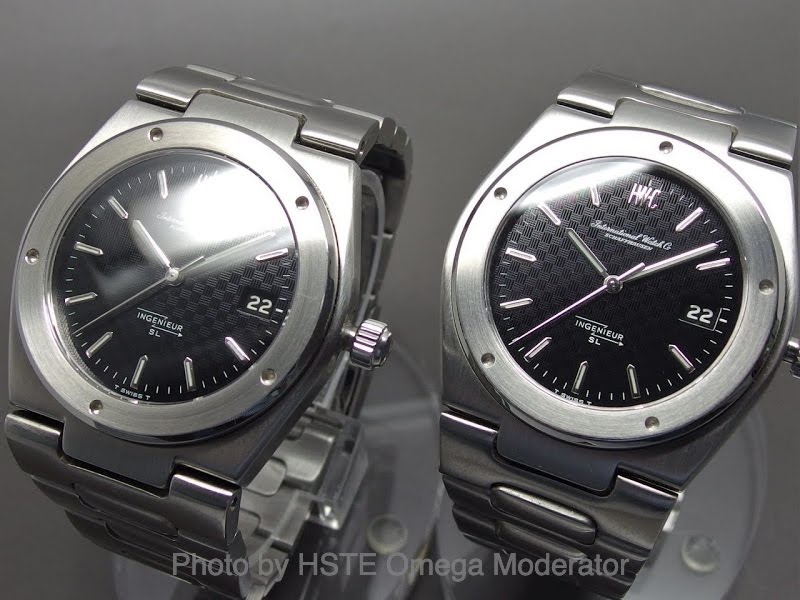 I also feel that the IWC INGENIEUR remake was overdone ever so slightly. The original had a more elegant and softer look without being too dainty. This latest version is too masculine and bulky and has lost a lot of its charm and elegance. The dial engravings are too deep and the pattern is too big and bold. And the pattern on the new INGENIEUR does look like an American flag (maybe this was an homage to USA since IWC was started by an American). HSTE is our resident expert moderator in these 1970s watches and has extensive knowledge amongst all the integrated bracelet models and I've borrowed his photos of this pair of IWC INGENIEUR SL models made decades ago.
IWC is also trying to build up the hype for this watch. Interested parties are supposed to put down a deposit and get on a waitlist. I have a feeling that IWC stores would do this even if they had sufficient stock of the watch. Just to keep up the hype. Some brands are doing this practice even if they have the inventory, just to build the hype.
What is a fair price for the IWC INGENIEUR? Right around $8000 USD, and the absolute max would be $9900 USD. Based on the fact that the IWC Mark XX is priced at only $6150 (the more difficult case and integrated bracelet should be around a 30% price premium than a standardized watch).
Now, in defense for IWC, I'm sure the pricing was heavily considered. And when you see a Rolex Submariner (that uses a derivative case and a modular system) and that Rolex charges $10,250 for a Submariner with date, then the IWC INGENIEUR is priced very reasonably. It would also indicate Rolex overcharges drastically for a simple Submariner. And this Rolex Submariner Date data point would show that the IWC INGENIEUR is VERY FAIRLY PRICED when compared to a Rolex Submariner with date.
Comparing the INGENIEUR line with other products, like the Chopard Alpine Eagle ($14,100 USD) and the Bulgari Octo Finissimo in steel ($13,300 USD), the Chopard and the Bulgari seem to be much better values, as they both use movements that are considered to be a higher grade than the IWC and fairly complex case/bracelet construction methods (that Chopard bracelet probably costs a lot to manufacture). The Bulgari Octo Finissimo is a true haute horlogerie movement due to good finishing and the extra plat (thin) architecture; it's important to note that the Bulgari movement would even nearly qualify for a Geneva Seal; it doesn't because it's not made in the geographic region Canton of Geneva, the finishing standards aren't quite high enough, and the Bulgari movement uses wire springs. I will state, that these two competitors do have their prices artificially low, Bulgari and Chopard are both trying to gain marketshare and are offering superb products at artificially low price points.
Overall conclusion?
After extensive analysis, I've determined that IWC SEVERELY UNDERCHARGES for their Pilots Watch Mark XX! At $6150, that's a bargain!
And IWC is charging a very fair price for their INGENIEUR watch IF you think Rolex is charging a fair price for their Rolex Submariner with Date. And considering Rolex sells so many of these Submariner with Dates, seems that the market has made its statement.
So! Go to an IWC store and check out the latest INGENIEUR! And while you're at it, check out the MARK XX too!
This whole watch industry has just gone crazy with its pricing, with Rolex (the elephant in the room) now charging what it does, none of us are safe anymore!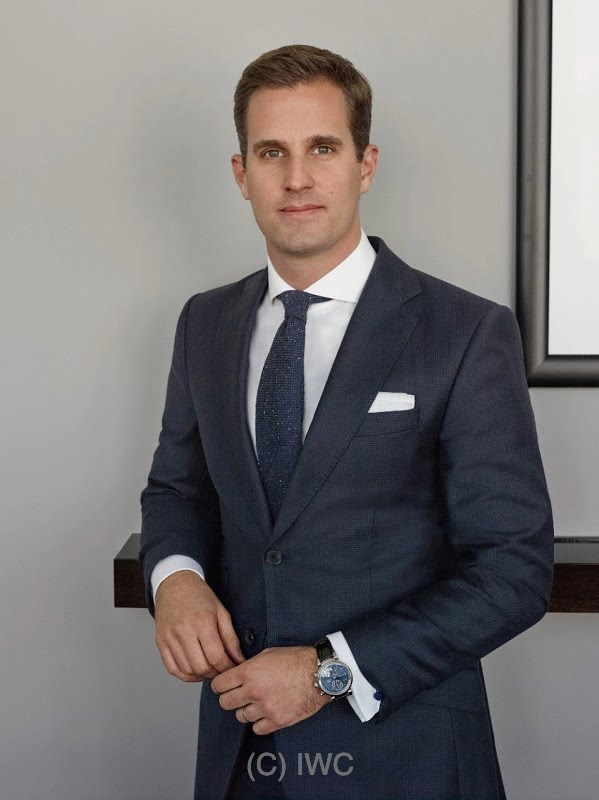 Christoph Grainger-Herr, this former architect is now the CEO of IWC.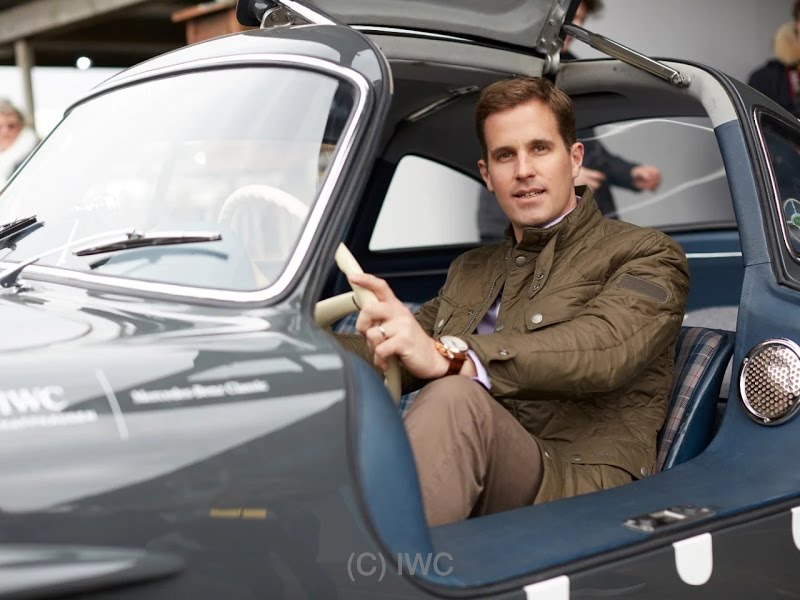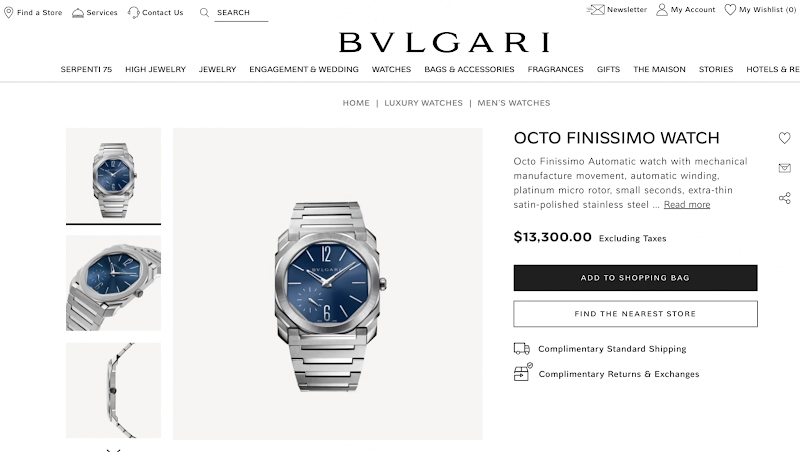 Just goes to show how much of a bargain this watch really is! Probably the best value in the industry!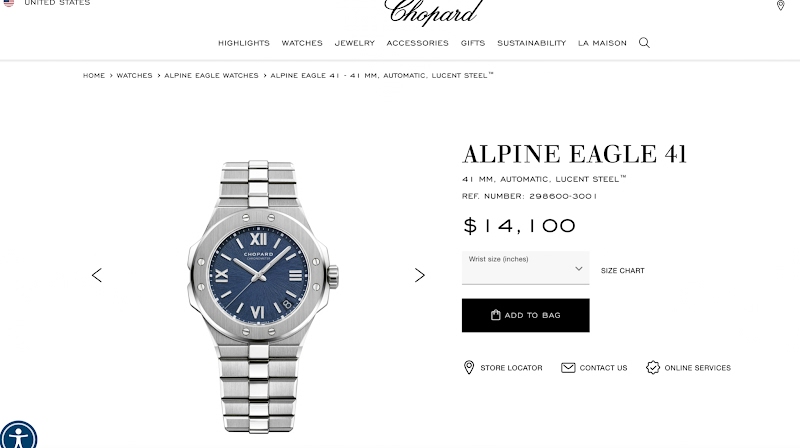 Another bargain in the high end integrated bracelet steel automatic with date sports watch category. However, the design of this watch is not related to Gerald Genta, unlike the Bulgari Octo Finissimo (design was related to Gerald Genta's Corporation) and the IWC INGENIEUR (INGENIEUR was personally sketched by Genta himself).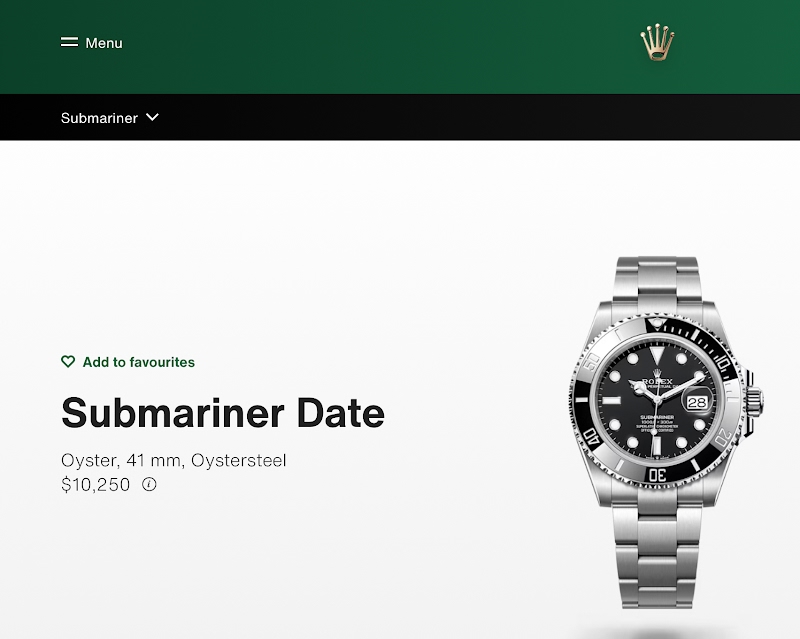 A really high quality watch, but really expensive considering the other models out there. Furthermore, this is not an "integrated bracelet" model with a modular bracelet and case design which is much more standardized to manufacture than an integrated bracelet design.