Grand Seiko will open a boutique on the Place Vendôme end of March
foversta

It had been known for many months and the brand has just confirmed it by means of a press release: Grand Seiko will open "its first boutique in Europe" (as expressed in the press release) in a prestigious location previously occupied by Fred, at the number 7 on the Place Vendôme, right next to the Jaeger-Lecoultre boutique. Maybe Grand Seiko has already integrated the Brexit but to my knowledge this boutique will not be the first in Europe since a few weeks ago I had seen one in London in Burlington Arcade. After all, it doesn't change the scope and significance of this upcoming opening scheduled for the end of March.


Grand Seiko is a brand that has a lot of ambition but which has to face an important image challenge. For the general public, Seiko at best has the image of a generalist brand operating in different segments, at worst the image of an entry-level player. If nobody disputes the quality of Seiko watches which offer an excellent quality / price ratio in all the price segments they play, the notion of image, of prestige is fundamental to be able to sell timepieces with prices beyond several thousand euros. This is the reason why Seiko implemented a fast and efficient plan to clearly separate the brands: Grand Seiko is no longer a collection of Seiko, it is a brand apart. We can say therefore goodbye to the reference to Seiko on the dials, only Grand Seiko remains. Above all, this separation has been accompanied by a very ambitious deployment and communication strategy. Grand Seiko has the means and this can be felt only by the choice of the location of the boutique and especially its surface: more than 190m2 on two floors. Nothing to do with several past boutiques in the area which looked more like telephone booths.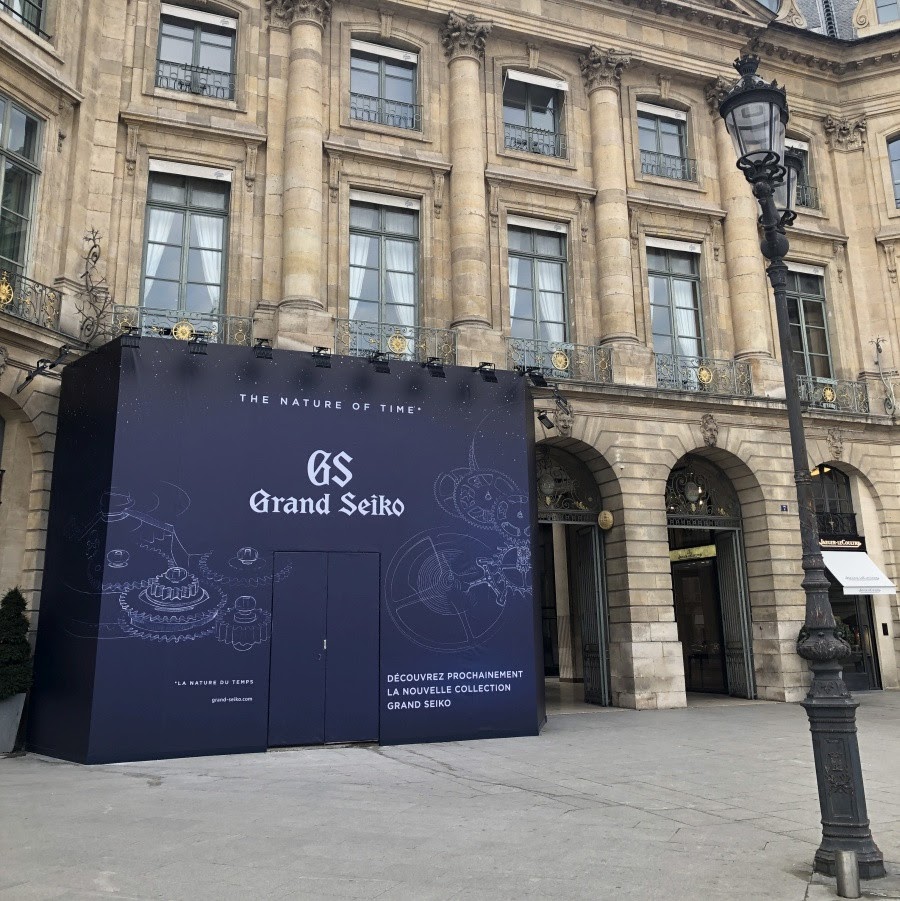 Grand Seiko, from the pure business point of view, didn't strictly need such a boutique: the brand is already distributed a few meters further at Chronopassion. On the other hand, this boutique is fundamental in this conquest of image. By planting its flag on Place Vendôme, as it did in Burlington Arcade, Grand Seiko wants to send the message not only to customers but to the competition: we are there, we are powerful and we are credible. In any case, Grand Seiko leaves nothing to chance with an active recruitment campaign and the upcoming arrival in its team of a name known in the French market.


One thing is certain: it will be very interesting to follow the next steps in this conquest. The brand knows very well that success will depend on its ability to seduce beyond the small circle of watchmaking enthusiasts who know and appreciate its products. And in this context, the Place Vendôme boutique will play a crucial role given the symbolism and prestige of the location.
Fr.Xavier

<!tag blob=mz.index.terms default="">