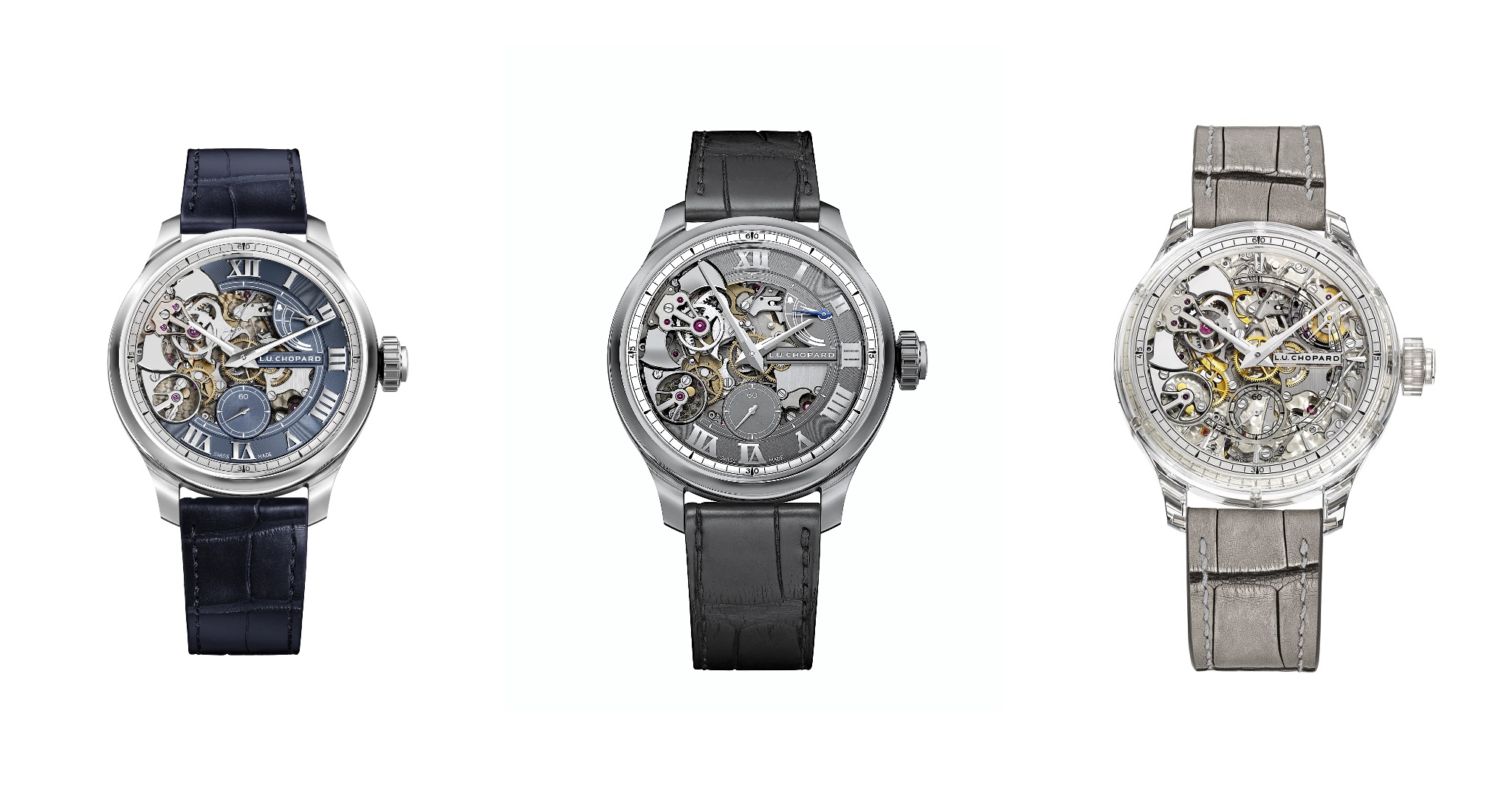 Don Justino caught our attention on his Chopard Full Strike, and rightly so!
So I decided to dig into these watches a bit. First, Don Justino came with his watch and let me play with it, to judge the acoustical qualities of this masterpiece.
It was a first for me, and a convincing one, I must say. The sound is rich, loud enough, very pleasant.
The concept is original: Chopard uses the sapphire glass as a loudspeaker to get a better propagation of the sound.
There was another brand who used that solution, in 2005: Jaeger Lecoultre, with the Master Minute Repeater: They welded the metal gongs to the sapphire glass through a heel at 5 o' clock.
Chopard opted for sapphire gongs, which are part of the sapphire glass. So, no heel needed, here.
And instead of a trigger to activate the minute repeater, you have a more elegant pusher located in the crown.
Another great detail is that you have almost no gap between the Hours, the Quarters and the Minutes when they chime.
Add a superb manual winding movement, the Geneva Seal for the calibre AND the case, and you have a true acoustical, mechanical and esthetic masterpiece.
I posted some photos of the movement, it is worth a look! The power reserve is 60 hours, which is another good point, and last but not least, it is also a... Chronometer!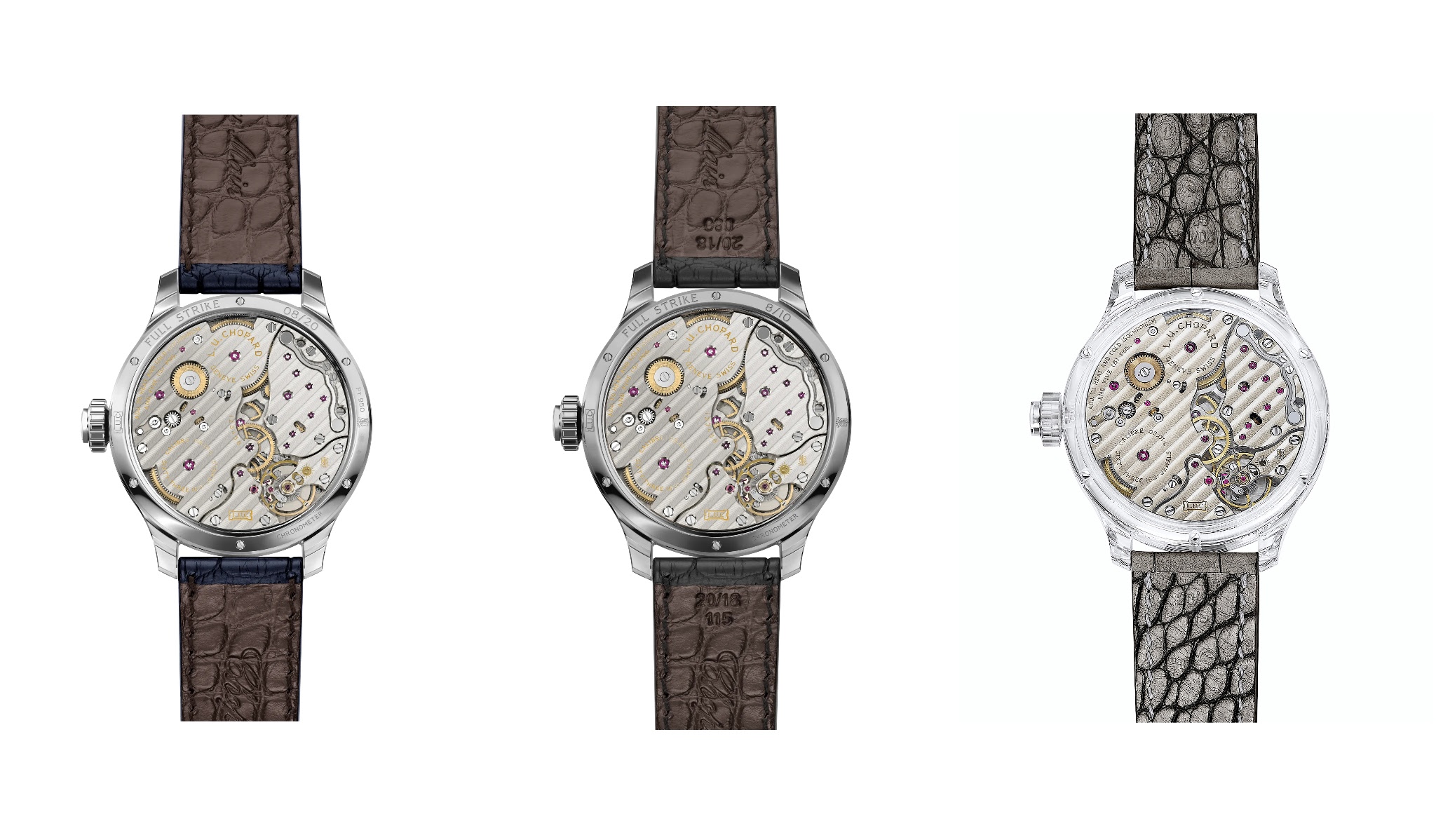 Here are some official photos I found on the net.
The Platinum, limited to 20 pieces,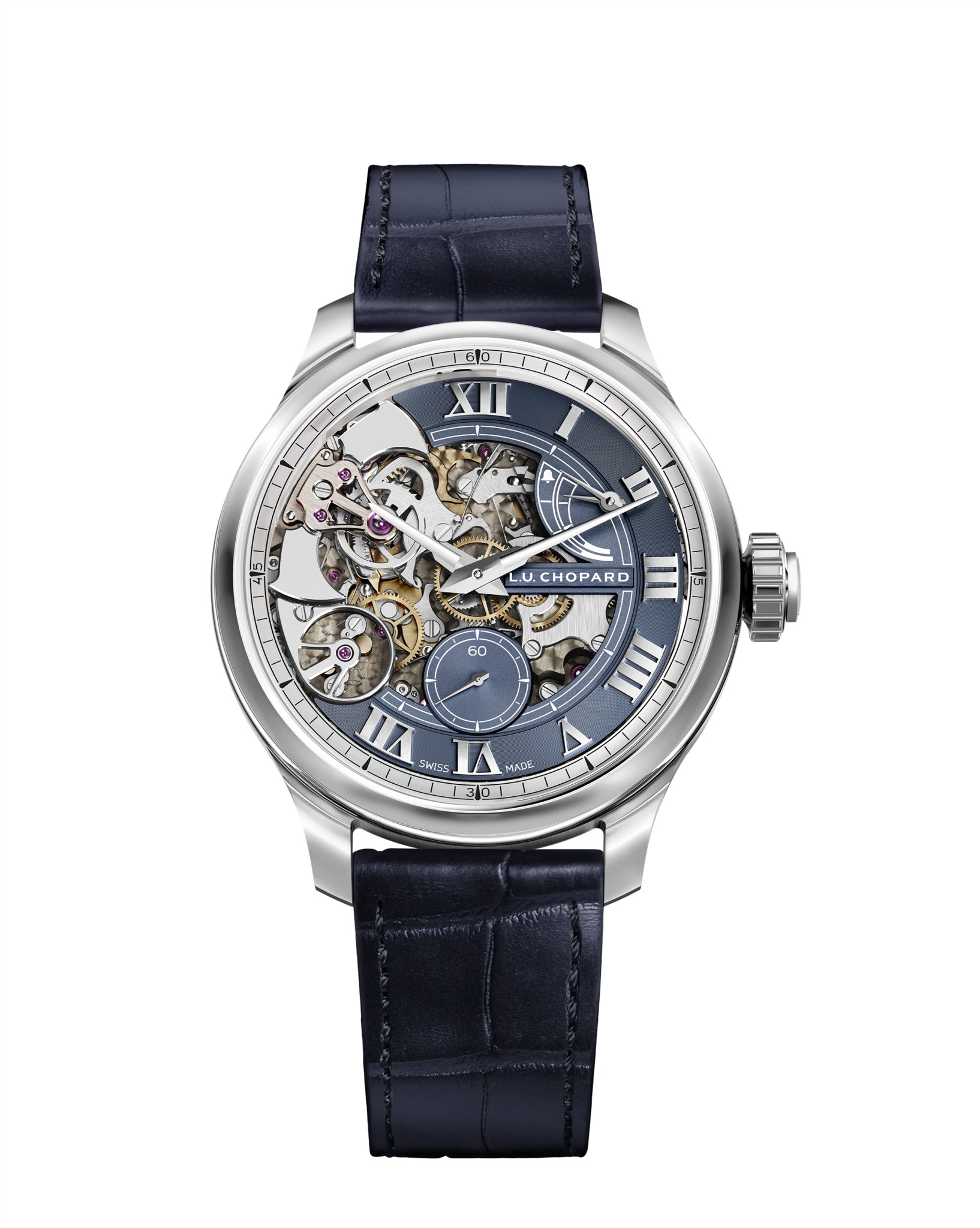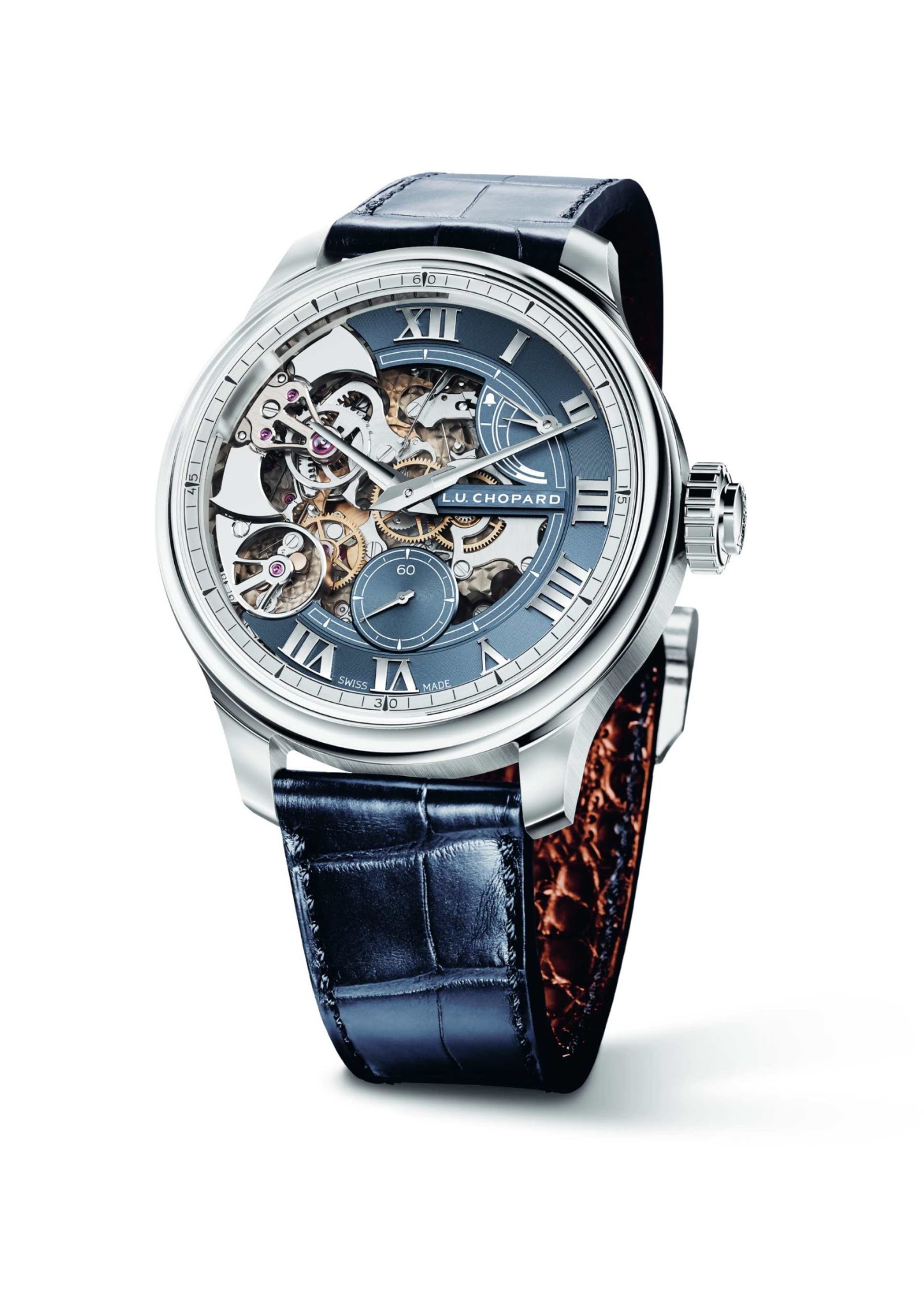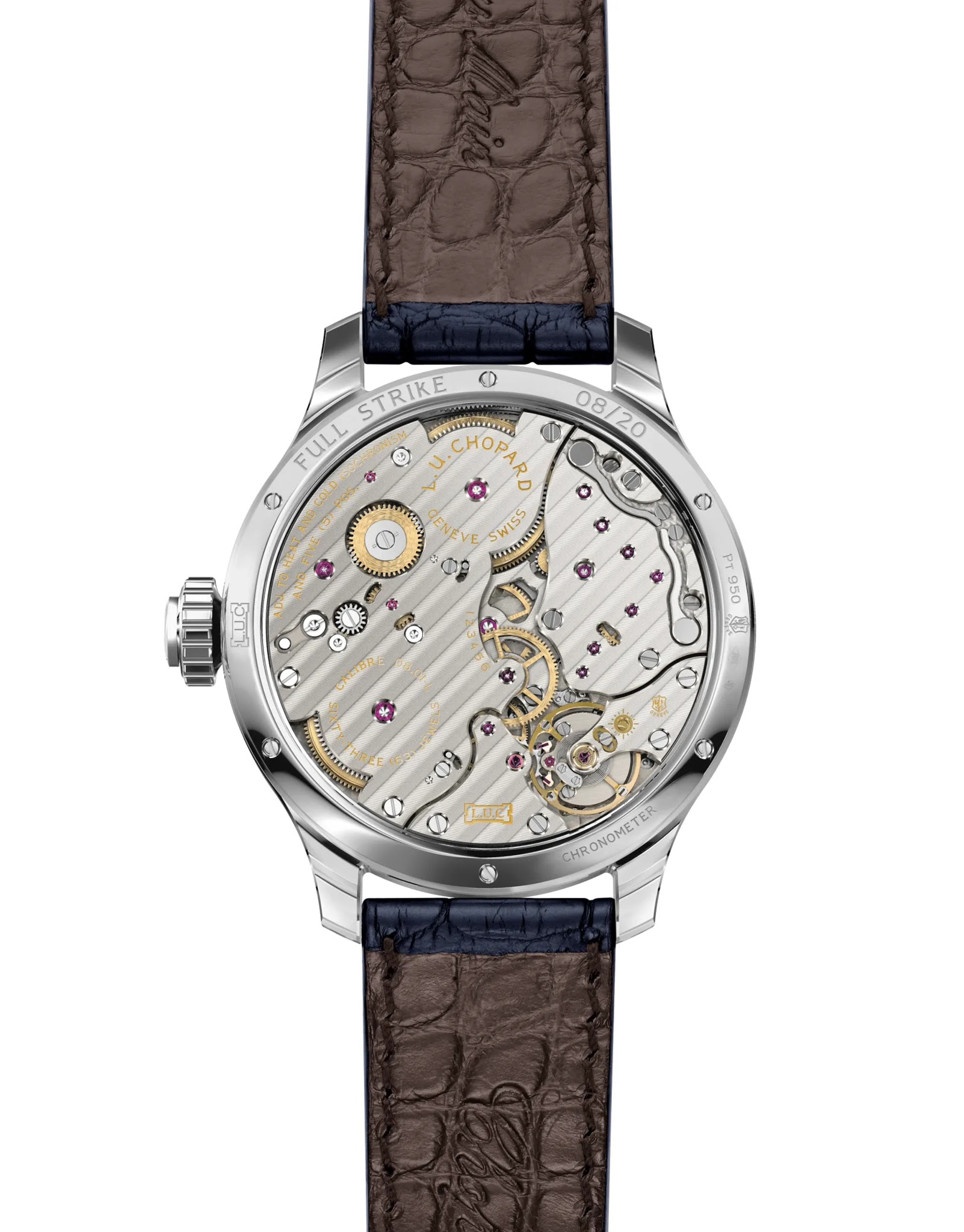 The Steel, limited to 10 pieces,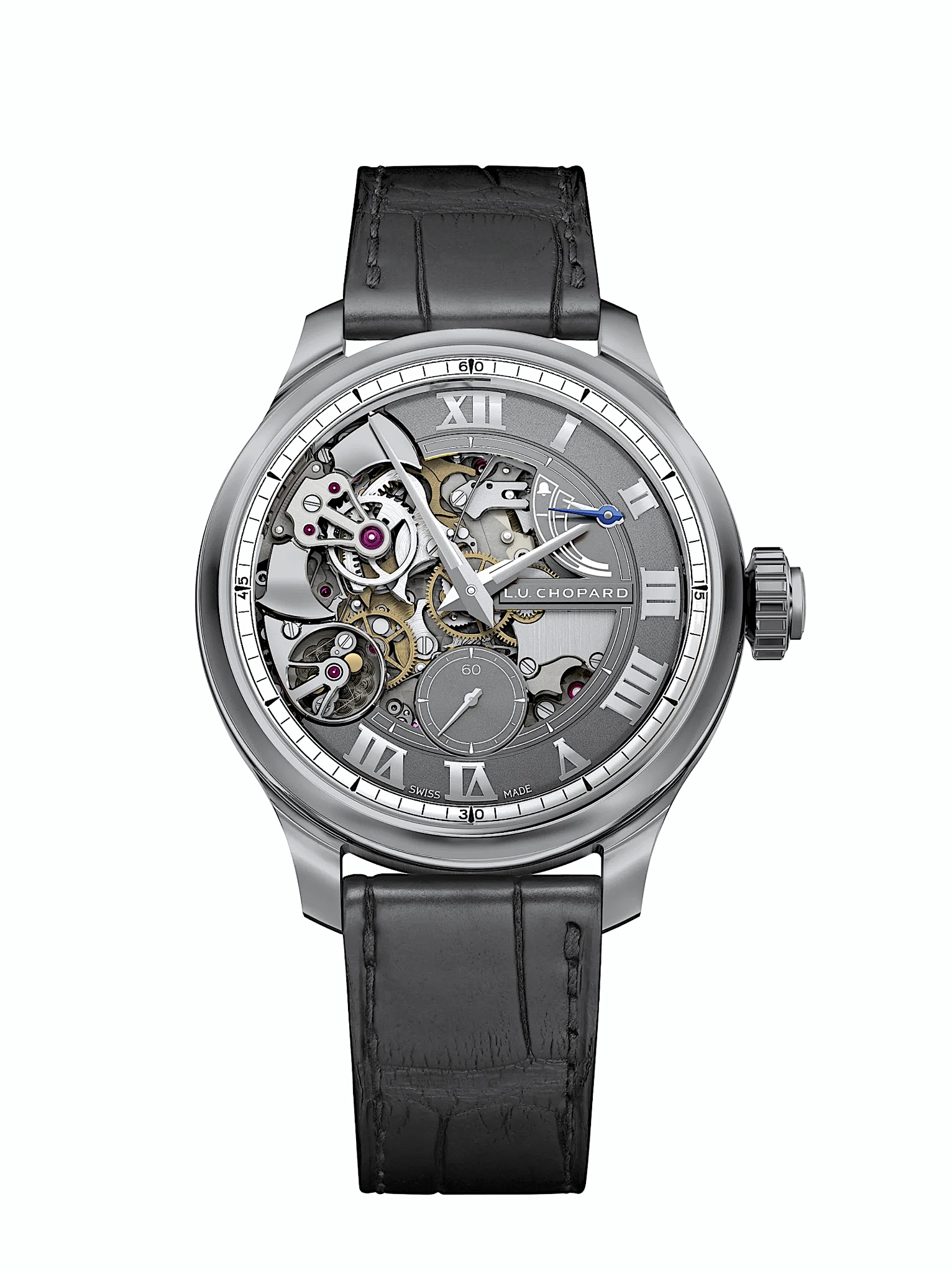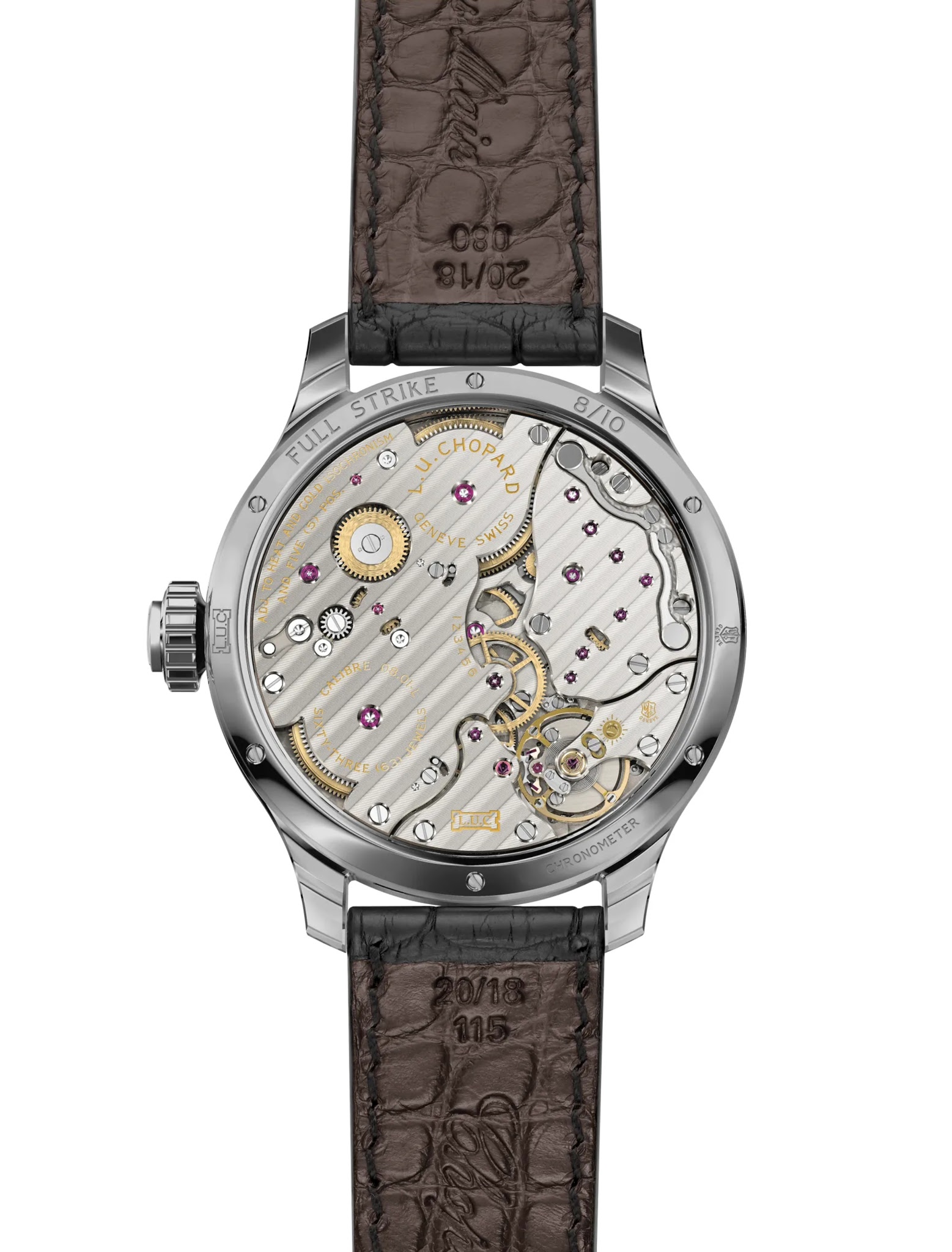 The Rose Gold, limited to 20 pieces,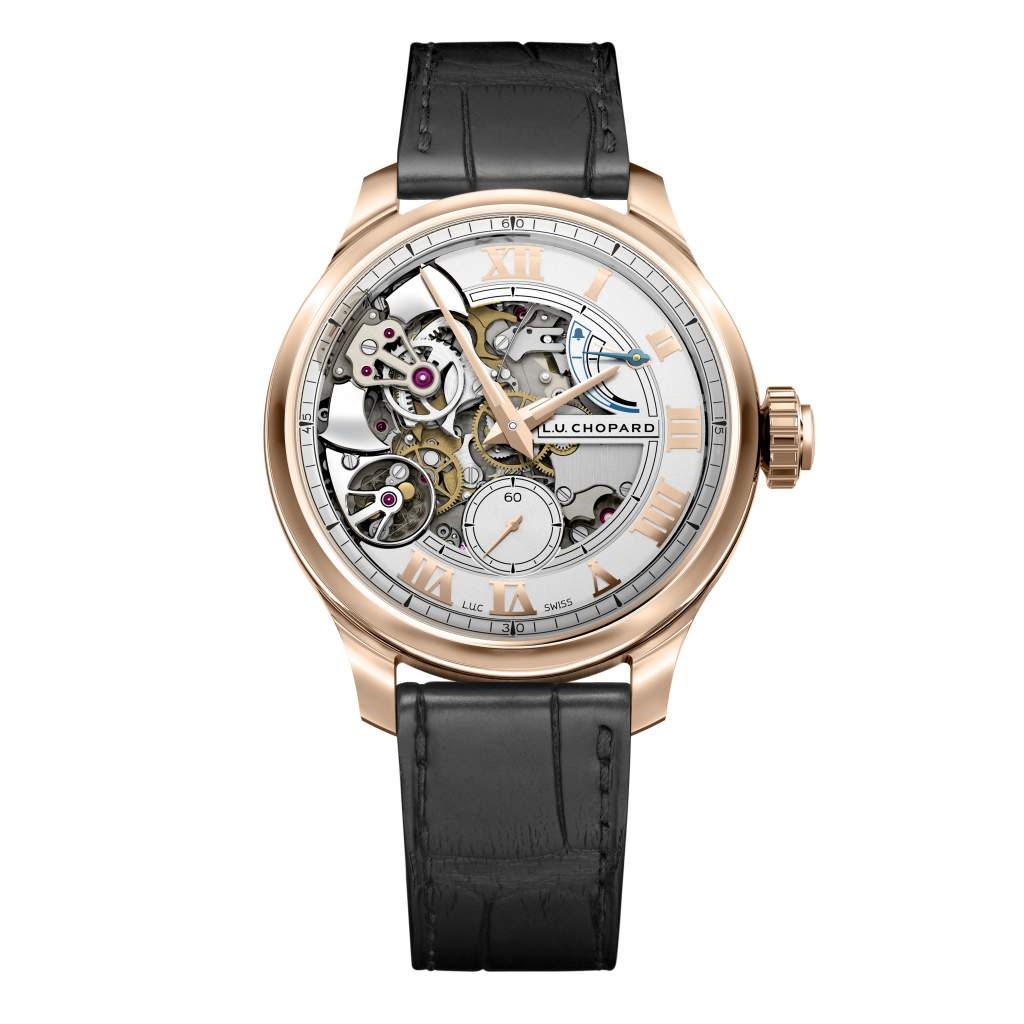 And if you want to go deeper in the " sapphire experience ", you also have the Full Strike Full Sapphire, with its sapphire case, made in a limited edition of 5 pieces.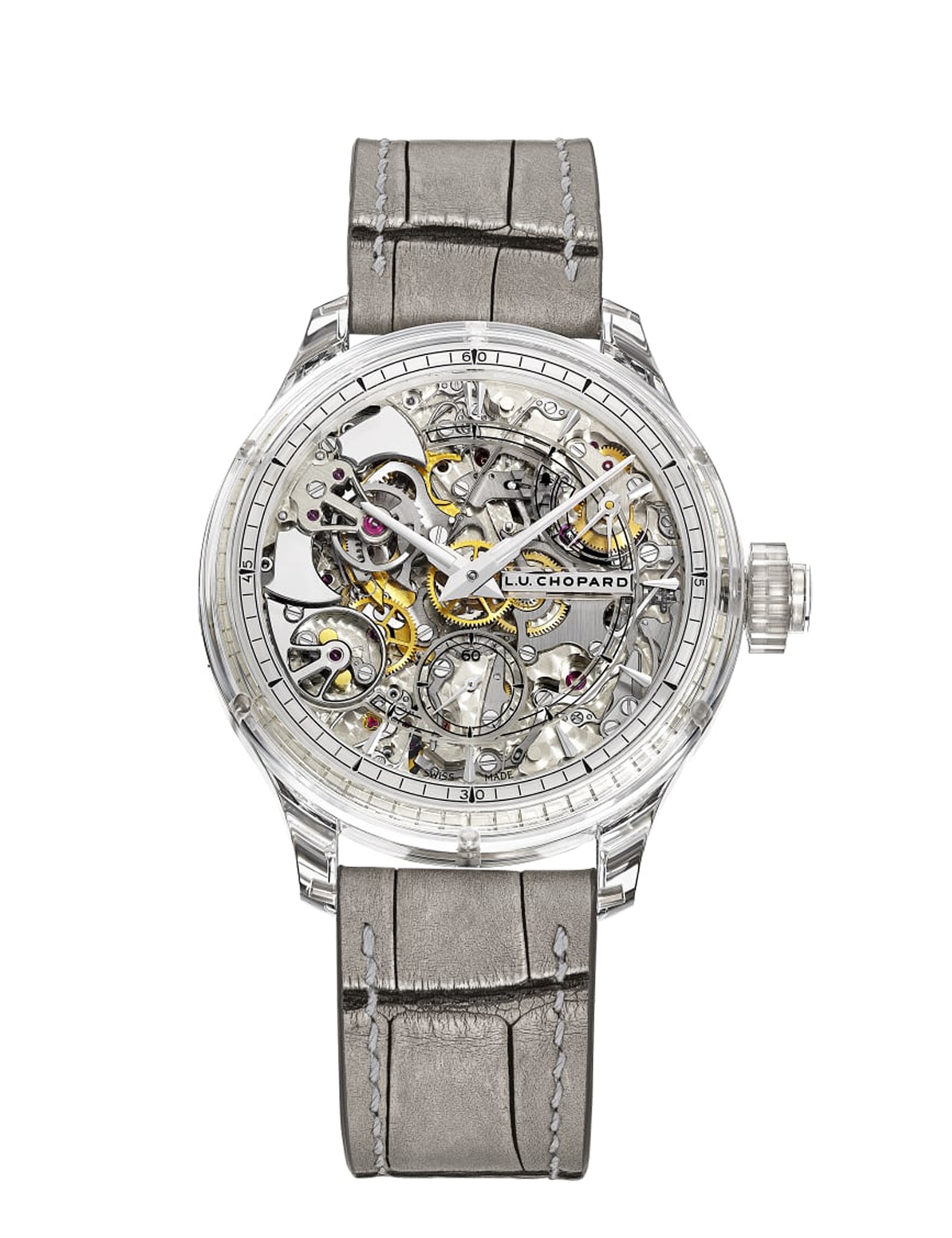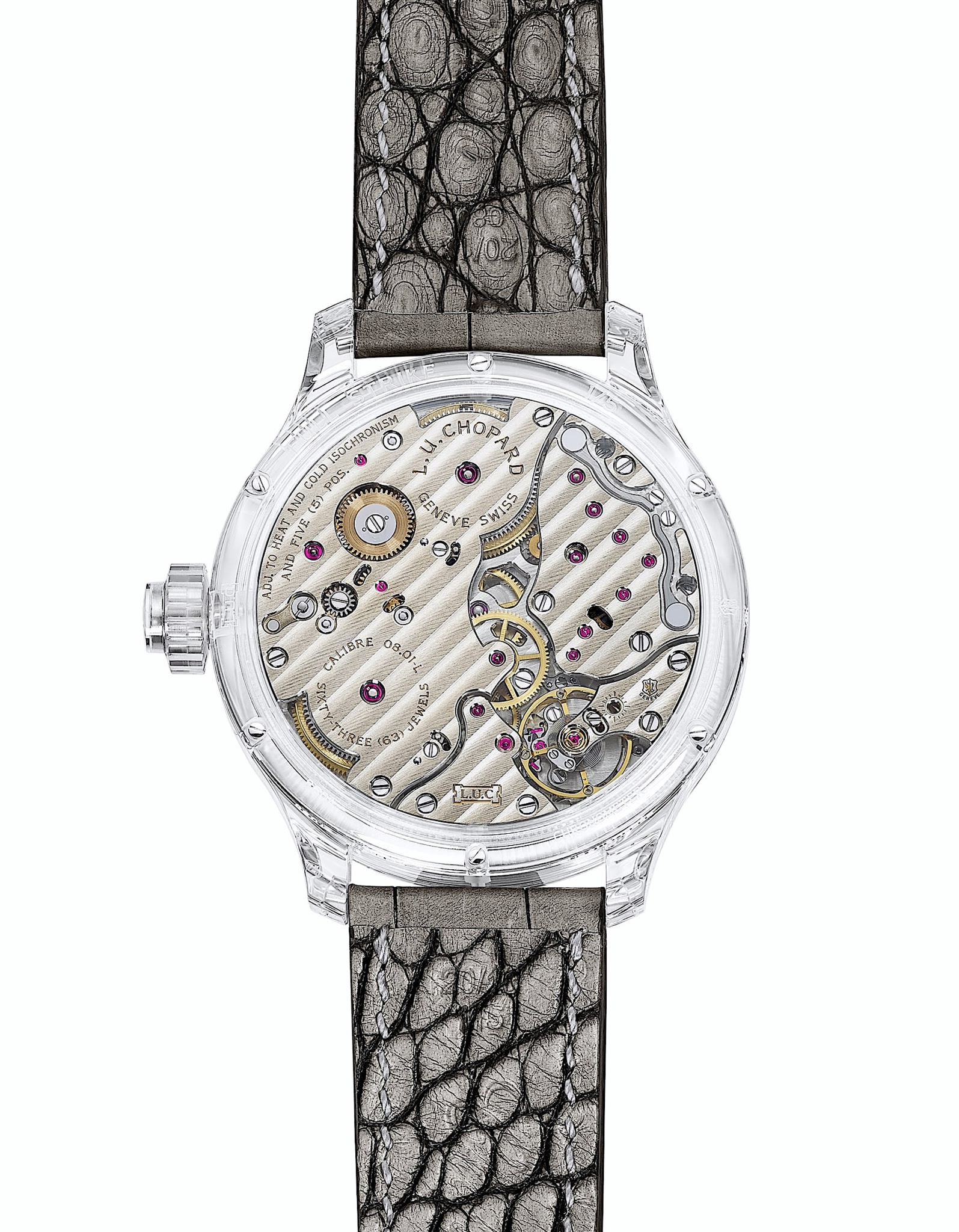 You are picky and you want more than " only " a minute repeater? Go for the Full Strike Tourbillon and its sublime sapphire bridge.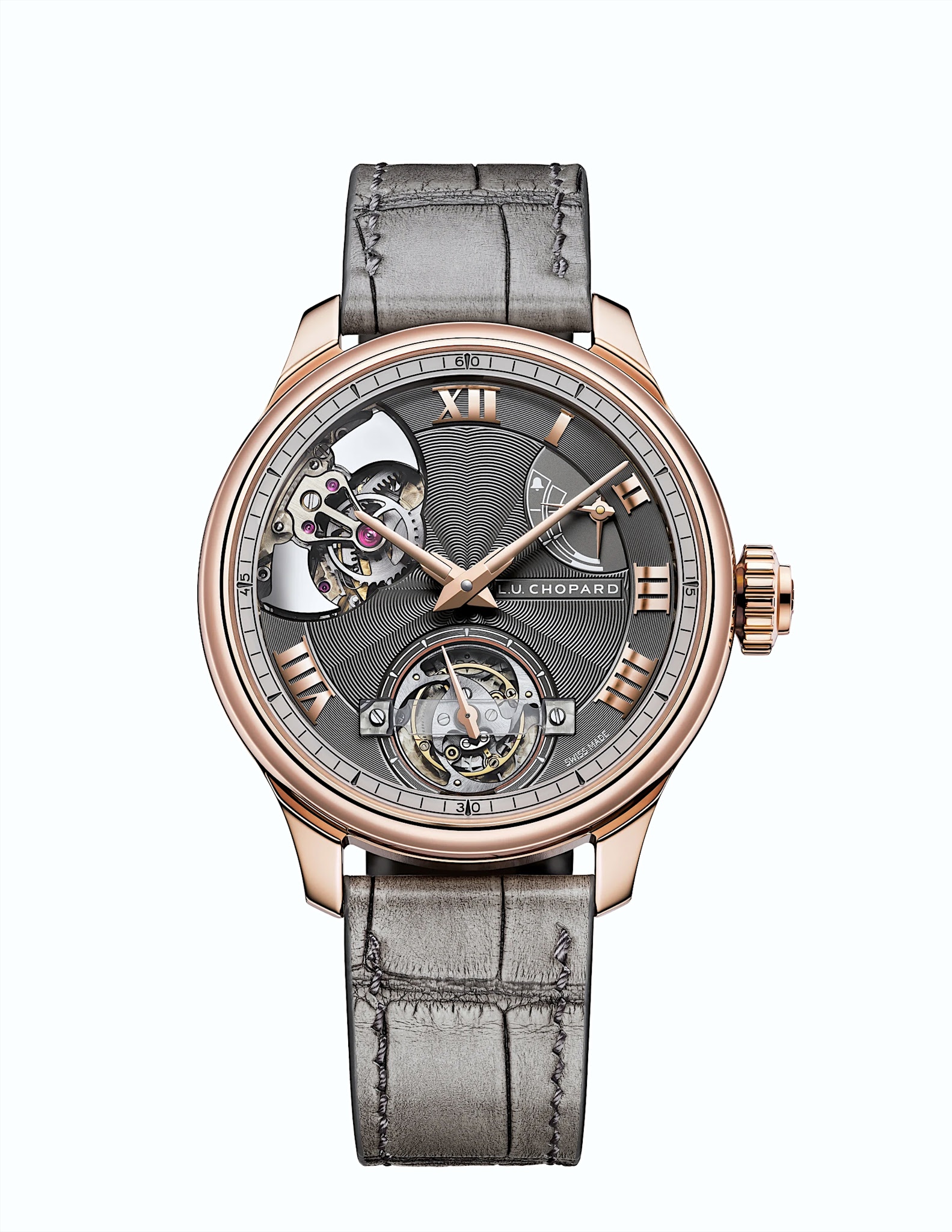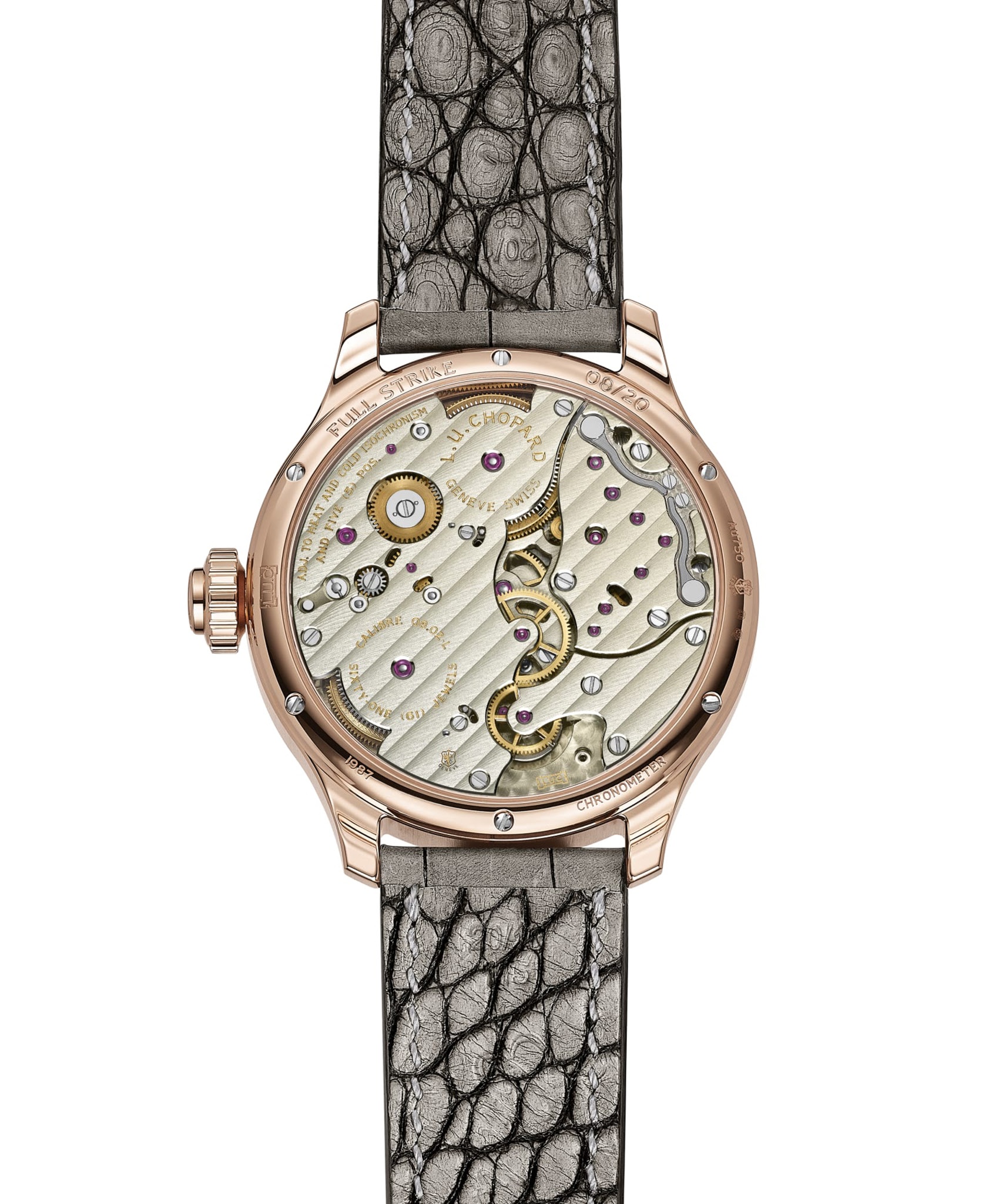 The case proportions are very good for me with a diameter of 42, 5 mm and a height of 11, 55 mm.
What's not to love!
Best,
Nicolas